Bourgogne Grand Ordinaire
Learn more about Bourgogne Grand Ordinaire

Bourgogne Grand Ordinaire, or BGO, is a regional generic appellation for various red, white and rosé wines produced across Burgundy. As the name suggests, Grand Ordinaire wines are usually considered rather ordinary, and the requirements to fulfil the appellation are lower than those of the general Bourgogne AC. Unfortunately 'Grand' refers more to the size of the area in which it can be produced, rather than its quality.

That being said, BGO wines are some of the most affordable Burgundies on the market, and offer entry-level wines of all three colours for those making their first foray into Burgundy.

Various different grapes are used in the wines: reds are composed primarily from Gamay and Pinot Noir, although in the northerly Yonne the less widespread César is also permitted. Whites are made from Chardonnay, Aligoté and Melon de Bourgogne, and once again Yonne claims the exclusive right to use the Sacy variety in their wines. Rosé or 'Clairet' wines are made from a combination of these grape varieties.
Showing 1-1 out of 1 items
Hide All Details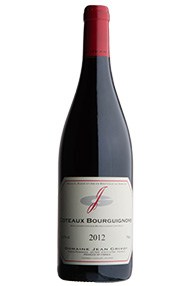 Showing 1-1 out of 1 items