Recently Disgorged
The Recently Disgorged (RD) style was introduced for the first time by Madame Bollinger in 1961, on the 1952 Bollinger La Grande Année vintage. Disgorgement is a core process in the traditional method of sparkling wine-making. It involves the removal of the frozen sediment collected in a plastic pot at the neck of the inverted bottle, at the conclusion of the Champagne's ageing process.
Learn more about Recently DisgorgedRead more
Available by the case In Bond.
Pricing excludes duty and VAT
, which must be paid separately before delivery.
Find out more
.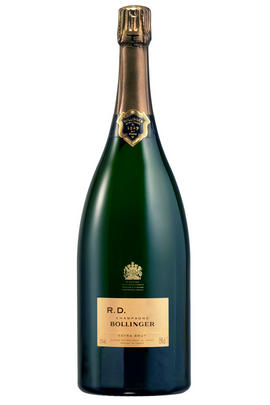 White
2004
Ready, but will keep
Full Bodied
Dry
12.0% Alcohol
Find out more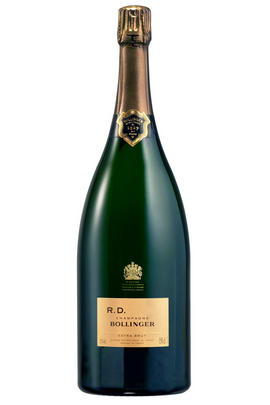 White
2002
Ready, but will keep
Full Bodied
Dry
12.0% Alcohol
Find out more