Beqaa (Bekaa) Valley is the wine powerhouse of Lebanon, where all the major wineries have their vineyards, including Chateau Ksara (Lebanon's largest winery with over 60% of the country's production), Château Kefraya, Cave Kouroum, Château Musar and thetrendy boutique winery of Château Massaya.
Vines in Beqaa Valley are grown at a high altitude of around 1,000m, and hence they can benefit from a unique micro-climate of dry summers, cool nights, and abundant rainfall. Harvest is typically in the middle of September (much later than other southern Mediterranean vineyards).
French influences on the wines of Beqaa (and Lebanon in general) are evident in the make-up of the vineyard; included are Cinsault, Cabernet Sauvignon, Merlot, Mourvèdre, Grenache, Syrah, Carignan.
Showing 1-2 out of 2 items
Hide All Details
Prices: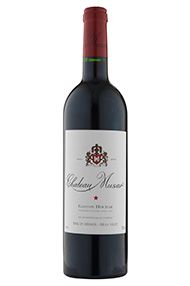 Showing 1-2 out of 2 items