Private Events
Meet the Team
Good hosting is crucial to a successful event. Our experienced and attentive team will do all they can to ensure your guests have have the best possible time.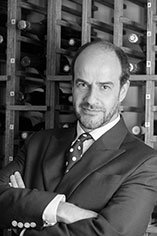 Demetri Walters, MW
Presenter and Educator
The seeds of Demetri's long-standing appreciation of wine were sown young: "My grandfather in Cyprus had vineyards," he recalls, "and I remember as a child walking through them, and how romantic and fascinating it was." This appreciation of both the emotive nature of wine, and also the mud-on-boots aspect of viticulture inspires Demetri's vinous interest to this day.
Despite his early grounding in wine, Demetri's route into the trade was an unconventional one, coming to us via a brief stint in the army, a spell in Australia working as a jackaroo, a degree in property surveying and also a number of years in new media, and head-hunting in that industry. "However, I knew my real interest and enthusiasm lay with wine," says Demetri, "and I was looking for an excuse to make a break into the industry. Sometimes, life leads you – and a company I was working for went bust: it was the prompt I needed."
Having joined the firm more than a decade ago, Demetri recalls Berry Bros. & Rudd's fledgling Private Events business: "It was all great fun, though rather less professional than it is today. Now, the emphasis is far more on our expertise: we are able to talk to our customers with such conviction, and the level of authority we possess really is second to none. Add to that the exceptional service and food, and you see what a remarkable experience we are offering."
Demetri was recently made a Master of Wine, his thesis for which brought him back to his formative interest in Cypriot wine. "I really like to champion the wines of Eastern Europe, the Eastern Mediterranean, as well as fortified wines, and evangelise about our small but pretty Hellenic wine selection," he says. "But of course, the main thing that the MW has taught me is objectivity and how much there is still to learn."
Email: demetri.walters@bbr.com
Telephone: +44 (0)20 3301 1600
Isobel Watson-Smith
Events Administrator
Looking back to her university days down in Exeter, Isobel's love for all things vinous can be traced back to being a member of their wine society as well as endless cheese and wine nights with her friends. Post-graduation her career in the drinks world began at Bacardi Brown Forman working with large international spirit brands before joining Berry Bros. & Rudd in Spring 2013. Her next step is the completion of the WSET diploma. Isobel enjoys wines from all over the world taking every opportunity to learn and to expand her knowledge. In her spare time, Isobel enjoys a very competitive game of squash.
Email: isobel.watsonsmith@bbr.com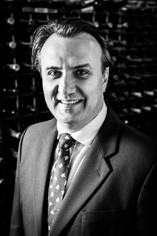 Richard Veal
Head of Events and Education
Richard came to the UK from his native Australia in 2003. His early career was in educational consultancy before developing his wine experience at La Fromagerie and Selfridges. Having worked in Private Wine Events at Berry Bros. & Rudd since 2011, Richard now oversees the Events and Education department. Blessed with some of the finest dining and educational venues in London, Richard is thrilled to offer our guests the chance to experience some of the best wines in the world and help them take a small step towards the farms and fields of the great wineries of the world.
Email: richard.veal@bbr.com
Telephone: +44 (0)20 3301 1604
Stewart Turner
Head Chef
After completing a three-year Chefs Diploma, Stewart headed to the bright lights of London to gain experience in many top establishments, including Michel Roux's Waterside Inn. With a real passion for food and wine, being Head Chef at Berrys is his perfect job. Since joining in 2008 he changed the face of Berrys' food served, bringing a more restaurant and fine dining feel to the menus, without losing our ethos of food and wine matching. When not slaving over a hot stove, Stewart loves going to new restaurants to keep up with current food trends and, away from food, spending time with his young family.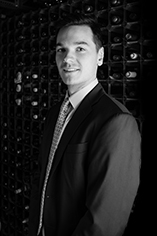 Felipe Carvallo
Wine Advisor
With a varied Argentine, Chilean, Australian and Cornish heritage, Felipe felt attached to a sufficient number of quality wine regions as to warrant a foray into the wine trade after his degree. Any deluded fantasies of such a life were, however, to be tested shortly after, during a year spent at a winery in Argentina. Fortunately, his encounter with some memorable characters, too many asados and some great hooch meant this was only to be replaced by an equally rose-tinted vision of the future, and the deal was done. Having worked as a Wine Advisor in our head office since 2013, Felipe brings a welcome knowledge of our Basingstoke operations to the Private Wine Events team.
Email: felipe.carvallo@bbr.com
Telephone: +44 (0)20 3301 1605