Learn more about 2006 New Zealand
The 2006 harvest for New Zealand has been marked by the superb quality of the fruit across the regions. This has also been the largest harvest in the New Zealand wine history.

White varieties are head and shoulders above the reds; the Chardonnay harvest has yielded outstanding wines with superb ripeness, flavour and concentration. Pinot Gris and Sauvignon Blanc, particularly from the cooler, higher altitude vineyards of Hawkes Bay and Marlborough exhibit excellent aromatics, great varietal expression and exceptional flavour . Marlborough Sauvignons are sublime and sought-after.

Other aromatic grapes namely Riesling, Viognier and Gewürztraminer also look stunning and are rated higher than the wines from 2005 and 2004. The red grapes harvest (Pinot Noir, Cabernet Sauvignon, Merlot, Shiraz) was more challenging than the whites, as the later part of the season produced challenges with fine weather interrupted by regular autumnal showers. In spite of this, results have been quite satisfactory.

Most southern regions, including Central Otago, has early harvest, yielding red wines of elegance, good flavour definition and subtlety.
Showing 1-1 out of 1 items
Hide All Tasting Notes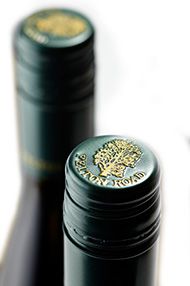 Showing 1-1 out of 1 items