Learn more about 1989 White Bordeaux
An outstanding year for Sauternes, though maybe overshadowed by being sandwiched between the superb 1988 and the extraordinary 1990. The summer was very hot, leading into mild, misty weather in September which aided the development of botrytis. The must produced were some of the richest ever seen in Sauternes, and as in 1990, there were worries about excessive alcohol and low acidity levels. However, the best wines have developed well, with the best displaying harmony between sweetness, alcohol and acidity.
D`Yquem is ultra concentrated with many layers of complex fruit characters. In Barsac, Climens produced a stunner which is drinking well now, although, still has room for further development.
Showing 1-1 out of 1 items
Hide All Tasting Notes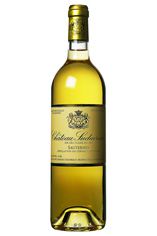 Showing 1-1 out of 1 items