Learn more about 1999 White Bordeaux
A successful year in Sauternes, largely due to the Indian summer that Bordeaux enjoyed and which produced excellent botrytis in the grapes.

October in particular witnessed ideal weather conditions for Sauternes growers - namely mist and fog from the river in the mornings, followed by warm sunshine in the afternoons. The vintage was smaller in quantity than usual but the quality is high. Superb potential.
Showing 1-1 out of 1 items
Hide All Tasting Notes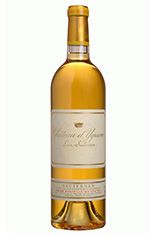 Showing 1-1 out of 1 items