Learn more about 2000 White Bordeaux
The millennium vintage in Bordeaux proved to be a mixed blessing for white Bordeaux producers. Some excellent dry Graves were produced but further south in Sauternes, the elements conspired against growers making 2000 one of the most difficult and challenging years of the last decade. The growing season began shakily after a mild winter but from mid-July, there was almost uninterrupted sunshine through to mid September throughout Bordeaux. There ware 2 days of heavy rainfall in mid September but in Graves the fruit was not unduly affected. By the 10th October a large crop of healthy grapes displaying excellent acidity and ripeness levels were harvested in close to ideal weather conditions.

Dry white Graves with marvellous purity and balance have been produced and the best examples will age effortlessly. Meanwhile in Sauternes the glorious summer weather gave way to almost continuous rain from October 10th onwards. The weather conditions allowed very little development of botrytis or ;noble rot;. Ultimately most estates produced just a few hundred cases of fine, pure, early harvest Sauternes of good quality, with most later harvest wines being declassified to generic Sauternes.
Showing 1-2 out of 2 items
Hide All Tasting Notes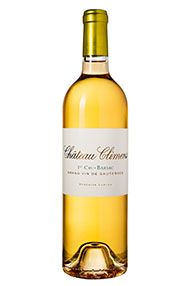 Showing 1-2 out of 2 items