Learn more about 1990 Red Burgundy
One of Burgundy's most successful vintages, arguably the finest between 1978 and 1999 for reds and also successful for white wines. Not everybody is a fan because the heat of the summer produced rich wines which are not entirely typical of Burgundy.

Red Burgundy 1990 - The Weather
The vines budded early, producing a large number of embryo bunches, were held back by cool weather at the flowering, developed well over a long hot summer and were saved from drought by much needed August rain which revived the ripening process. The cool weather at flowering was significant as it resulted in a certain amount of millerandage in the pinot noir, providing small grapes with a high proportion of skin (hence colour and extract) to juice.

The harvest began on 20th September in the Côte de Beaune, a week later for the Côte de Nuits, and was strung out in part because of the variable flowering and in part because the weather remained fine enough to make holding off a reasonable gamble.

Red Burgundy 1990 -
Everywhere there were red wines of excellent colour, delicious perfume and impressive weight. The extra plus which suggested a great vintage was the balance between acidity and tannin. Some growers and indeed critics however were less enamoured of the almost Californian style of the vintage where, they felt, the weight and ripeness of the grapes came at the expense of elegance and nuance.

Yields were on the high side but the hot, dry summer produced small, concentrated berries and consequently deeply coloured and intensely flavoured wines were produced. They are very well-balanced and display more finesse than the seductive 1989s.

Commercially, the vintage escaped too much hype as much of the western world was about to fall into deep recession.

Red Burgundy 1990 - The Wines in Bottle
The early assessments have been subsequently borne out in bottle. If 1959 and 2005 are the greatest vintages of the past 50 years, then most people would cite 1978, 1990 and 1999 as competing to join them on the podium. Village wines from good producers can still be attractive, leading premiers crus are approaching their prime, while there is no hurry to tackle the best grands crus. These should have another twenty years ahead of them.

Arguably the best Red Burgundy vintage since 1949.
Showing 1-2 out of 2 items
Hide All Tasting Notes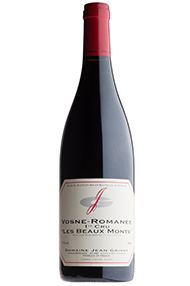 Showing 1-2 out of 2 items