Learn more about 2003 Red Burgundy
2003 will be remembered in Burgundy for its ferocious summer heatwave. In August there were 15 consecutive days of temperatures in excess of 40 degrees centigrade causing sugar levels to soar and the Ban de Vendages being declared on the the 18th August, the earliest ever date.
The biggest challenge facing vignerons was the low acidity. Some growers did not acidify at all. Others put in a minimal dose to prevent microbial spoilage in their weakest cuv?es while horror stories abound suggesting that some may have tipped in vast quantities of tartaric acid on the advice of their oenologists.
Most growers slightly reduced the length of time in vat and almost all cut down on treading - pigeage - so as not to extract harsh tannins. It became clear that the 2003s could support a higher percentage than usual of new oak.
The producers we have bought from have made spectacular wines, but, with yields greatly reduced by the atypical conditions, quantities of the top wines are even more scarce than usual.
Showing 1-3 out of 3 items
Hide All Tasting Notes
Case price (Bottle 3 x 75cl)
See All Listings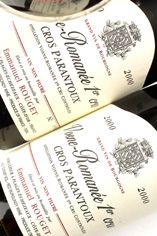 Damaged Capsule
Berrys' Carton
See All Listings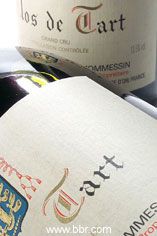 Showing 1-3 out of 3 items