After the floods of 2002, 2003 was a complete contrast, with temperatures soaring to 40 degrees and over in August and, at the height of the summer, little temperature relief at night. The danger was of grapes with extremely high sugar levels and a lack of balancing acidity and phenological ripeness. Quality-driven producers who were careful in the vineyards and tempered in the wineries have produced wines which are richly approachable, with attractive ripe tannins and perfect balance. In the north, Syrah was harvested early, most of the fruit having been brought in by the end of the first week in September.

In the South, the Grenache flourished and, together with the late-ripening Mourvèdre, was able, for the gifted and patient winemakers, to hold on until later in September, a month which brought respite in the form of gentle rain. Those who waited have not produced fruit bombs; on the contrary their wines have achieved excellent equilibrium. They are generally voluptuous and rich in style , but sufficiently well-balanced to join the first rank. Some compare 2003 to the excellent 1990; others 1998.

In general in antithesis to 1999 and 2001, these wines are sensual rather than intellectual and made to be relished and enjoyed. The greatest surprise has been the quality of some of the whites, intuitively candidates for stress and over-heating, but, in the excellent examples that we have selected, marked by confidence, freshness and a savoir faire which signals a complete generic reappraisal.
Showing 1-5 out of 5 items
Hide All Tasting Notes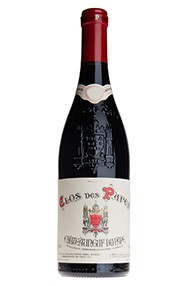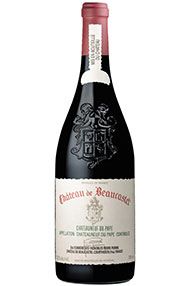 Showing 1-5 out of 5 items