The quality of this vintage progessively emerged as the harvest unfolded giving way to low yields, perfectly sound grapes and nice & ripe acidities.

A normal winter of dry yet freezing days in January soon rolled into a mild and rainy April, favourable for the start of the vines vegetative cycle.

From mid June to the end of July high temperatures promoted a fine flowering period and eased the growth of the vines.

August was more variable, pleasant at the beginning followed by a cooler second half. These cooler temperatures maintained the fresh acidity of the grapes in time for a successful harvest.

Later humid conditions brought on botrytis.

Picking began in Alsace on Thursday 22 September.

Rainfall during the night of 3rd to 4th October caused some concern, but enabled picking from the best vineyards under optimum conditions.

Overall, the dry winter, low precipitation in spring and summer and a good September month yielded a very small harvest. On this point, the vintage can be compared with 2003.

Showing 1-4 out of 4 items
Hide All Tasting Notes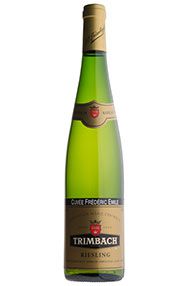 Showing 1-4 out of 4 items