Every two months over a thousand Wine Club cases are delivered to Wine Club customers across the country. Below are the profiles of some of the people that make this happen.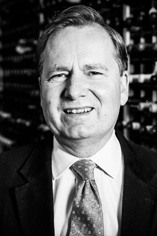 Simon Field, MW
Simon joined Berry Bros. & Rudd in 1998, having spent several misguided but lucrative years working as a Chartered Accountant in the City. His passion for opera and travel is well suited to buying trips down the Rhine and into the darker recesses of Andalucia.
In addition to buying the Spanish and fortified ranges, Simon is also responsible for purchasing wines from South America and England. His three favourite areas of responsibility, however, are the Rhône Valley, Languedoc and Champagne. He gained his Master of Wine qualification in October 2002.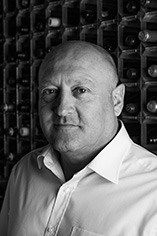 Steve Vincent
Steve, our Despatch Manager, looks after the important task of ensuring all UK bound wine orders – including Wine Club cases - are delivered safely to all parts of the UK. If there is a place you want your case delivered to, he, with the help of his dedicated team of drivers, will ensure it happens.
Steve says he has had the pleasure of tasting some fantastic wines in his time at Berry Bros. & Rudd. He says 'The region of Burgundy stands out for me, while for everyday drinking Australian Shiraz is fabulous'.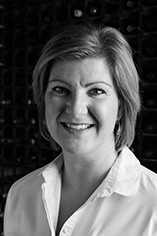 Barbara Foley
Barbara's interest in food and wine was first kindled whilst living and studying in the south of France, and was further fuelled during her 10 years working for De Vere hotels. Joining our Customer Service department in 2011, Barbara has gained a broad experience within the company, and has ploughed much of her spare time into learning more about wine, recently completing the WSET Level 3 Award in Wines and Spirits with Distinction. A Scot exiled in Hampshire, Barbara has not entirely forsaken the favourite flavours of her youth; when asked about her desert island wine, her instant response was, "Probably a well-chilled bottle of Raveneau Chablis… but that's assuming there is also a limitless supply of Irn-Bru, of course." Prioritising is clearly one of Barbara's many strong suits.
Philip Moulin
After his formative years at Majestic Wines, Philip joined Berrys in 1997 as Assistant Manager in the Basingstoke shop. He joined the old "broking department" in 2000 and for five years was responsible for sourcing and broking rare wines for BB&R's subsidiary company in Japan. Following a stint advising customers on building up their Cellar Plans, he now works in the Fine Wine Buying Department, once again sourcing secondary market stock for our outlets in the Far East as well as buying the Bordeaux for our Wine Club.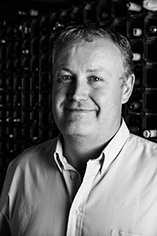 Chris Layland
Chris joined Berry Bros & Rudd in 2008 as the Warehouse Operations Manager. Chris is responsible for the secure storage and packing of wine deliveries from the warehouse facility in Basingstoke and oversees the team that pick and pack up all the Wine Club cases, ensuring each member gets the correct case and tasting notes. His favourite wines are New World, especially those with big, sense-smashing aromas such as Dog Point Sauvignon Blanc or the smooth, rich and creamy Pulenta La Flor Malbec.
Jasper Morris, MW
Jasper founded Morris & Verdin, the highly respected specialist wine importers, in 1981. Despite running a growing business he found time to gain his Master of Wine Qualification in 1985. When BBR acquired the company in 2003 one of the notable assets was Jasper himself, now appointed Berrys' Buying Director.
His expert knowledge of Burgundy, Beaujolais, California and New Zealand has already impacted on our list and we are delighted to have many new, exciting producers. Jasper also writes for many wine publications and lectures widely around the world.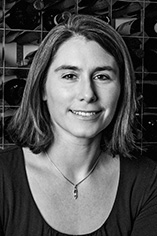 Catriona Felstead, MW
Catriona graduated from St Andrews University with a languages degree and spent the first few years of her working life at a Spanish petrochemical company. Having rapidly discovered a love for wine, she moved her career to the wine trade.in 2004 and gained a thorough grounding in the trade as an Oddbins' Manager. She joined Berry Bros. & Rudd's marketing department in April 2007, became Direct & Interactive Marketing Manager in September 2008 and moved to her current role in 2013.
Catriona won the WSET Vintners' Scholarship and Vintners' Cup in the wine Diploma exams and in 2012, she passed the Master of Wine examinations to become our first female MW.