Every two months over a thousand Wine Club cases are delivered to Wine Club customers across the country. Below are the profiles of some of the people that make this happen.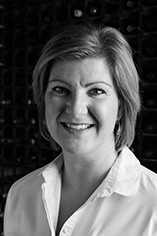 Barbara Foley
Barbara's interest in food and wine was first kindled whilst living and studying in the south of France, and was further fuelled during her 10 years working for De Vere hotels. Joining our Customer Service department in 2011, Barbara has gained a broad experience within the company, and has ploughed much of her spare time into learning more about wine, recently completing the WSET Level 3 Award in Wines and Spirits with Distinction. A Scot exiled in Hampshire, Barbara has not entirely forsaken the favourite flavours of her youth; when asked about her desert island wine, her instant response was, "Probably a well-chilled bottle of Raveneau Chablis… but that's assuming there is also a limitless supply of Irn-Bru, of course." Prioritising is clearly one of Barbara's many strong suits.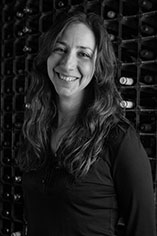 Katherine Dart, MW
Katherine's love of food and wine was sparked my gastronomically experimental parents, willing to try and offer her a taste of anything. After completing an MA in Literature and History of Art, Katherine found herself in Oddbins where over the next couple of years she embarked on the steepest and most exciting learning curve. Having obtained her Master of Wine in 2006, she joined Richards Walford which merged with our wholesale arm, Fields, Morris & Verdin, in 2013.
Today she is responsible for purchasing wines from Italy, Alsace, Germany, Austria, North America, South Africa and England; but has – in her own words – "a real soft spot" for Austria, enjoying not just Riesling but the lesser-known Neuburger, Zweigelt and Blaufränkisch. Beyond the working day she is kept busy by her two children and the inability to sit still – taking any spare moment to swim, run, jump ski or scuba dive.
Will Heslop
The wine industry presented itself to Will as an interesting stopgap between stints as a teacher in France, but it very quickly became a way of life. He loved foreign languages, travel and good food long before he fell in love with wine: "At its best," he says, "this job combines all of those things. It also involves a lot of spreadsheets…"
Joining the company in 2014 as Buying Assistant, Will now works as a Buyer supporting Jasper Morris MW and Catriona Felstead MW. At the moment he is particularly excited by the wines of Galicia, where he feels top winemakers, equally fine terroir and distinctive, truly noble varietals are producing something special. When away from his desk (or indeed the tasting room), Will can be spotted riding his Brompton, sampling the odd IPA and indulging his penchant for Bruce Springsteen.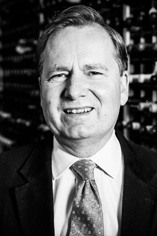 Simon Field, MW
Simon joined Berry Bros. & Rudd in 1998, having spent several misguided but lucrative years working as a Chartered Accountant in the City. His passion for opera and travel is well suited to buying trips down the Rhône and into the darker recesses of Andalucia.
In addition to buying the South of France and fortified ranges, Simon is also responsible for purchasing wines from the Rhône, Champagne and the Loire. He gained his Master of Wine qualification in October 2002 and in 2015 was inducted into the Gran Orden de Caballeros del Vino, in acknowledgement of his outstanding contribution to the Spanish wine industry.
Jasper Morris, MW
Jasper Morris MW developed a reputation as a leading authority on Burgundy while running his own importing business, Morris & Verdin Ltd from 1981 to 2003, at which point he sold the company to Berry Bros. & Rudd. He continues to work for Berry Bros. & Rudd as the company's Burgundy Director, as well as keeping an eye on our ranges from Eastern France and wines at the more esoteric end of the spectrum.
Jasper has been a Master of Wine since 1985, is responsible for all the Burgundian entries in the Oxford Companion to Wine and contributes frequently to The World of Fine Wine magazine, among other publications. He also lectures internationally on Pinot Noir in general and Burgundy in particular.
Though a frequent visitor to the principal Pinot Noir growing countries of the world, Jasper now mainly divides his time between the UK and Burgundy. His reputation as a Burgundy expert was further enhanced in October 2010 with the publication of Inside Burgundy, a lifetime's study of the vineyards and vignerons of the region, which has subsequently won the prestigious André Simon award for the best wine book of the year.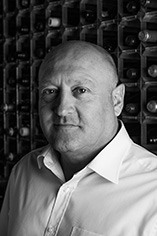 Steve Vincent
Steve, our Despatch Manager, looks after the important task of ensuring all UK bound wine orders – including Wine Club cases - are delivered safely to all parts of the UK. If there is a place you want your case delivered to, he, with the help of his dedicated team of drivers, will ensure it happens.
Steve says he has had the pleasure of tasting some fantastic wines in his time at Berry Bros. & Rudd. He says 'The region of Burgundy stands out for me, while for everyday drinking Australian Shiraz is fabulous'.