Every two months over a thousand Wine Club cases are delivered to Wine Club customers across the country. Below are the profiles of some of the people that make this happen.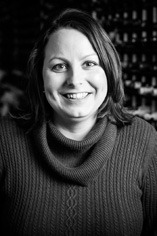 Katie Rolph
Katie joined the wine trade after university, working for Majestic Wine for five years where she gained the Diploma in Wine, a passion for all things vinous and a well exercised palate! In 2007 she joined Berrys as a wine advisor, becoming the Wine Club Manager in 2008. As Club manager, Katie has discovered a new raison d'etre: to improve the Club and ensure that every member thoroughly enjoys their time in the Club. She introduced the monthly Club e-newsletter and blog and enjoys meeting the members at the Club tastings and events she organises. Wine plays an important role of her private life too. Holidays are often based upon visiting different wineries around the world and trying out the local wine with regional dishes.
Mark Pardoe MW
Mark comes from a family background in hotels and restaurants and began his career in the Wine Trade in 1978. He ran his own wine business in Surrey from 1988 until it was acquired by Berry Bros. & Rudd in 2003; since then he has worked with Fine Wine, Buying and, latterly, Wholesale. Today he acts as the company's Wine Director.
A Master of Wine since 1989, and also first UK winner of the Madame Bollinger Award as the top MW taster of his year, Mark spent many years behind the scenes with the Institute of Masters of Wine, teaching tasting technique to students internationally as an educator and culminating in the chairmanship of the Practical Exam Committee, supervising the wines, questions and marking for the legendary MW Blind Tasting Exams.
Mark is a consultant to H. M. Government as a member of the Committee to advise on the purchase and selection its wines, and also fulfils a similar role with other London institutions. When not striding miles across the glorious Hampshire hangers towards a suitable hostelry, Mark can be found in the concert hall, enjoying an eclectic range of music, ranging from the Shetland fiddle to Wagner and most points in between.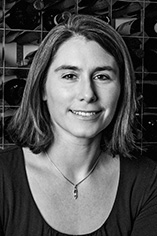 Catriona Felstead, MW
Catriona graduated from the University of St Andrews with a degree in French and Spanish and spent the first years of her working life at a Spanish petrochemical company. Having rapidly discovered a love for wine, she undertook a WSET Intermediate course and moved her career to the wine trade.
From 2004, she gained a thorough grounding in the trade as an Oddbins Manager and joined Berry Bros. & Rudd's marketing team in April 2007, becoming a Marketing Manager in 2008. In August 2013, she moved departments and took up her current role as a Buyer, purchasing wines from Spain, Portugal, Australia, New Zealand and South America.
Catriona won the prestigious Vintners' Scholarship and Vintners' Cup for the highest overall mark in her WSET Diploma exams. She passed the Master of Wine examinations in 2012, becoming Berry Bros. & Rudd's first female MW, and was awarded The Robert Mondavi Winery Award for her exceptional performance across all Theory papers.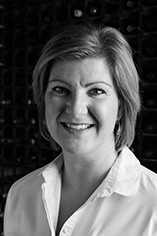 Barbara Foley
Barbara's interest in food and wine was first kindled whilst living and studying in the south of France, and was further fuelled during her 10 years working for De Vere hotels. Joining our Customer Service department in 2011, Barbara has gained a broad experience within the company, and has ploughed much of her spare time into learning more about wine, recently completing the WSET Level 3 Award in Wines and Spirits with Distinction. A Scot exiled in Hampshire, Barbara has not entirely forsaken the favourite flavours of her youth; when asked about her desert island wine, her instant response was, "Probably a well-chilled bottle of Raveneau Chablis… but that's assuming there is also a limitless supply of Irn-Bru, of course." Prioritising is clearly one of Barbara's many strong suits.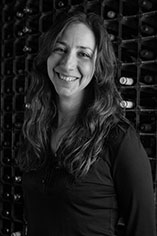 Katherine Dart, MW
Katherine's love of food and wine was sparked my gastronomically experimental parents, willing to try and offer her a taste of anything. After completing an MA in Literature and History of Art, Katherine found herself in Oddbins where over the next couple of years she embarked on the steepest and most exciting learning curve. Having obtained her Master of Wine in 2006, she joined Richards Walford which merged with our wholesale arm, Fields, Morris & Verdin, in 2013.
Today she is responsible for purchasing wines from Italy, Alsace, Germany, Austria, North America, South Africa and England; but has – in her own words – "a real soft spot" for Austria, enjoying not just Riesling but the lesser-known Neuburger, Zweigelt and Blaufränkisch. Beyond the working day she is kept busy by her two children and the inability to sit still – taking any spare moment to swim, run, jump ski or scuba dive.
Will Heslop
The wine industry presented itself to Will as an interesting stopgap between stints as a teacher in France, but it very quickly became a way of life. He loved foreign languages, travel and good food long before he fell in love with wine: "At its best," he says, "this job combines all of those things. It also involves a lot of spreadsheets…"
Joining the company in 2014 as Buying Assistant, Will now works as a Buyer supporting Catriona Felstead MW. At the moment he is particularly excited by the wines of Galicia, where he feels top winemakers, equally fine terroir and distinctive, truly noble varietals are producing something special. When away from his desk (or indeed the tasting room), Will can be spotted riding his Brompton, sampling the odd IPA and indulging his penchant for Bruce Springsteen.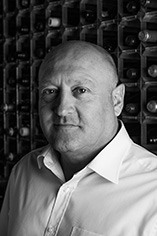 Steve Vincent
Steve, our Despatch Manager, looks after the important task of ensuring all UK bound wine orders – including Wine Club cases - are delivered safely to all parts of the UK. If there is a place you want your case delivered to, he, with the help of his dedicated team of drivers, will ensure it happens.
Steve says he has had the pleasure of tasting some fantastic wines in his time at Berry Bros. & Rudd. He says 'The region of Burgundy stands out for me, while for everyday drinking Australian Shiraz is fabulous'.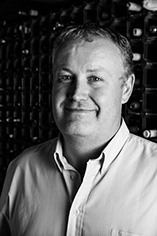 Chris Layland
Chris joined Berry Bros & Rudd in 2008 as the Warehouse Operations Manager. Chris is responsible for the secure storage and packing of wine deliveries from the warehouse facility in Basingstoke and oversees the team that pick and pack up all the Wine Club cases, ensuring each member gets the correct case and tasting notes. His favourite wines are New World, especially those with big, sense-smashing aromas such as Dog Point Sauvignon Blanc or the smooth, rich and creamy Pulenta La Flor Malbec.