Berry Bros. & Rudd boasts the expertise of several Masters of Wine, including our Wine Expert Martin Hudson MW, Wine Buyer Simon Field MW, Burgundy Director Jasper Morris MW, Wine Buying Director Mark Pardoe MW, Wine Buyer Catriona Felstead MW and Private Wine Events Sales Manager Demetri Walters MW.
There are currently 312 Masters of Wine worldwide and with more Masters of Wine than any other company, Berry Bros. & Rudd has never been better placed to provide its customers with the most extensive wine knowledge.
The Masters of Wine qualification is achieved by passing three examinations:
1. A Theory examination which comprises four three-hour question papers on viticulture, winemaking, the business of wine and contemporary issues relating to the wine industry.
2. A Practical examination which comprises three 12-wine blind tastings of a range of international wines which are assessed for variety, origin, quality and style.
3. A 10,000 word Dissertation on a subject selected by the candidate, relevant to the international wine industry.
Mark Pardoe, MW
Mark comes from a family background in hotels and restaurants and began his career in the Wine Trade in 1978.
He ran his own wine business in Surrey from 1988 until it was acquired by Berry Bors. & Rudd in 2003; since then he was worked with Fine Wine, Buying and, latterly, Berry Bros. & Rudd Wholesale, where he was instrumental in developing new opportunities with partners such as Virgin Atlantic Airways, the Royal Albert Hall and the Royal Shakespeare Company, whilst still retaining a buying responsibility.
Mark is one of the key lecturers and hosts for our Wine School, specialising in Bordeaux and Burgundy, but equally happy to indulge his more recherché interests, including Austria and southern Italy.
A Master of Wine since 1989, and also first UK winner of the Madame Bollinger Award as the top MW taster of his year, Mark spent many years behind the scenes with the Institute of Masters of Wine, teaching tasting technique to students internationally as an educator and culminating in the chairmanship of the Practical Exam Committee, supervising the wines, questions and marking for the legendary MW Blind Tasting Exams.
Mark is a consultant to H. M. Government as a member of the Committee to advise on the purchase and selection its wines, and also fulfils a similar role with other London institutions.
When not striding miles across the glorious Hampshire hangers towards a suitable hostelry, Mark can be found in the concert hall, enjoying an eclectic range of music, ranging from the Shetland fiddle to Wagner and most points in between.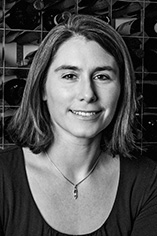 Catriona Felstead, MW
Catriona graduated from the University of St Andrews with a degree in French and Spanish and spent the first years of her working life at a Spanish petrochemical company. Having rapidly discovered a love for wine, she undertook a WSET Intermediate course and moved her career to the wine trade.
From 2004, she gained a thorough grounding in the trade as an Oddbins Manager and joined Berry Bros. & Rudd's marketing team in April 2007, becoming a Marketing Manager in 2008. In August 2013, she moved departments and took up her current role as New World Buyer.
Catriona won the prestigious Vintners' Scholarship and Vintners' Cup for the highest overall mark in her WSET Diploma exams. She passed the Master of Wine examinations in 2012, becoming Berry Bros. & Rudd's first female MW, and was awarded The Robert Mondavi Winery Award for her exceptional performance across all Theory papers.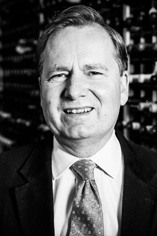 Simon Field, MW
Simon joined Berry Bros. & Rudd in 1998, having spent several misguided but lucrative years working as a Chartered Accountant in the City. His passion for opera and travel is well suited to buying trips down the Rhône and into the darker recesses of Andalucia.
In addition to buying the Languedoc and fortified ranges, Simon is also responsible for purchasing wines from Provence, South West France and England. His three favourite areas of responsibility, however, are the Rhône Valley, Champagne and Spain, where he is in the process of building our already impressive range.
He gained his Master of Wine qualification in October 2002.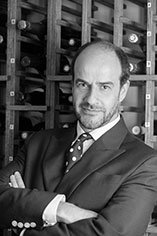 Demetri Walters, MW
The seeds of Demetri's long-standing appreciation of wine were sown young: "My grandfather in Cyprus had vineyards," he recalls, "and I remember as a child walking through them, and how romantic and fascinating it was." This appreciation of both the emotive nature of wine, and also the mud-on-boots aspect of viticulture inspires Demetri's vinous interest to this day.
Despite his early grounding in wine, Demetri's route into the trade was an unconventional one, coming to us via a brief stint in the army, a spell in Australia working as a jackaroo, a degree in property surveying and also a number of years in new media, and head-hunting in that industry. "However, I knew my real interest and enthusiasm lay with wine," says Demetri, "and I was looking for an excuse to make a break into the industry. Sometimes, life leads you – and a company I was working for went bust: it was the prompt I needed."
Having joined the firm more than a decade ago, Demetri recalls Berry Bros. & Rudd's fledgling Private Events business: "It was all great fun, though rather less professional than it is today. Now, the emphasis is far more on our expertise: we are able to talk to our customers with such conviction, and the level of authority we possess really is second to none. Add to that the exceptional service and food, and you see what a remarkable experience we are offering."
Demetri was recently made a Master of Wine, his thesis for which brought him back to his formative interest in Cypriot wine. "I really like to champion the wines of Eastern Europe, the Eastern Mediterranean, as well as fortified wines, and evangelise about our small but pretty Hellenic wine selection," he says. "But of course, the main thing that the MW has taught me is objectivity and how much there is still to learn."
Jasper Morris, MW
Jasper Morris MW developed a reputation as a leading authority on Burgundy while running his own importing business, Morris & Verdin Ltd from 1981 to 2003, at which point he sold the company to Berry Bros.& Rudd. He continues to work for Berry Bros. & Rudd as Burgundy buyer.
Jasper has been a Master of Wine since 1985, was responsible for all the Burgundian entries in the Oxford Companion to Wine and contributes frequently to The World of Fine Wine Magazine, among other publications. He also lectures internationally on Pinot Noir in general and Burgundy in particular.
Though a frequent visitor to the principal Pinot Noir growing countries of the world, Jasper now mainly divides his time between the UK and Burgundy.
His reputation as a Burgundy expert was further enhanced in October 2010 with the publication of Inside Burgundy, a lifetime's study of the vineyards and vignerons of the region, which has subsequently won the prestigious André Simon award for the best wine book of the year. The two electronic versions, Côte de Beaune and Côte de Nuits, are available as eBooks on iPads.
Martin Hudson, MW
Martin Hudson joined the wine trade in 2002, after 25 years in quality assurance and designing computer cables. Alongside this he had run an internet company importing and selling Loire Valley wines, so deciding on a career change was made easier, especially as he could not find a way of making money from his other passion, racing classic motorcycles.
Martin joined Berrys' The Warehouse Shop in 2003, and successfully completed his Master of Wine qualification in September 2008. He is convinced that winemakers are some of the most passionate, varied, opinionated and in some cases eccentric people around, who in turn make wines that reflect their personality. This diversity is the great appeal of the world of wine.