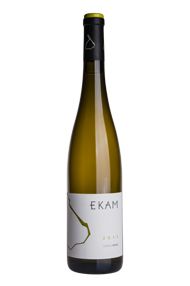 2013 Ekam, Castell D'Encus, Costers del Segre
White | Drink now | Castell D'Encus | Code: 27900 | 2013 | Spain > Catalonia > Costers del Segre | Albariño | Medium Bodied, Dry | 12.0 % alcohol
The Story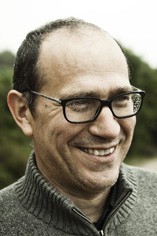 Producer
One of the most exciting properties in the Catalan Pyrenees, Castell D'Encus is the brainchild of winemaker Raul Bobet, who developed these precipitous and eminently photogenic vineyards in the early 1990s. A plethora of varietals provide a fascinating backdrop to some ingenious winemaking, a lot of it combining ultra-modern vinification with the most ancient techniques, including 'gaps' that have been naturally carved into the rocks as make-shift fermentation vats. Everything here is dynamic and exciting and the wines, racy and energetic, repay the compliment admirably.
Grape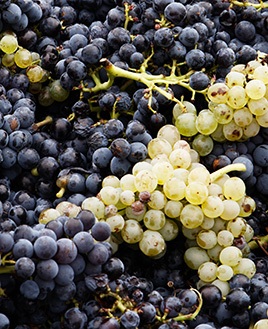 Albariño is one of the most distinctive white wine grapes in Spain. Its heartlands are in Galacia, in Spain's rain- sodden north-west, and in Portugal`s Vinho Verde region, where it is known as Alvarinho and Cainho Branco. In the past, it was commonly mixed with other local grapes such as Loureiro, Godello, Caiño, Arinto or Treixadura to produce blended wines, but since the mid 1980s the grape's full potential has been realised and appreciated for single varietal bottlings.

Its thick skin enables it to withstand the damp climate of Galicia and the subsequent fruit is small, sweet and high in glycerol, producing wines high in alcohol and acidity.
High quality Albariño dominated wines are intensely aromatic and redolent of peaches, apricots and almonds on the palate. They have the ability to age gracefully and many growers are now experimenting with oak maturation. The finest Albariño wines come from the Rias Baixas DOC of Galicia. Albariño is also produced in California wine regions including the Santa Ynez Valley & Los Carneros AVAs.
Region
Fiercely proud, Catalonia makes some fascinating wines and Costers del Segre is no exception. Stylistically they recall the purity and textural integrity of the nearby Roussillon, and with pioneers such as the celebrated Cérvoles, there is no shortage of talent. Costers del Segre is Catalonia's most inland wine region and climatic conditions are quite unforgiving. It's semi-arid, with weather extremes. The more exposed vineyards produce grapes for Cava (Macabeo, Parellada and Xarel-lo), while the drier, warmer areas are typically planted with Ull de Llebre (Tempranillo), Garnacha, Cabernet Sauvignon, Merlot, Trepat, Monastrell, Pinot Noir and Syrah.
Customer Reviews
Questions And Answers