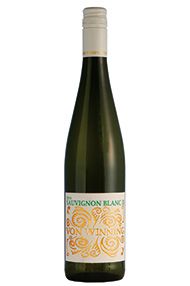 2014 Sauvignon Blanc II, Von Winning, Pfalz
White | Ready, but will keep | Dr.Deinhard/von Winning, Pfalz | Code: 30952 | 2014 | Germany > Pfalz | Sauvignon Blanc | Light Bodied, Dry | 12.0 % alcohol
The Story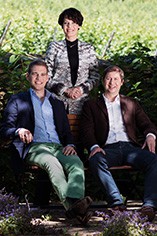 Producer
Founded in 1849 by Dr.Deinhard, developed by his son-in-law Leopold von Winning in 1907, the estate was revived in 2007 by Achim Niederberger, together with the Bassermann-Jordan and von Buhl properties. Tragically Herr Niederberger died in 2013, with his wife Jana now continuing the great work.

Dr. Deinhard/von Winning estate draws on 42ha (of which 10ha are high density 9,000 plants/ha) of mainly Riesling vines among the villages of Ruppertsberg, Deidesheim, and Forst; villages that are central to the 23,000ha Pfalz region, Germany's second warmest region (after Baden) whose 25 million yo sandstone, coral limestone and basalt soils lie on the east/southeast facing Haardt mountains, a northern extension of the Vosges, some 23km away from the river Rhine, looking across at the Black Forest; the perfect terroir then for fine dry Erste Lage and Grosses Gewächs Rieslings in particular.

Vinification takes place in a combination of barriques, big barrels and stainless-steel; the von Winning wines fermented with stalks (as per Knoll), benefitting from the phenols; free sulphur levels are a reasonable 40 mg/litre at bottling. Jana is supported by the team of: Kurt Rathgeber (head winemaker), Stephan Attmann, Andreas Hütwohl and Joachim Jaillet (vineyard manager). Their first vintage was the 2008.
Grape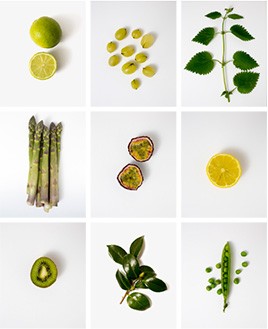 An important white grape in Bordeaux and the Loire Valley that has now found fame in New Zealand and now Chile. It thrives on the gravelly soils of Bordeaux and is blended with Sémillon to produce fresh, dry, crisp Bordeaux Blancs, as well as more prestigious Cru Classé White Graves.

It is also blended with Sémillon, though in lower proportions, to produce the great sweet wines of Sauternes. It performs well in the Loire Valley and particularly on the well-drained chalky soils found in Sancerre and Pouilly-Fumé, where it produces bone dry, highly aromatic, racy wines, with grassy and sometimes smoky, gunflint-like nuances.
In New Zealand, Cloudy Bay in the 1980s began producing stunning Sauvignon Blanc wines with extraordinarily intense nettly, gooseberry, and asparagus fruit, that set Marlborough firmly on the world wine map. Today many producers are rivalling Cloudy Bay in terms of quality and Sauvignon Blanc is now New Zealand`s trademark grape.

It is now grown very successfully in Chile producing wines that are almost halfway between the Loire and New Zealand in terms of fruit character. After several false starts, many South African producers are now producing very good quality, rounded fruit-driven Sauvignon Blancs.
Region
The Pfalz - known as the Rheinpfalz until 1992, and the 'Palatinate' in English - is the second largest wine region in Germany after Rheinhessen and is often the biggest in terms of production. Its temperate climate is the sunniest and driest of all the German wine regions.
The vineyards that make up the Pfalz stretch from the southern limits of Rheinhessen near Worms down to the French border at Wissembourg. Covering a substantial 23,000ha, they follow the contours of the Pfalzer Wald forest for nearly 80 uninterrupted kilometres. 
The Pfalz produces very pleasant, soft, full-bodied white wines with a rich bouquet. There is a staggering 45 white grape varieties grown here but the most common are Riesling (21%) and Müller-Thurgau (21%) with Kerner, Silvaner and Scheurebe also widely found. The Pfalz produces smooth, fruity reds from the local Portugieser and Dornfelder varieties as well as Spätburgunder (Pinot Noir) which accounts for more than 30% of red plantings. The soils vary greatly - from loess and decomposed layered sandstone through to isolated islands of shell limestone, marl, granite, porphyry and clay-slate - and such variation is reflected in the character of the wines.
This is arguably Germany's most exciting, and also most environmentally aware, wine region. Well over 100 estates work in accordance with organic principles and an impressive number of them have fulfilled the stringent criteria for becoming officially certified. Pfalz was also the first German region to have a 'Deutsche Weinstrasse' (German Wine Route) winding its way through its vineyards and villages, and inspired many more. One of the cities along the Weinstrasse is Neustadt, which holds a famous wine festival every October where the German Wine Queen is crowned.
Recommended Producers:  Von Bühl
Customer Reviews
Questions And Answers