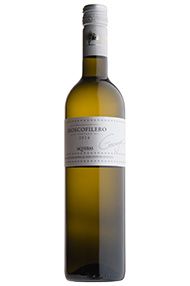 2014 Domaine Skouras, Moscofilero, Peloponnese
White | Ready, but will keep | Domaine Skouras | Code: 33065 | 2014 | Greece > Peloponnese | Moscofilero | Medium Bodied, Dry | 12.0 % alcohol
The Story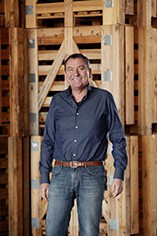 Producer
George Skouras was at the forefront of the Greek wine revival in the 1990s. His French oenology training, progressive ideas, and passion for native Greek grape varieties, helped Greece's wine movement gain momentum.

In 2004 George moved his operate to a new state-of-the-art winery in Malandreni, just outside the town of Argos in the wine appellation of Nemea in the Peloponnese.

The grapes for the Skouras Moscofilero are grown at c.750 metres altitude in Mantinea, in the region of Arcadia, south west of Nemea. Despite its southerly latitude, Moscofilero is one of the last grapes to be harvested in the whole of Greece; usually in mid-October. Furthermore, winters are cold, wet and snowy in this region. Even in the height of summer, evenings are cool here. Thus, with its singular climate and terroir, Moscofilero retains its vibrant aromas and freshness.

Grape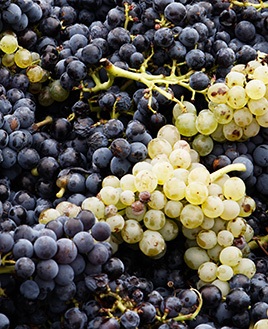 One of the Filéri family of grape cultivars, Moscofilero is a markedly aromatic white grape, but one sporting a pinky/purple skin. Its notable pungency is often related to the smell of roses, whilst its marked freshness is enhanced by naturally high acidity.

Moscofilero is grown throughout Greece, though it tends to suffer from excessive heat. The very best examples come to us from cooler, higher altitude sites in the central Peloponnese.
Region
Peloponesse is a large region with varied topography and geological characteristics that accounts for around 30% of the total wine output in Greece.
In the medieval times Peloponesse was particularly known for its southern port city of Monemvasia, which gave its name to Malvasia wine (the English corruption of Malmsey)
In modern times, the most important viticultural sub-regions include Nemea, the heartland of the red Agiorgitiko grape, Mantinia and Patras. 
Local Grapes
The Peloponesse region is mainly devoted to white wines, of which the prolific Roditis grape is one of the most planted, especially in the north. There are different clones producing wines of varied quality although serious producers have isolated quality clones, and they practice low-yield viticulture on high altitude vineyards for best results. Roditis wines are fleshy and full-bodied, dry with fairly low acidity and aromas reminiscent of melons and peaches. Alongside Roditis, Moschofilero produces aromatic white and rose wines with high acidity and low alcohol. 
Agiorgitiko produces some of the finest examples of indigenous red wines, sometimes blended with a small proportion of locally planted Cabernet Sauvignon and/or Merlot.
Mavrodafni, the signature cultivar of Patras, is probably one of the longest established Greek varieties in the foreign markets. It is responsible for the lusciously sweet, red fortified wine of the same name under the Mavrodafni of Patras appellation.
Customer Reviews
Questions And Answers