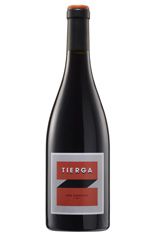 2008 Tierga, Bodegas La Calandria
Red | Drink now | La Calandria | Code: 9489 | 2008 | Spain > Navarra | Grenache/Garnacha | Full Bodied, Dry | 16.0 % alcohol
The Story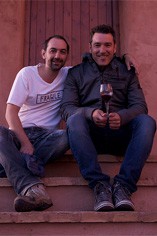 Producer
Under the baking sun of the
Navarra wine region
in Spain,
La Calandria
is crafting some of the
finest expressions of pure Garnacha
we have seen. Old vines left to grow organically manage the intense heat and produce wines with rich, fruity flavours and a notable quality. The Cientruenos presents delicious notes of dried fruits, damsons and sun-dried herbs, while the Tierga is a powerful, majestic indulgence, with succulent notes of cassis and a long finish.
Tom Stevenson is the UK's foremost authority on Champagne. But, as his seminal book on Alsace demonstrates, he knows a thing or two about other regions and other countries too as it turns out. He kindly recommended what he described as "the greatest old-vine Garnacha that he had ever tasted" and thus initiated an extraordinary correspondence with the highly individual characters from
Bodega La Calandria in Navarra
, Castilian argot for 'the lark'.
Javier Continente is a Fine Arts graduate and also a gifted wine-maker, needless to say and, perhaps a little less obviously, a professional puppeteer. He has recently completed a successful tour of South America. His vineyards are located south of Zaragoza on the frontier bad-lands between Navarra and Aragon; his vines nourished by the River Ebro, several miles south-east of their Rioja heart-land.
The magnificently idiosyncratic sepia daguerreotypes which he sent over demonstrate their full ancient splendour. Some are well over a hundred years old. The stark terrain and somewhat primitive winery belie the depth of flavour coaxed from this extraordinary range, the artistic sensibilities of their somewhat unusual progenitor captured in the aesthetics of the packaging and the originality and enthusiasm of the project. The wines of La Calandria, incidentally, are pretty good. Pretty and good, and more… The lark ascends….
Simon Field MW
Grape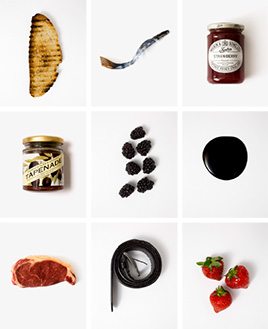 Grenache is the most widely planted black grape variety in the world. In the Southern Rhône it provides the backbone for most red blends and is the key component of Châteauneuf du Pape. Some Châteauneufs such as Château Rayas are even made from 100% Grenache. In the Languedoc it plays a key role in many blends and is responsible for much of the Rosé wine from Southern France.
It is the most extensively red wine grape grown in Spain where it is known as Garnacha Tinta - in Rioja it is blended with Tempranillo and is most widely planted in the warm Eastern Rioja Baja region. The very best Garnacha wines come from Priorat in Catalonia, where fruit from old Garnacha bush vines is blended with small quantities of Cabernet Sauvignon to produce wines of startling intensity and depth of fruit.
Grenache was once Australia`s most widely planted black grape but much of it was grubbed up in the 70s and early 80s to make room for more fashionable grapes. However plantings have been on the increase since the early 1990s and the best examples are found in the Barossa Valley from dry-farmed, bush-pruned, old Grenache vines.
Region
Navarra has come off the shadows of its mighty neighbour Rioja, to carve its own identity for modern, attractively priced wines from indigenous and international varieties. The region of Navarra extends from the central Pyrenees to the Ebro Valley with its vineyards located in the southern part of the region, between Pamplona and the plains.
Until the 1980s Navarra was best known for its traditional rosé wines made from Garnacha, but it has since gained a reputation for being at the forefront of oenological innovation. This transformation was due in large part to the work of the Navarra Viticulture and Oenological Research Station, which has helped turn the region into a producer of diverse (mostly red) varietals and wine styles, from Tempranillo-rich Gran Reservas and fruity rosados to modern single-varietals from international grapes.
Recommended Producers: Artadi-Artazu, Malumbres
Customer Reviews
Questions And Answers