Home > Editorial > Bordeaux 2022: vintage report
Published: 17th May 2023
18-MINUTE READ
---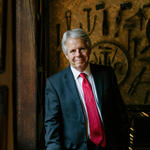 Mark Pardoe MW, Wine Director
It's an "exceptional" year for Bordeaux, says Mark Pardoe MW. In this comprehensive vintage report, our Wine Director examines what that means – for the major communes, for the wines and for the collector.
The word was already out that the Bordelais felt they had something special in 2022 before we arrived to make our own assessments. But in advance and from afar, this seemed an unlikely proposition. Heatwaves and drought are not usually parents to high-quality wines. However, our tastings confounded that expectation; the 2022 vintage is a special one in Bordeaux. Despite the lack of water, the vines did not seem to suffer, remaining in leaf and in good health right up to the harvest. The berries were small and so yields are restricted. All varieties were beautifully ripe, so much so that some properties felt no need to produce a second wine; and many increased the proportion of press wine in the final blend, such was its quality.
The overriding focus of our tastings was to understand where the balancing freshness in the wines has come from. Some châteaux simply declared it a mystery; others had theories. The most likely of those theories: a much better understanding of soil health since 2003 (the last vintage with a comparable heat profile); and that the start of the year had been so dry that the vines' roots were already locating deep-lying water when the first heatwave came. There are many other theories, and most will have a degree of relevance. The truth must lie within a mosaic of influences, but the result is undeniable: this hot, dry vintage has produced wines of purity, concentration and freshness.
This hot, dry vintage has produced wines of purity, concentration and freshness
Excellent wines have been made on both banks of the Gironde. This is partly due to both Cabernet Sauvignon and Merlot ripening superbly; this encouraged many Left Bank châteaux to include more Merlot than usual in their blends. This has helped to add a juicy element to Cabernet-based wines. It has also been a factor in softening some of the tannins. That said, the terroirs in which Cabernet Sauvignon finds its best expression, and that produce wines with a high proportion of the variety, have bred some of the best wines of the vintage.
Jump to: Margaux | St Julien | Pauillac | St Estèphe | Elsewhere in the Médoc | Pessac-Léognan reds | White wines
MARGAUX
Margaux was the most surprising appellation for us. We were surprised by the consistency of the wines (which has not always been the case) and how the lighter soils resisted the heat and drought to produce wines of balance and harmony. There is a theory that, with less access to water early in the growing cycle, the vines effectively aestivated early in the season, and were unlocked by the August rain. As elsewhere, no one really knows. But there are some lovely wines with both structure and charm.
HIGHLIGHTS FROM MARGAUX
Château Margaux itself has produced a big wine, with huge tannins yet one of the lowest pH levels we encountered for red wines. (The pH scale is a measure of the intensity of acidity; a lower pH gives a greater perception of freshness.) The wine appears simultaneously accessible yet out of reach, both thrilling and coy. Similarly, Palmer has not held back. It is powerfully built, with the core of freshness sitting comfortably in the middle of the palate. Rauzan-Ségla has a lot of substance but with a palate built around silky fruits.
At the more delicate end of the spectrum, Brane-Cantenac has excelled. There is nothing to excess, and there is a core of compact, intense fruit. Giscours shows similar reserve, here the product of meticulous and forensic work in the vineyards; the fruit delivers with pinpoint accuracy.
At Du Tertre the direction has shifted again slightly. There is more Cabernet Franc back in the blend; it is used to good effect this year, adding verticality to the palate. Meanwhile, investments at D'Issan and Cantenac Brown continue to deliver impressive improvements. There was barely a weak link in our tastings in the commune, which was another surprise in this vintage of paradoxes.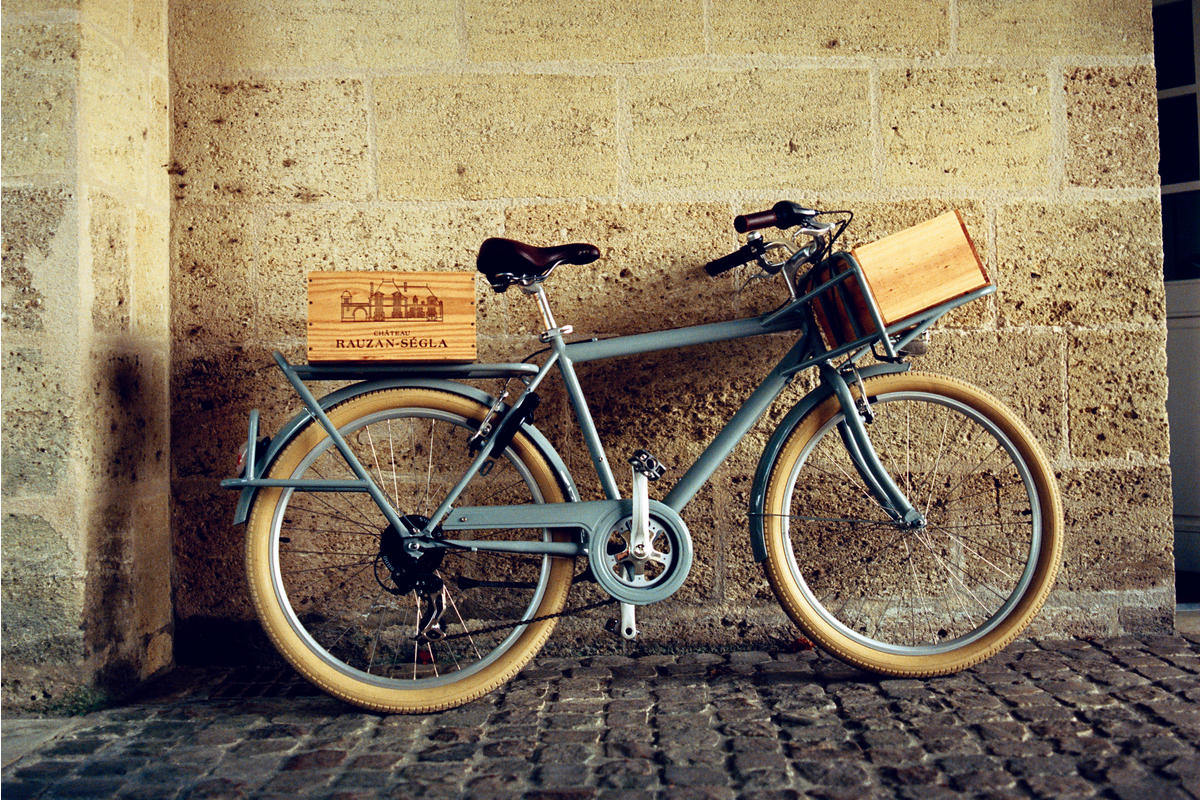 01
01: Château Rauzan-Ségla, with its "silky fruits", is one of the highlights from Margaux in 2022
ST JULIEN
Several châteaux reported thick skins and small berries. This would certainly contribute to the exceptionally concentrated character of many St Julien wines this year. The wines still have a sunny, welcoming personality, though. The average yield is 34hl/ha. St Julien's reputation for consistency and reliability is untarnished, even though the appellation may not have hit the heights of the very best of Pauillac. Perhaps there isn't the sense of light and shade that can be found in the very finest wines of the vintage. There is, however, great density – of colour, flavour and, of course, tannin. These wines feel generous and enveloping, sometimes with an opulence and viscosity that truly reflects the vintage conditions.
HIGHLIGHTS FROM ST JULIEN
Leading the pack are Léoville Las Cases, Ducru-Beaucaillou and Léoville Barton. The latter is an exceptional effort, and the first to come from the fully completed new cellars. The new facilities have allowed more control over the details; Léoville Barton 2022 does seem to have more tension than usual. This is even more evident with its sibling estate, Langoa Barton. Langoa's smaller and more dispersed plots can now be managed much more nimbly. The wine shows a new focus and complexity and achieves new heights. Keep an eye also on Talbot, whose wine is following a similar path.
Also sensual and beguiling is Branaire-Ducru. Its elegant aesthetic is enhanced by a mid-palate that is plumper than usual, but without ever feeling overstretched. Examples of the richer and moreish character of the vintage are Beychevelle, Lagrange and Léoville Poyferré – the latter because of the high proportion of Merlot.
Léoville Barton is an exceptional effort, and the first to come from the fully completed new cellars
PAUILLAC
There are some very impressive wines in Pauillac in 2022. The best examples show the commune's soaring and architectural tannins to great effect. The quality and precision of these tannins not only enclose the dark and spicy fruit typical of the vintage and the commune, but they also deliver much of the bite and freshness that makes these wines so convincing. Average yields are 35hl/ha.
HIGHLIGHTS FROM PAUILLAC
Pauillac has produced some of the greatest wines of the vintage. The First Growths lead, as is to be expected. Lafite Rothschild is aristocratic; Mouton Rothschild is extravagant; and, although not offered En Primeur, Latour is sumptuous. Snapping at their heels is a superlative Pichon Baron, which is one of the most compelling of recent vintages. Lynch-Bages is extraordinary, a wine so opaque and muscular that it feels chained to the taster's palate.
There are further riches from Pichon Comtesse and D'Armailhac, the latter a revelation in this vintage. There is class and breeding from Grand-Puy-Lacoste and Pontet-Canet, and down-to-earth pleasure with Batailley and a renascent Grand-Puy Ducasse. What unites all these wines is the brilliance and purity of the tannins. The balance and detail come from increasingly precise management of individual vineyard plots and sub-plots. This attention was all the more important in the vineyard to nurture the tannins to full ripeness for such an early harvest, and in the cellar to extract only what was needed according to each individual batch.
These benefits are available to all châteaux with the wherewithal and will to access them. But it is in Pauillac, whose character is built on the extraordinary complexity of its Cabernet Sauvignon – itself defined by its tannins – where the purity and flamboyance of the vintage seem to find its most confident expression.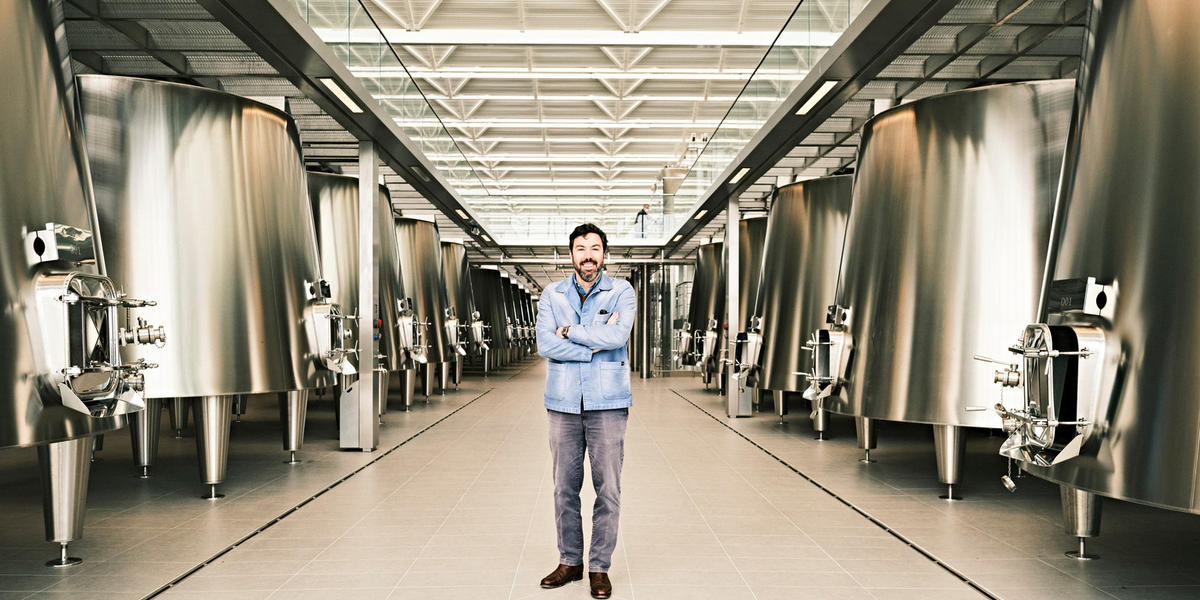 02
02: Jean-Charles Cazes in the new cellar at Château Lynch-Bages; his 2022 is "extraordinary"
ST ESTÈPHE
St Estèphe has produced a wide selection of styles in 2022. Some wines are brooding and intense, deeply coloured and with huge tannins. Others are more moderate, and there are even some crowd-pleasers. Tannin management is key here: the vintage conditions concentrated the character of a range of wines that can already have a more robust style. Yields were 31hl/ha on average, but much lower where there was hail damage.
Of all the Left Bank communes, St Estèphe seems to have suffered most from the extremes of the vintage. Most notable was the severe hailstorm on 20th June, which was localised in effect and mostly touched the commune's more northerly vineyards. The big names were not affected, though some lesser-known estates lost up to three-quarters of their crop. But overall, the heat seemed higher and the drought longer here. St Estèphe has a reputation for being able to deliver in hot and dry years. But thanks to its clay subsoils, there does seem to be an unevenness in styles this year.
HIGHLIGHTS FROM ST ESTÈPHE
Montrose is magnificent in 2022. A soaring, glossy and ferric edifice, it stands supreme this year. Calon Ségur is also monumental, with alcohol at 15% but balanced by the estate's trademark salinity. Cos d'Estournel is interesting as it adjusted its methods to extract mostly at the start of the fermentation; the wine is overtly fruity now, so it may well flesh out during its élevage.
Away from the big names, there is pleasure, if not complexity, to be found with Lafon-Rochet. It has a fresh personality under the new ownership of the Lorenzetti family. Once rather discreet and cerebral, it now has a new succulent and creamy style. Meyney is heady and savoury, with a good proportion of Petit Verdot as usual. Phélan Ségur is solid and structured.
Ormes de Pez, owned by the Cazes family of Lynch-Bages, has made one of its best wines, with the tannins tamed. The other Pez, Château de Pez (under the same ownership as Château Pichon Lalande), has a lovely savoury lick and structure. This was one of the properties hit by hail, however; production is down 50%.
Of all the Left Bank communes, St Estèphe seems to have suffered most from the extremes of the vintage
ELSEWHERE IN THE MEDOC
La Lagune and Chasse-Spleen transcend their appellations (Haut-Médoc and Moulis-en-Médoc respectively). Both estates are quite close to the commune of Margaux, and both have the means to manage this vintage successfully – which they have done. Likewise, you can throw a stone from Belgrave over its eastern boundary into St Julien. Belgrave 2022 is open and friendly in the style of its more famous neighbour.
Potensac, owned by the Delon family of Léoville Las Cases and made by the same team, lies north of St Estèphe within the appellation just called Médoc. This estate is hardly unknown, though there have been major improvements here in recent years. The wine has lost any sense of ruggedness it may have had in the past.
PESSAC-LÉOGNAN REDS
In some ways, the red wines of Pessac-Léognan have the best of both worlds in 2022. The tannic strength of the Cabernet Sauvignon is (mostly) counterbalanced by the juiciness of the Merlot. And the more assertive expressions of freshness found in the Médoc are more moderated and integrated here.
The Léognan section in the south of the appellation was closest to the forest fires of July. But, in truth, they never came close enough to cause major concern to the harvest. There was a bit more rain here in August: 48 millimetres versus 28 millimetres in the Médoc. As long as it fell on your vineyard, the rain made a major difference to the evolution of the grapes. It helped to push up average yields to 36hl/ha, although many châteaux had lower yields after some marginal frost damage in the spring. With Cabernet Sauvignon playing its part, some wines showed a significant tannic presence, notably at Haut-Brion.
HIGHLIGHTS FROM PESSAC-LÉOGNAN
Overall, the reds are exceptionally pleasing, especially in Léognan. There is a lush density to the wines, with Merlot playing a more important role. Here the country is more bucolic and seems to lend itself to a more environmentally adaptive ethos. At Domaine de Chevalier, the success of the vintage was attributed to the resilience of the ecology of the vineyard. Similarly, Haut-Bailly, with its sustainable and covert new winery, seems to express a more suave and seamless fruit profile. Smith Haut Lafitte too is more expressive, although seemingly looser knit. This is not uncommon with wines made following biodynamic principles.
In the more northerly Pessac, surrounded by the city of Bordeaux's southern suburbs, the summer heat was more intense. Both La Mission Haut-Brion and, especially, Haut-Brion, are deep, structured and tannic. But the ripeness of the tannins for nearby neighbour Les Carmes Haut-Brion allowed the highest-ever proportion of whole bunches to be used. Whole-bunch fermentation is almost unheard of in modern Bordeaux but is a superb vehicle for moderating alcohol levels and retaining freshness. The results at Carmes this year are astonishing and really impressive.
The results at Les Carmes Haut-Brion this year are astonishing and really impressive
WHITE WINES
DRY WHITES FROM PESSAC-LÉOGNAN AND THE MEDOC
After the brilliance of the previous vintage, the dry whites in 2022 are more forward and open, with exotic aromatics consistent with a hot year. There are lower levels of acidity after the heat and drought. Plenty of pleasant wines for earlier drinking and without the mineral complexity of the best have been made. There are still a handful of very successful wines – which may yet surprise with their ageing potential.
The best whites of the vintage are from Pessac-Léognan. The star is Domaine de Chevalier, which has almost reinterpreted itself this year as a new expression of white wine from a hot, dry climate. The whites of the Haut-Brion stable are certainly good, if lacking the dimension of a fresher vintage. Latour Martillac has also performed creditably.
There are now several châteaux making whites in the Médoc. Overall, these wines have a little less heft than those of Pessac-Léognan, while the good ones are still cleanly and very competently made. Those that stand out have a component to set them apart, such as Talbot's Caillou Blanc, with its old vines; Mouton Rothschild's Aile d'Argent, lifted by its seasoning of Sauvignon Vert; and the Blanc de Lynch-Bages, for which old-vine Muscadelle plays a similar role. Château Margaux's Pavillon Blanc also impresses, with plenty of salty minerality.
SWEET WHITES FROM SAUTERNES AND BARSAC
A first pass of naturally dried (passerillé) fruit and rapid onset of botrytis from mid-October means this vintage may not have the filigree freshness of 2021. It does however have more volume (13hl/ha) as well as monumental richness. These are impressive wines to keep.
At this stage, we don't tend to taste the sweet wines of Sauternes and Barsac in detail. But based on the examples we tasted, this is a very interesting vintage of high quality and useful quantity. The bone-dry summer meant that there was little sign of botrytis by the end of September. The first picking of fully ripe passerillé grapes was undertaken at that stage. There was then a little rain, followed by humid conditions, precipitated by the noble rot very quickly. The already small berries were quickly affected, with the harvest gathered typically in two further passes through the vineyard; everything was picked by the end of October. Very high sugar levels were recorded, with 190 grammes per litre at Suduiraut. Doisy-Védrines and Coutet show very similar characteristics.
The key word for the Right Bank and, in particular, St Emilion, is "limestone". In its relationship with this bedrock, the vine's access to potassium is restricted, preserving a lower level of pH. In 2022, this reaction has intensified the impression of freshness for those vineyards on limestone. This is principally those vineyards on the high parts of the slopes around the town of St Emilion itself, though there are other outcrops on other ridges nearby. Successes on the Right Bank are not restricted to this phenomenon, however. There is gravel on the Right Bank, especially in the north-west of St Emilion and into Pomerol, where both Cabernet varieties have performed exceptionally well, and Merlot has acquired a spicy minerality.
Jump to: St Emilion | Pomerol | Elsewhere on the Right Bank
ST EMILION
There are many styles in St Emilion this year, ranging from thrilling to simpler but very enjoyable. Finding freshness and energy to give life to the Merlot was the key. With St Emilion's varied soil types, some were more successful than others, but the best are among the wines of the vintage. At 41hl/ha, the yields here are the highest of all the major communes. When blessed with either clay or limestone to combat the drought, this is a juicy, rich and very successful vintage. The Merlots did get very ripe and there are many wines above 14% alcohol, granted. But the Cabernet Franc also performed beyond expectation, adding aromatics and vivacity to the blends.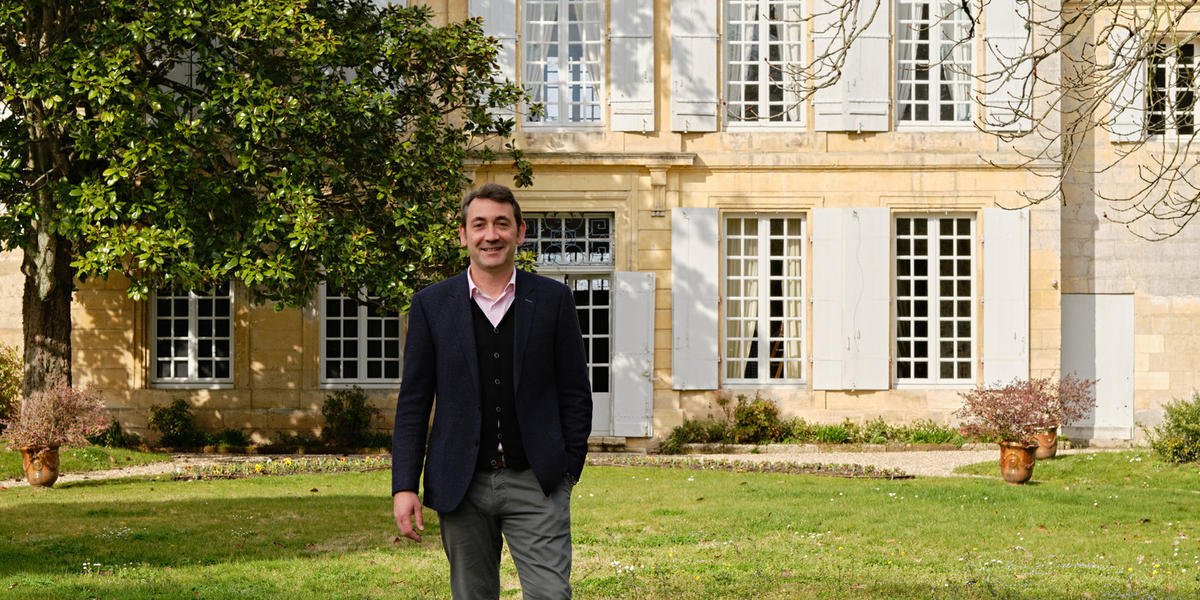 03
03: Frédéric Faye at Château Figeac, where 2022 "passed without a hitch"
HIGHLIGHTS FROM ST EMILION
The most consistent wines come from the limestone soils on the slopes around the town of St Emilion itself. This geology not only holds water and helps to create a cooler micro-environment but also blocks the uptake of potassium. This helps to keep the pH lower, retaining a fresher edge to the palate. From our tastings, particularly good expressions of this characteristic were found at Chanel-owned Canon and Berliquet, made by the same team, as well as at neighbours Beau-Séjour Bécot and Beauséjour Duffau-Lagarrosse. Ausone had, as usual, a monumental structure. But all the wines from limestone were marked by a precision of fruit and bright energy.
A little lower down the hill, the limestone is tempered by more clay, a cooler soil that also holds water. The effect is to give a broader texture to the palate, so the extraction of colour and tannin had to be handled especially sensitively. Here there is more variety of style: La Gaffelière opted for restraint and is ethereal and seamless, while Angélus is clearly richer and more densely textured – "grand but not immense" in the assessment of the château.
Synthesising both is the extraordinary terroir of Troplong Mondot. Its vineyards sit on the slopes around the highest point of the commune. The soils here are a mix of clay, gravel and flint with uneroded limestone, which can produce some of the most powerful wines in all of St Emilion. Highly intelligent winemaking in its new winery harnesses this power, however. Nearby on the hill, L'If (stablemate of Le Pin and also with a new winery) has a similar sense of intensity and control.
On the gravels by the border with Pomerol, Figeac famously has both Cabernet Sauvignon and Cabernet Franc. Here, thanks to the deep-rooting rootstocks used when the vineyard was replanted after the frosts of 1956, the vines found access to the deep-lying layers of blue clay; the 2022 growing season passed without a hitch.
At Cheval Blanc, they discovered that their Merlot and Cabernet Franc were more alike in profile than usual. Both varieties showed spice and richness; the raw material was of such superb quality that almost every single plot was used in the grand vin. Their other property, Quinault L'Enclos, lies on lighter soils towards the town of Libourne. Here, and also at Quintus (part of the Haut-Brion stable), there is no limestone and less clay; the wines tend towards an easy and juicy accessibility.
The most consistent wines come from the limestone soils on the slopes around the town of St Emilion itself
POMEROL
Where the winemaking has been sensitive, there is a pleasing consistency in 2022. Perhaps without hitting the highs of other communes, Pomerol has nonetheless produced very worthy, hugely enjoyable and admirably well-structured wines. While the appellation's clay soils retain water, there is no limestone here. There is, however, more gravel than people often realise. On heavier soils and with wines this Merlot-dominant and without the benefit of St Emilion's limestone, there was a risk that Pomerol would be too powerful this year.
Yields are low at an average of 32hl/ha. With the Merlot ripening quickly, many estates began their harvest on their earliest dates on record. And so it was in Pomerol that the paradox of the vintage was first brought into sharp relief. The wines do not have the fizzing energy of those from St Emilion's limestone slopes, but there clearly is freshness. This tends to present itself towards the end of the palate, feeling more mineral than mouth-watering; it may be an expression of the tannin in the grapes that were harvested ripe but as early as it was feasible to do so.
HIGHLIGHTS FROM POMEROL
At Clinet, where they have a lot of gravel, emphasis was put on the importance of the cool nights (when compared to the 2003 vintage). At La Conseillante, no logic could be found to explain the freshness – but the Merlots astonished the team, with levels of freshness akin to Cabernet Franc.
Tasting at Le Pin and Petrus, it was possible to see the purity and healthy nature of the raw material. And whilst these are impressive wines, their sense of freshness is perceived in a different way to St Emilion – less integrated and more reliant on the tannins.
Above all, this is a Pomerol vintage that called for gentle winemaking. Alcohol levels regularly exceed 14%, easily; a heavy hand could have dislodged the precious balance of these wines. It is pleasing to report that at all the addresses where we tasted, this was evidently not the case.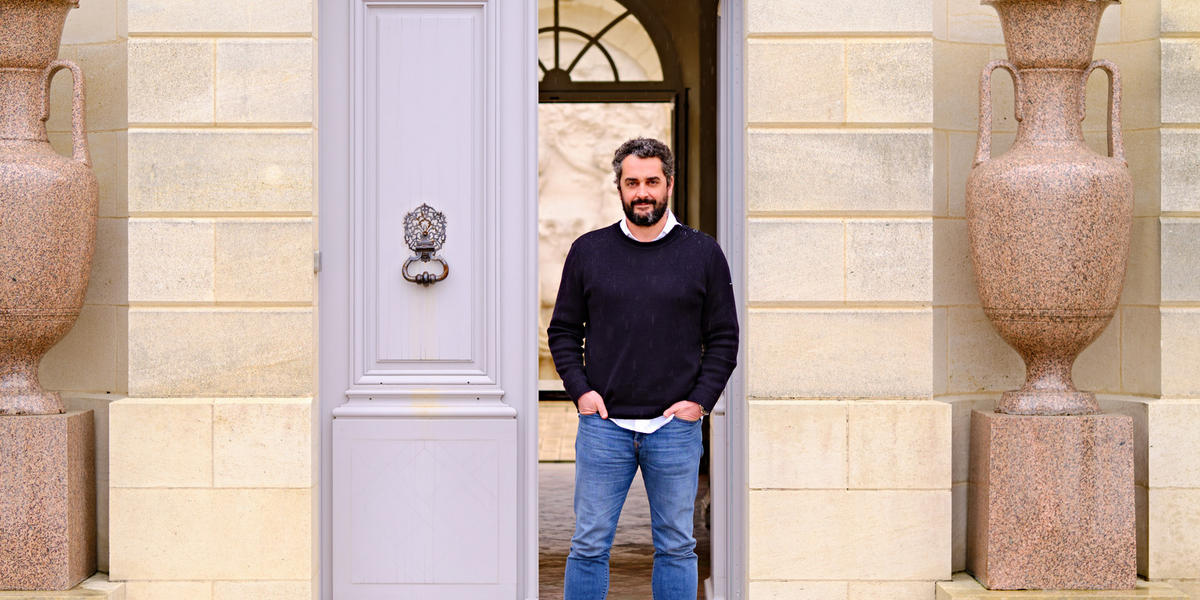 04
04: Olivier Berrouet has produced an impressive 2022 at Petrus
ELSEWHERE ON THE RIGHT BANK
Across the Gironde and at Bordeaux's most eastern extremity, 20 kilometres east of St Emilion, is the Francs-Côtes de Bordeaux appellation – and one of its leading estates, Marsau. This remote vineyard of Merlot planted on clay is farmed as naturally, sustainably and regeneratively as possible. A decade of hard work has led to 2022 and its best-ever vintage. This is proof that careful selection will also unearth great quality and value away from the famous names.
The wines of this vintage could be easily hyperbolised as "great", but that would ignore the examples that have not coped with the conditions as well as others. A "great" vintage should be homogenous, with success at all levels; that is not the case for Bordeaux in 2022. Our preferred adjective is "exceptional", to indicate that some excellent and fascinating wines have been made, but also that the vintage stands apart. It is an exception, created despite some extreme circumstances. A different sequence of climatic events – for example, the outbreaks of rain not arriving in June and August – would have produced a very different, probably more predictable, result.
So 2022 is an exceptional year, born from exceptional conditions. It has highlighted Bordeaux's ability to adapt to some of the challenges of climate change. But, who knows, in 10 years' time, will a year like this still be seen as an exception?