There are currently 341 Masters of Wine worldwide and with more Masters of Wine than any other company (currently six), Berry Bros. & Rudd has never been better placed to provide its customers with the most extensive wine knowledge.
The Master of Wine qualification is achieved by passing three examinations:
1. A theory examination which comprises four three-hour question papers on viticulture, winemaking, the business of wine and contemporary issues relating to the wine industry.
2. A practical examination which comprises three 12-wine blind tastings of a range of international wines which are assessed for variety, origin, quality and style.
3. A 10,000-word dissertation on a subject selected by the candidate, relevant to the international wine industry.
Mark Pardoe, MW
Mark comes from a family background in hotels and restaurants and began his career in the Wine Trade in 1978. He ran his own wine business in Surrey from 1988 until it was acquired by Berry Bros. & Rudd in 2003; since then he has worked with Fine Wine, Buying and, latterly, Wholesale. Today he acts as the company's Wine Director.
A Master of Wine since 1989, and also first UK winner of the Madame Bollinger Award as the top MW taster of his year, Mark spent many years behind the scenes with the Institute of Masters of Wine, teaching tasting technique to students internationally as an educator and culminating in the chairmanship of the Practical Exam Committee, supervising the wines, questions and marking for the legendary MW Blind Tasting Exams.
Mark is a consultant to H. M. Government as a member of the Committee to advise on the purchase and selection its wines, and also fulfils a similar role with other London institutions. When not striding miles across the glorious Hampshire hangers towards a suitable hostelry, Mark can be found in the concert hall, enjoying an eclectic range of music, ranging from the Shetland fiddle to Wagner and most points in between.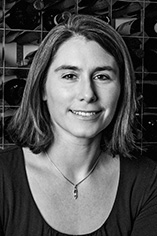 Catriona Felstead, MW
Catriona graduated from the University of St Andrews with a degree in French and Spanish and spent the first years of her working life at a Spanish petrochemical company. Having rapidly discovered a love for wine, she undertook a WSET Intermediate course and moved her career to the wine trade.
From 2004, she gained a thorough grounding in the trade as an Oddbins Manager and joined Berry Bros. & Rudd's marketing team in April 2007, becoming a Marketing Manager in 2008. In August 2013, she moved departments and took up her current role as a Buyer, purchasing wines from Spain, Portugal, Australia, New Zealand and South America.
Catriona won the prestigious Vintners' Scholarship and Vintners' Cup for the highest overall mark in her WSET Diploma exams. She passed the Master of Wine examinations in 2012, becoming Berry Bros. & Rudd's first female MW, and was awarded The Robert Mondavi Winery Award for her exceptional performance across all Theory papers.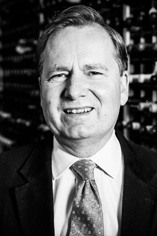 Simon Field, MW
Simon joined Berry Bros. & Rudd in 1998, having spent several misguided but lucrative years working as a Chartered Accountant in the City. His passion for opera and travel is well suited to buying trips down the Rhône and into the darker recesses of Andalucia.
In addition to buying the South of France and fortified ranges, Simon is also responsible for purchasing wines from the Rhône, Champagne and the Loire. He gained his Master of Wine qualification in October 2002 and in 2015 was inducted into the Gran Orden de Caballeros del Vino, in acknowledgement of his outstanding contribution to the Spanish wine industry.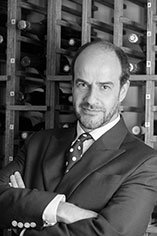 Demetri Walters, MW
The seeds of Demetri's long-standing appreciation of wine were sown young: "My grandfather in Cyprus had vineyards," he recalls, "and I remember as a child walking through them, and how romantic and fascinating it was." This appreciation of both the emotive nature of wine, and also the mud-on-boots aspect of viticulture inspires Demetri's vinous interest to this day.
Despite his early grounding in wine, Demetri's route into the trade was an unconventional one, coming to us via a brief stint in the army, a spell in Australia working as a jackaroo, a degree in property surveying and also a number of years in new media, and head-hunting in that industry. "However, I knew my real interest and enthusiasm lay with wine," says Demetri, "and I was looking for an excuse to make a break into the industry. Sometimes, life leads you – and a company I was working for went bust: it was the prompt I needed."
Having joined the firm more than a decade ago, Demetri recalls Berry Bros. & Rudd's fledgling Private Events business: "It was all great fun, though rather less professional than it is today. Now, the emphasis is far more on our expertise: we are able to talk to our customers with such conviction, and the level of authority we possess really is second to none. Add to that the exceptional service and food, and you see what a remarkable experience we are offering."
Demetri achieved the Master of Wine in 2013, his thesis for which brought him back to his formative interest in Cypriot wine. "I really like to champion the wines of Eastern Europe, the Eastern Mediterranean, as well as fortified wines, and evangelise about our small but pretty Hellenic wine selection," he says. "But of course, the main thing that the MW has taught me is objectivity and how much there is still to learn."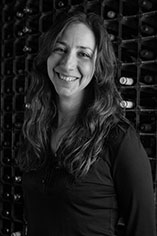 Katherine Dart, MW
Katherine's love of food and wine was sparked my gastronomically experimental parents, willing to try and offer her a taste of anything. After completing an MA in Literature and History of Art, Katherine found herself in Oddbins where over the next couple of years she embarked on the steepest and most exciting learning curve. Having obtained her Master of Wine in 2006, she joined Richards Walford which merged with our wholesale arm, Fields, Morris & Verdin, in 2013.
Today she is responsible for purchasing wines from Italy, Alsace, Germany, Austria, North America, South Africa and England; but has – in her own words – "a real soft spot" for Austria, enjoying not just Riesling but the lesser-known Neuburger, Zweigelt and Blaufränkisch. Beyond the working day she is kept busy by her two children and the inability to sit still – taking any spare moment to swim, run, jump ski or scuba dive.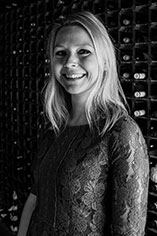 Lenka Sedlackova, MW
Lenka was born and raised in the Czech Republic but her love of languages took her first to Germany and subsequently to the UK. She had every intention of continuing her tour of Europe but life had other ideas. A chance encounter with the wines of López de Heredia at her local wine shop, Theatre of Wine, saw Lenka change career paths from web design to wine, joining the wine trade in 2005. Lenka's thirst for knowledge led her to taking the WSET Intermediate and Advanced exams (without attending any classes!) and subsequently taking a position at our wholesale arm, Fields, Morris & Verdin. A few years and a WSET Diploma later, Lenka decided to take the big leap and attempt the Master of Wine course, which she passed in early 2016, to both her and her husband's relief.
Lenka is our Trade Marketing Manager, working with our discerning agency portfolio and equally discerning on- and off-trade clientele. Lenka's love of Spain led her to write her final MW Research Paper on the subject of Reserva and Gran Reserva Cava. Aside from Spain, Lenka enjoys discovering the weird and wonderful wines of Central and Eastern Europe, wines from volcanic regions, as well as indulging her love of Burgundy. Being married to another Master of Wine means wine is a common topic of conversation, even outside work.