There are currently 369 Masters of Wine worldwide and with more Masters of Wine than any other company (currently five), Berry Bros. & Rudd has never been better placed to provide its customers with the most extensive wine knowledge.
The Master of Wine qualification is achieved by passing three examinations:
1. A theory examination which comprises four three-hour question papers on viticulture, winemaking, the business of wine and contemporary issues relating to the wine industry.
2. A practical examination which comprises three 12-wine blind tastings of a range of international wines which are assessed for variety, origin, quality and style.
3. A 10,000-word dissertation on a subject selected by the candidate, relevant to the international wine industry.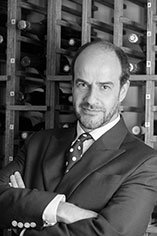 Demetri Walters, MW
Barbara Drew, MW
Events & Education Manager
Barbara joined Berry Bros. & Rudd in 2011 and now oversees all private events in our St James's Street cellars. She also hosts a huge range of dinners, lunches, tastings, and courses on both wines and spirits. She is particularly passionate about unusual, obscure or just plain unloved wine regions, and loves experimenting with food and wine matching. Having completed her Master of Wine studies in 2018, Barbara believes wine to be one of the most rewarding subjects to study, as there is always something new and exciting to discover.

Email: barbara.drew@bbr.com
Phone: 0203 301 1681