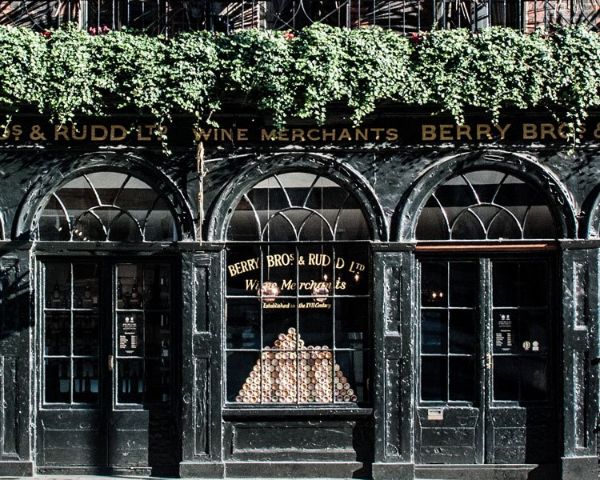 Do you want to write the next chapter in the story of Britain's oldest wine and spirits merchant? Here is your chance.
---
Digital Trading Manager - Basingstoke, Hampshire
At Berry Bros. & Rudd, we are committed to providing a best in class online shopping experience, whilst ensuring all elements of the customer journey maximise consumer engagement and conversion.
We have an exciting opportunity for someone to join our digital team as a Digital Trading Manager, who through liaising with working with key stakeholders will help to ensure we achieve our digital objectives.
The role involves:
Developing and delivering the digital trade plan to achieve KPIs e.g. sales, gross margin and conversion
Driving e-Retail performance, using analytics to understand and refine the customer journey
Working with the Retail Commercial Manager to curate product selection, set pricing/promotion strategy & ensure stock availability
Maximising consumer engagement and conversion via compelling content and effective online shopping journeys
Working with marketing to build an effective marketing plan which balances customer and commercial needs
Enhancing online shopping experience and functionality by working with the digital product owner
Developing and protecting the brand by sensitively and effectively integrating merchandise-related content
Understanding and responding to competitor & marketplace trends in E-retail and drinks, assessing both opportunities & threats
Skills, knowledge and personal attributes:
Significant experience in online trading for a respected retail brand
A pro-active, self-starter who is comfortable setting their own agenda and is able to balance a long-term change agenda with short-term trading needs
Demonstrable commercial drive and judgement
Highly analytical, uses data to drive decisions
Passionate about E-commerce
Ability to build strong working relationships at all levels through a collaborative working style
Has a track record of setting and executing online trading plans and delivering digital KPIs
Strong written and oral communication skills
Good working knowledge of Microsoft applications including excel, word and Powerpoint
Experience working in the wine & spirits industry desirable but not essential
For a full job description or to apply for this role, please submit your CV and a covering letter to Kat White at careers@bbr.com by Tuesday 8th May.
---
Digital Designer
We have an exciting opportunity for a Digital Designer to join our expanding Marketing team on a permanent basis. The role, which will be based in Basingstoke, will work on digital production and design to support a variety of creative projects from the initial design and conceptualisation of web pages and digital marketing campaigns through to the creation of multi-channel assets in a consistent and impactful way.
The Digital Designer will be creating innovative and responsive design for our websites, email, digital banner adverts and social campaigns. You'll contribute to the marketing plan by inputting creative ideas to improve the digital customer experience.
The role involves:
Reviewing and evolving our digital design system, including style guides, assets, components and patterns
Conceptualising briefs and determining the directions on photography, style, imagery, typography and layout
Creating marketing materials: web pages, emails, digital banner adverts, social campaigns and, occasionally, printed materials
Confidently taking a simple hand-drawn scamp or an interactive wireframe and turning into a digital campaign or website layout
Producing website and mobile designs ensuring all designs are responsive across key devices
Maintaining a good understanding of the limitations and emerging advancements in web design
Working collaboratively with the rest of the Marketing team and the Business to help define and implement end-to-end user experiences that deliver tangible Business results
Skills, knowledge and personal attributes:
Strong experience in working with and evolving a system for digital design guidelines
Experience in creating highly refined pixel-perfect designs
Excellent typographic and layout skills in digital
Proficient with Adobe CC
Keen eye for emerging technologies and trends in digital marketing
A creative flair and keen eye for detail
Excellent communication skills
Ability to project manage tasks and prioritise accordingly
Self-starter, excited about opportunity to increase quality and consistency across our Berry Bros. & Rudd digital touchpoints
An interest in wine is desirable
For a full job description or to apply for this role, please submit your CV and a covering letter to Michaela Cloke at careers@bbr.com by Sunday 29th April 2018.
Please note that the employee referral scheme applies to this vacancy
---
Business Support Advisor
We have an opportunity for a Business Support Advisor to join the company on a permanent basis. Working in a small team within our broader Customer Service function, you will be responsible for providing essential sales and administrative support to our Fine Wine, Cellar Plan and Wine Club teams, including our online broking exchange (BBX) team.
The role involves:
Setting up and managing new accounts for Cellar Plan and Wine Club
Processing orders, particularly for Cellar Plan and En Primeur
Liaising with customers to resolve issues and managing customers' direct debits
Arranging deliveries for ex-customer private reserve stock
Raising and amending purchase orders
Resolving direct debit and debt issues
Producing gifts and other letters
Looking after Customer Private Reserves admin
Skills, knowledge and personal attributes:
Working experience of administrative or customer service role
Great organisational skills
Excellent attention to detail
Great communication skills
Ability to build positive working relationships
Flexible and pro-active approach
Ability to multi-task and work well under pressure
Working experience of using bespoke systems and Microsoft suite of tools
Passion for wine would be desirable
This role is based in Basingstoke and reports to the Business Support Manager. It is contracted at 35 hours per week, worked 9am to 5pm, Monday to Friday – although some flexibility is required, especially at peak times.

If you wish to apply for this role, please send your CV to Michaela Cloke, People Business Partner, at careers@bbr.com by Sunday 29th April.
Please note that the employee referral scheme applies to this vacancy