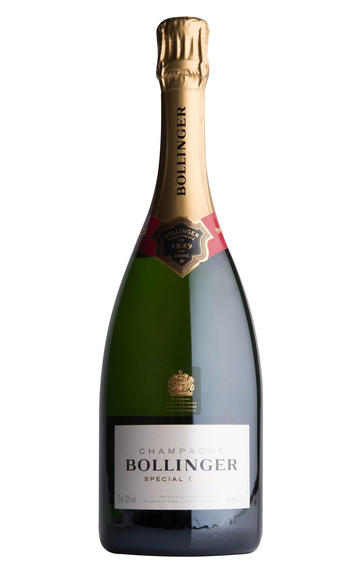 Champagne Bollinger, Special Cuvée, Brut
Prices start from £44.60 per bottle (75cl).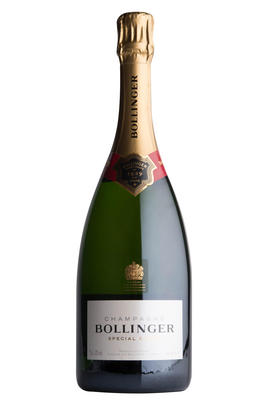 Critics reviews
A restrained and decidedly youthful nose features notes of apple, yeast, plenty of citrus and a whisper of quinine character. There is both good volume and intensity to the delicious and solidly complex middle-weight flavours that are supported by a firm and moderately exuberant mousse that carries over to the nicely dry but not really austere finale. This lovely wine could be held for another 3 to 5 years or enjoyed now, though I would be inclined to hold it for at least 2 to 3 years first.
Drink from 2023 onward
Allen Meadows, Burghound.com (October 2020)
Like its rosé counterpart, the latest release of Bollinger's NV Brut Special Cuvée is showing exceptionally well, bursting from the glass with aromas of honeyed apples, crisp stone fruit, buttery pastry, ripe lemons and fresh walnuts. Medium to full-bodied, fleshy and vinous, with a deep core of beautifully ripe fruit, racy acids and a pillowy mousse, it's a charming, characterful wine that proves that Special Cuvée is firmly back where it belongs.
Drink 2021 - 2035
William Kelley, Wine Advocate (August 2022)
60% Pinot Noir, 25% Chardonnay and 15% Meunier grown in chalk soil from 179 hectares of top-rated vineyards. The grapes undergo a gentle and slow pressing followed by fermentation, partly in oak casks. Special Cuvée is the result of blending between harvest grapes and reserve wines in magnums, some aged for more than 15 years. The wine matures for at least three years in bottle. Winemaker Gilles Descôtes. TA 4.5 g/l, pH 3.1, RS 10.8 g/l. Bottle weight 1,700 g. L2203168.
Look out for that lot code, as this is a particularly stunning rendition of Bollinger, almost certainly improved with the bottling in magnum. Very fine texture, quite profoundly coloured, and remarkably fine mousse. Savoury, biscuity notes on the palate. Great length – a lovely example.
Drink 2022 - 2024
Andy Howard MW, JancisRobinson.com (October 2022)
Lots of biscuit aromas and a broad spectrum of fresh-citrus, candied-citrus, red apple and red-berry notes. Mouth-filling creaminess, an imposing presence, and a powerful structure for an NV Brut. 
Long, citrus and chalky finish that's very clean and properly dry. 60% pinot noir, 30% chardonnay, 10% pinot meunier. Almost 20% barrel fermented and 62% reserve wines. Based on the 2017 vintage and disgorged July 2021. 
Drink now
James Suckling, JamesSuckling.com (July 2022)
60% Pinot Noir, 25% Chardonnay, 15% Meunier sourced from more than 300 crus, including 85% grands and premiers crus; 15% fermented in old oak barrels. The complexity and richness of Special Cuvée is unparalleled among the entry non-vintage blends of every Champagne house, short of ascending to the mesosphere of Krug.
Its grand recipe explains why, built on incredible depth of 50%-60% reserves. Triumphant complexity is a given at Bollinger, but it's the dynamic freshness and vitality that really set it apart as one of the most affordable Champagne benchmarks.
Drink 2022 - 2032
Tyson Stelzer, Decanter.com
The NV Champagne Special Cuvée is 60% Pinot Noir, 25% Chardonnay, and a small amount of Meunier, with the base wine coming from the 2018 vintage and 15% from reserve. Light golden in colour, the nose is vinous and forward, with ripe and opulent fruit, offering notes of yellow flowers, orange zest, redcurrants, toast, and broth. 
The palate is ripe with red plum and displays a chalky texture with a fine mousse. Classic and balanced, this is a great entry wine for the range with its balance of power and finesse.
Drink 2022 - 2037
Jeb Dunnuck, JebDunnuck.com (July 2022)
About this WINE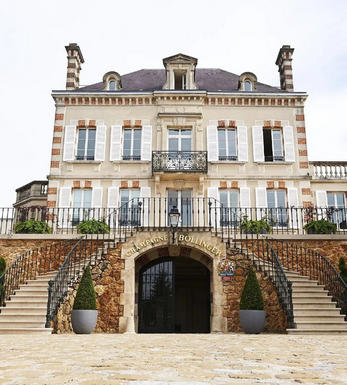 Bollinger
The Champagne House of Bollinger was established in 1829 by Jacques Bollinger and Paul Renaudin. Over the years the vineyard holdings have been steadily increased with the largest expansion taking place under the stewardship of the legendary Mme Lily Bollinger. She ran the company between 1941 and 1977 and today it is managed by her great-nephew, Ghislain de Montgolfier.
Bollinger has a reputation for producing muscular champagnes with body, depth and power, and is today considered one of the "Great" Champagne houses.

70% of the grapes come from the firm's own vineyards. 80% of the harvest is barrel-fermented with the wines being kept on their yeast lees for an extended period of time (in the case of the RD, around 10 years).

Bollinger produces classic, complex, Pinot-Noir dominated champagnes with the ability to age gracefully for many years.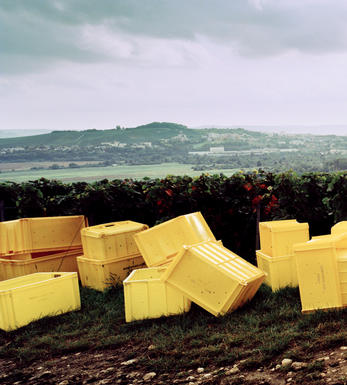 Brut Champagne
Brut denotes a dry style of Champagne (less than 15 grams per litre). Most Champagne is non-vintage, produced from a blend from different years. The non-vintage blend is always based predominately on wines made from the current harvest, enriched with aged wines (their proportion and age varies by brand) from earlier harvests, which impart an additional level of complexity to the end wine. Champagnes from a single vintage are labelled with the year reference and with the description Millésimé.

Non-vintage Champagnes can improve with short-term ageing (typically two to three years), while vintages can develop over much longer periods (five to 30 years). The most exquisite and often top-priced expression of a house's style is referred to as Prestige Cuvée. Famous examples include Louis Roederer's Cristal, Moët & Chandon's Dom Pérignon, and Pol Roger's Cuvée Sir Winston Churchill.
Recommended Producers : Krug, Billecart Salmon, Pol Roger, Bollinger, Salon, Gosset, Pierre Péters, Ruinart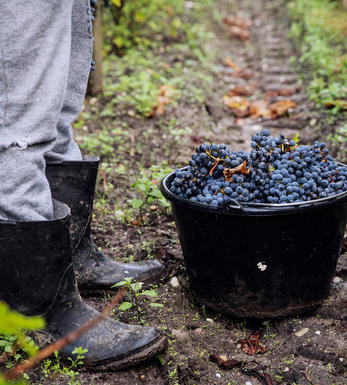 Champagne blend
Which grapes are included in the blend, and their proportion, is one of the key factors determining the style of most Champagnes. Three grapes are used - Pinot Noir, Chardonnay and Pinot Meunier.

26% of vineyards in Champagne are planted with Chardonnay and it performs best on the Côtes des Blancs and on the chalk slopes south of Epernay. It is relatively simple to grow, although it buds early and thus is susceptible to spring frosts. It produces lighter, fresher wines than those from Burgundy and gives finesse, fruit and elegance to the final blend. It is the sole grape in Blancs de Blancs, which are some of the richest long-lived Champagnes produced.
Pinot Noir accounts for nearly 40% of the plantings in Champagne and lies at the heart of most blends - it gives Champagne its body, structure, strength and grip. It is planted across Champagne and particularly so in the southern Aube district.
The final component is Pinot Meunier and this constitutes nearly 35% of the plantings. Its durability and resistance to spring frosts make the Marne Valley, a notorious frost pocket, its natural home. It ripens well in poor years and produces a soft, fruity style of wine that is ideal for blending with the more assertive flavours of Pinot Noir. Producers allege that Pinot Meunier lacks ageing potential, but this does not deter Krug from including around 15% of it in their final blends.