Home > Burgundy 2020 En Primeur > Domaine Jean Grivot
Domaine Jean Grivot
FOUR-MINUTE READ
---
Mathilde and Hubert – the new generation at Grivot – are now firmly established at their prestigious family domaine. Here, we get a rare glimpse behind some of Burgundy's most exclusive gates
Rue de la Croix Rameau is an unassuming street in the middle of Vosne-Romanée. Here you'll find the understated, almost anonymous, home of one of Burgundy's most prestigious producers. A set of black gates obscures the inner courtyard from view. No great sign hangs over the door. Only the small, functional nameplates on the buzzer give any indication as to the occupier: Domaine J. Grivot.
Inside, the facilities are modern and sleek; the office walls adorned with fine art. The receptionist politely but firmly explains to a customer over the phone that he has already been offered his allocation for this year. Upstairs, a private balcony offers an unbeatable view over the vines of Romanée-St Vivant and Richebourg. Every detail is in keeping with this being a hallowed Burgundian institution.
"Even though we are in such a special place, we have to work very hard to stay at the same level"
Except one, perhaps: it's not family patriarch Etienne that welcomes us, but his children, Hubert and Mathilde. The siblings, both millennials, represent the sixth generation. Their father started making wine here in 1982, taking a step back when they joined the domaine in 2010. Their mother, Marielle, works at the office.
Mathilde is both proud and grounded as she describes the setup. "It's a perfect match," she says. "We bring new energy; our parents have the experience." Day to day, Hubert works in the vineyard and cellar. Mathilde jokes that he's "lucky" not to have to deal with back-office work; she splits her time between the technical and commercial aspects of the operation.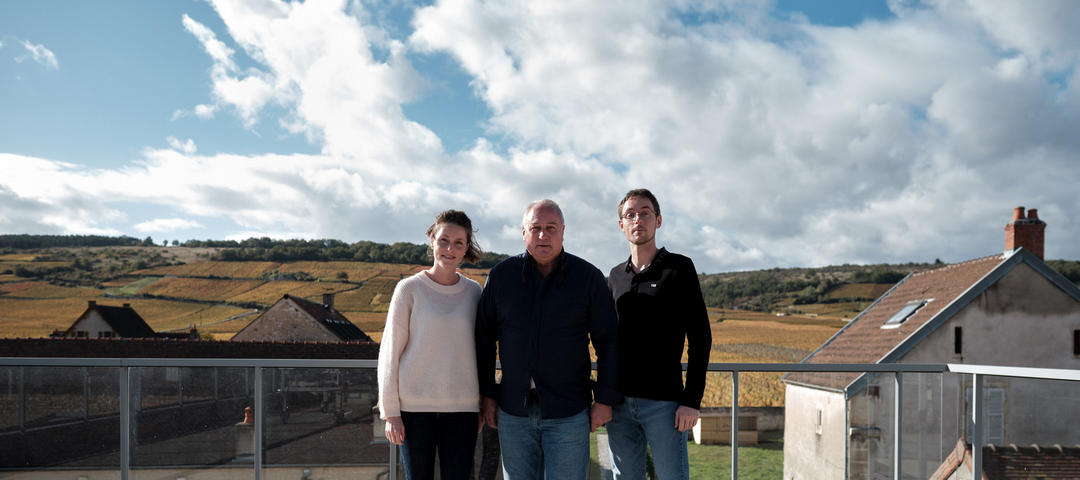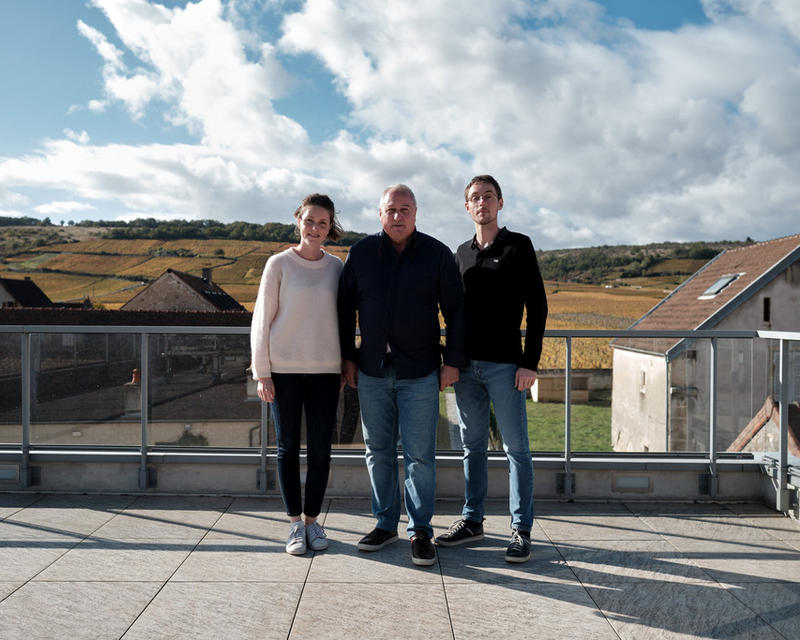 Mathilde and Hubert with their father, Etienne Grivot; their roof terrace overlooks the Grands Crus of Richebourg and Romanée-St Vivant
This being a close-knit, family domaine, it'snot surprising that the new and old generation have a similar view. Mathilde and her brother "have exactly the same vision for Pinot Noir" as their parents, she says. For her, this equates to "energy, sophistication, balance, emotion" and, increasingly since 2010, "sensuality". The latter, she explains, is all about managing tannins – "to evolve the tannin touch" – to make the wines more approachable earlier. "Sometimes it was difficult to take pleasure from the wines when they were too young," she says.
They produce wines from 18 different appellations, spanning generic Bourgogne to Grands Crus Clos de Vougeot, Richebourg and Echezeaux. "That's 18 different wines," says Mathilde, "so 18 different emotions, 18 different stories. And when we open the bottle, we want to have a different story at the beginning and at the end."
The pair have already worked here for more than a decade – impressive given their youth. But their desire to get involved dates back further still. "When we were very little," Hubert says, "Mathilde and I had a serious chat, and then went to see our parents. We told them that we were very impressed and proud of what they did, and that we'd love to take over the family business when we were older."
Their parents were moved by the gesture, Mathilde explains. But they were children at the time, and it was never taken for granted that they would feel the same way as adults. "Our parents never forced us," she says. The siblings followed through, though, studying viticulture and going on to gain experience at other properties. Hubert worked at domaines in Savigny-lès-Beaune and Vosne-Romanée – and on the other side of the world, in Margaret River, Australia. "It was very important that I had an 'out of Burgundy' experience," he reflects.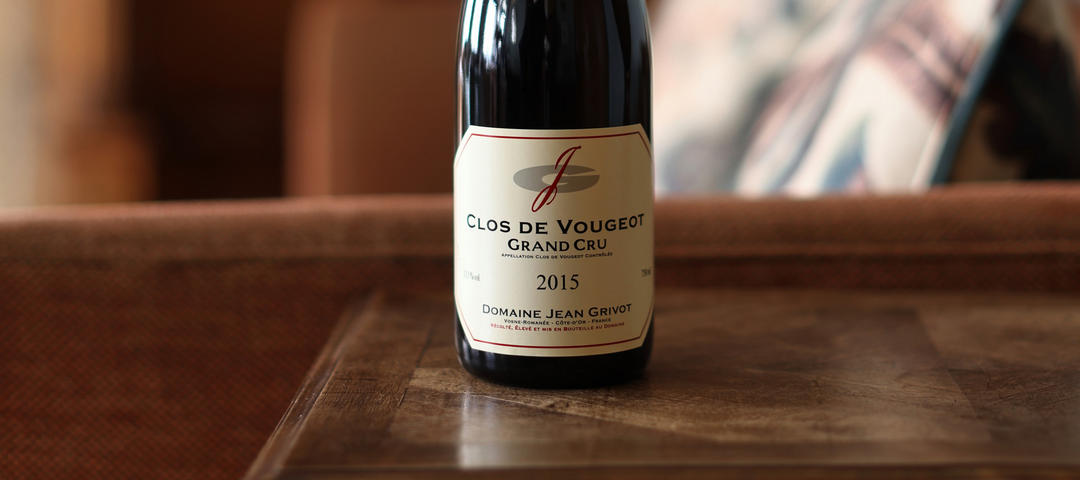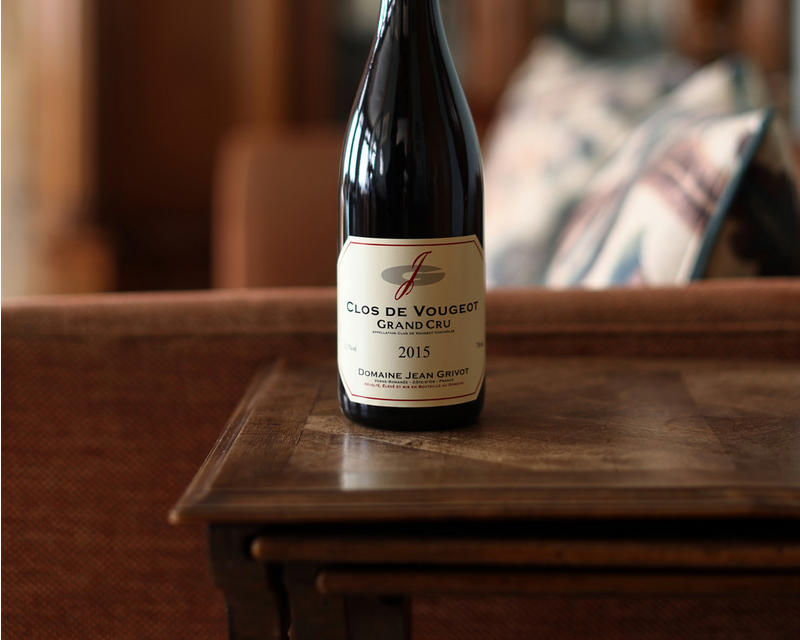 The domaine's Clos de Vougeot takes pride of place in the enviable range
Mathilde, who worked in Pomerol at both Le Pin and Vieux Château Certan, concurs. It was a later experience in Oregon, with Domaine Drouhin, which particularly impacted her. There, she explains, she made the "huge mistake" of comparing Pinot Noir from Burgundy with that from Oregon. "It's completely different, she says. "The soil is different, the weather is different, the vines are different." But the quality in Oregon opened her eyes, demonstrating that it would not suffice to rest on her Burgundian laurels. "Even though we are in such a special place, we have to work very hard to stay at the same level."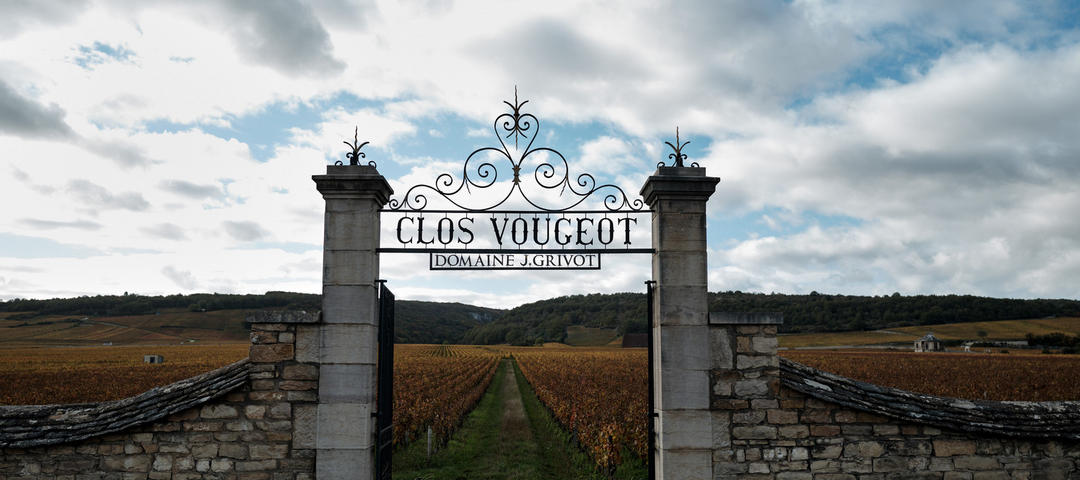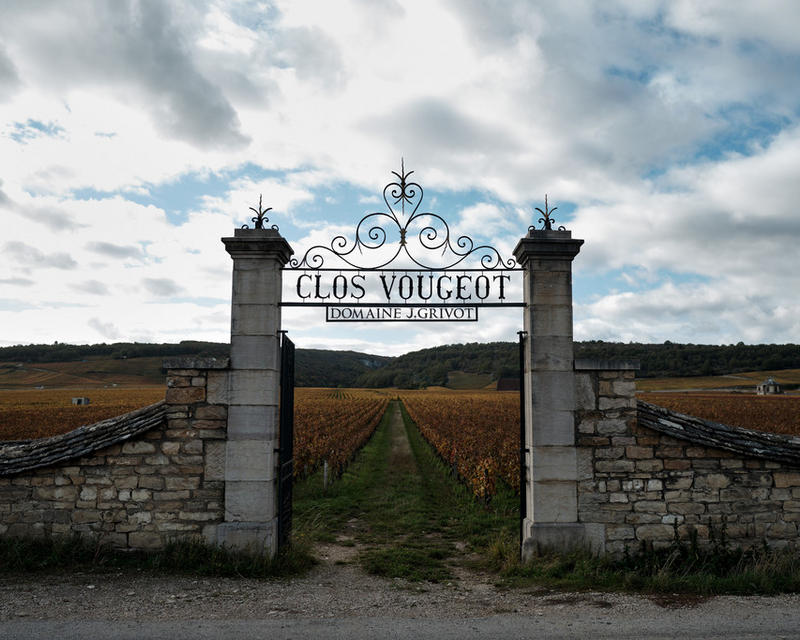 The walled Grand Cru Clos de Vougeot boasts 51 hectares of vines, divided among 80 owners. Grivot's is one of the larger plots, with 1.87 hectares
Nothing is taken for granted here, Mathilde explains. Growing grapes and making wine is a difficult job, even if the pair consider themselves lucky to be working in this era rather than the 1980s and 1990s – when achieving ripeness was a real issue for vignerons. The spectre of climate change looms large, though. "Our generation hasn't had to vinify bad grapes," Mathilde acknowledges. "That will be the difficulty, if and when the time comes."
Each new vintage brings with it new climate challenges. They have already had to contend with frost and drought. Small vintages like 2021 highlight just how at the mercy of Mother Nature they are. "Even though we did everything we could, nature was stronger than us," Mathilde says. "And it brings everything back into perspective. Nothing is ever permanent, but as a family we are stronger."