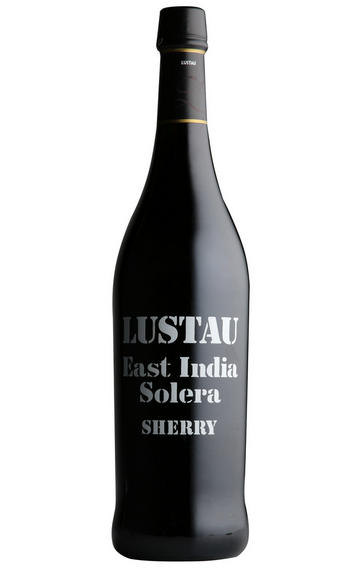 Bodegas Lustau, East India Solera, Jerez, Spain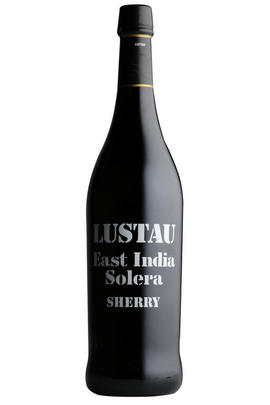 Critics reviews
The NV East India Solera is a Cream, a category I have not really covered in this article, which is a blend of 12-year-old Don Nuno Oloroso (80%) and San Emilio PX which is also about 12 years old, blended and aged together for a further three years in a special, slightly warmer part of the winery which replicates perhaps the character of the wines that traveled by boat to India or elsewhere. Mahogany colored with a green-amber edge, it has the nose of an old wine with notes of antique shop, wax, shoe polish, noble wood, and a touch of spices, dates and prunes, all of it very well integrated. The palate is spicy and sweet (it has 130 grams of sugar) again very integrated. At this price level it represents good value and should go well with cheeses. Drink 2013-2020.
Luis Gutirrez - 29/08/2013
About this WINE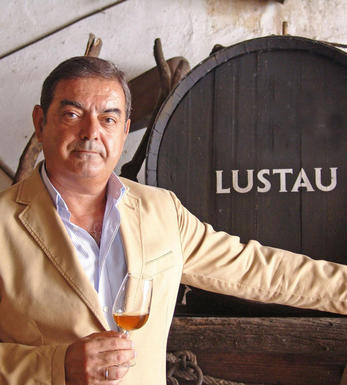 Bodegas Emilio Lustau
Emilio Lustau was established in 1896 and was initially a small family concern until the founder`s son-in-law placed it on a business footing.
The firm is perhaps best known as pioneering the Almacenista system, whereby individual dry sherries are produced from small private holdings. These are bottled under Lustau`s name but with the individual bodega's name on the label as well. Today they are amongst the most sought-out Sherries in the region.
The firm also produces superb wines from its recently acquired 170 hectare Montenegrillo vineyard.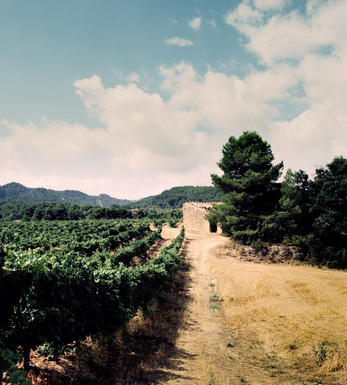 Oloroso
Oloroso Sherries, made from Palomino grapes, are by default dry, amber- to mahogany-coloured with pronounced nutty fragrance and flavours, full, vinous body and persistent finish. The alcohol content varies between 17º and 22º.
The sweet version is sweetened before bottling with luscious, sticky, treacle-thick wine made from Pedro-Ximenez grapes. Sweet Olorosos are really hedonistic, combining aromas and flavours of molasses, figs, prunes and melted toffee overlaid by sweet spices (cinnamon, cloves, liquorice) .
Olorosos are not allowed to grow the flor yeast during the maturation, so they lack the fresh yeasty/salty taste of the Fino and Amontillado sherries. Without the layer of flor, Olorosos undergo a more intense oxidative exposure that imparts the characteristic nutty flavours. Precisely because their long oxidative ageing, they are among the longest-lived wine styles. Sweet Olorosos are perfect companion to caramel and dried fruit desserts, cakes and blue cheeses.
Cream sherry, Amoroso, and Brown sherry are different styles (in terms of sugar content) of PX-sweetened Oloroso.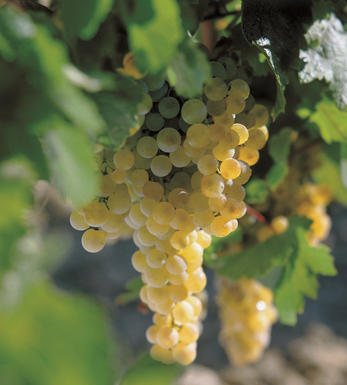 Palomino Fino
Palomino, named after Fernan Yanez Palomonio, one of King Alfonso X`s knights, is the primary grape variety for Sherry styles (Fino, Manzanilla, Amontillado, Oloroso, Palo Cortado) production.
It is a high yielding variety that is widely planted in Spain producing mostly insipid thin, dull wines lacking in fruit and acidity. However it thrives on the predominantly chalk based soils of Cadiz where it produces large bunches of golden yellow grapes, which ripen in early September. The resulting must is transparent in colour and somewhat neutral in flavour, but the subsequent wine can develop a coating of flor before maturing in the solera system and produce a whole range of intense and aromatic sherries.

It is also grown in South Africa, California, and Australia where it is fortified to make sherry-style wines.