About this WINE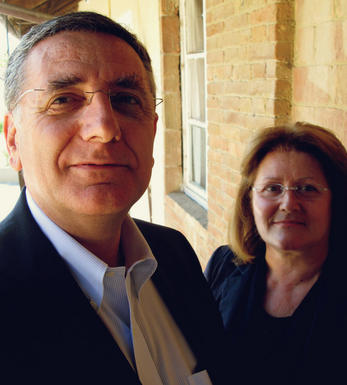 Masottina, Veneto
Located in Prosecco's Conegliano region of the Veneto, on white marne soils, lie the 60hectares of Masottina's vineyards. Owned by the Dal Bianco family since 1946, they switched from being a negociant to vineyard owner in the 1960s. With the advent of the 'metodo Martinotti' (Charmat tank method of making spumante) during the 1980s, Adriano Dal Bianco grew the business that now bottles circa 1 million bottles/annum, plus what they buy in to bottle for others. In 2008 his sons Filippo and Federico joined the business. A classic expression of Conegliano Valdobbiadene Prosecco.
David Berry Green, Italian Wine Buyer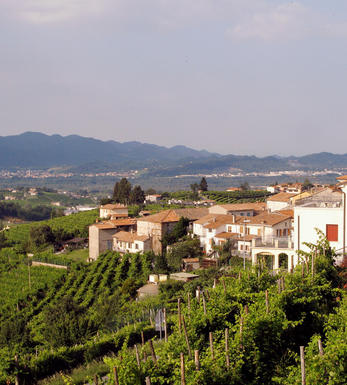 Prosecco
Prosecco is officially Italy's favourite sparkling wine. Grown among the spettacolo 'pre-Alpi' (Alpine foothills) that dominate the Venetian skyline from Treviso to the Austrian border and on the flats as far as Venezia, it's a light frothy spumante that Italians drink anytime, anywhere.

And since being awarded the DOCGarantita status last year (the highest political wine award in the land!) it's become fashionable too; the new Pinot Grigio if you like! Significantly they've started differentiating between the different grapes that go into the wine.

Prosecco is a wine style, at whose heart should be the Glera grape, along with healthy doses of Chardonnay, probably Trebbiano and who knows what else from down south… It's made in the spumante industry's equivalent of the 'continuous still' process whereby still wine has sugar added to it so triggering the second, bubbly ferment in tank; the Charmat method using zeppelin-shaped (and sized) stainless steel tanks and bottled to order. This facile style of spumante was born with the advent of the autoclave tank, coming during the 1970s as the industry sought a cheap source of endless fizz.

Importantly it all but rendered extinct the traditional 'colfondo' style frizzante (less gas, more flavour) that came from the wine's second ferment taking place in bottle, having had grape must (not sugar) added. This latter more 'serious' style of Prosecco is now gently fizzing again among small artisan producers keen to reveal the true face of their fine terroir; not dissimilar to what's happened in Champagne in fact, with the emergence of 'growers Champagnes'.

One such Prosecco producer is Belecasel. Based at Caerano san Marco, near Treviso, the small 10 hectare (120,000 bottles/year) family estate lies in a fiercely protected subzone of calcareous clay hills called Asolo.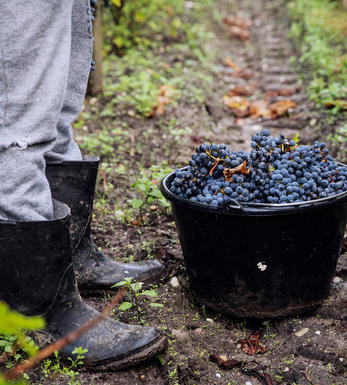 Champagne Blend
Which grapes are included in the blend, and their proportion, is one of the key factors determining the style of most Champagnes. Three grapes are used - Pinot Noir, Chardonnay and Pinot Meunier.

26% of vineyards in Champagne are planted with Chardonnay and it performs best on the Côtes des Blancs and on the chalk slopes south of Epernay. It is relatively simple to grow, although it buds early and thus is susceptible to spring frosts. It produces lighter, fresher wines than those from Burgundy and gives finesse, fruit and elegance to the final blend. It is the sole grape in Blancs de Blancs, which are some of the richest long-lived Champagnes produced.
Pinot Noir accounts for nearly 40% of the plantings in Champagne and lies at the heart of most blends - it gives Champagne its body, structure, strength and grip. It is planted across Champagne and particularly so in the southern Aube district.
The final component is Pinot Meunier and this constitutes nearly 35% of the plantings. Its durability and resistance to spring frosts make the Marne Valley, a notorious frost pocket, its natural home. It ripens well in poor years and produces a soft, fruity style of wine that is ideal for blending with the more assertive flavours of Pinot Noir. Producers allege that Pinot Meunier lacks ageing potential, but this does not deter Krug from including around 15% of it in their final blends.