About this SPIRIT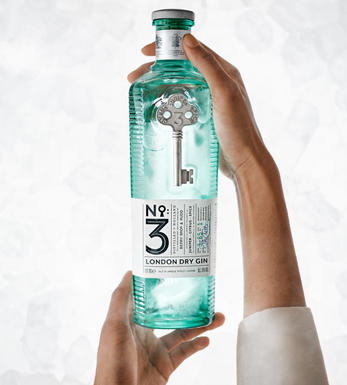 No.3 London Dry Gin
More than a decade ago, we created No.3 to be "gin, just as it should be". Since then, it has been awarded World's Best Gin four times.

It took us two years to get the recipe just right. We worked with Dr David Clutton, the only man to hold a PhD in gin, as well as the world's leading mixologists and Master Distillers to perfect the combination of juniper, citrus and spice.

Of course, much of the character of a gin comes from the way in which it is distilled. For this, we chose to work with a family-owned company in Holland – the original home of gin – that has been distilling for over 300 years. No.3 is produced in its 100-year-old, brick-encased, copper pot still.

The result is a classic London Dry spirit, combining coriander, angelica root, cardamom, grapefruit, sweet orange peel and juniper. Whether in a G&T or a dry martini, No.3 Gin is crisp, refreshing and perfectly balanced.

Discover the story behind our No.3 London Dry Gin here.