Critics reviews
Based on the 2012 vintage ad disgorged in July 2017, the white-golden colored NV Demi Sec Rich offers a clear, rich and elegant bouquet of ripe and dried fruit aromas intermixed with delicious brioche and chalky notes. Round, lush and supple on the palate, this is a powerful, intense, very elegant, well-structured and persistent semi-sweet cuve comprised of the three important grape varieties. To be combined with sweet/savory dishes. Tasted June 2018.
Stephan Reinhardt - 29/06/2018
About this WINE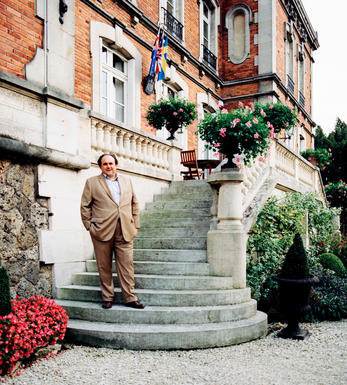 Pol Roger
Pol Roger is perhaps best known as Winston Churchill's favourite Champagne. The house remains family-owned and has a reputation for producing champagnes of finesse and elegance which age very well. Pol Roger Brut Rèserve Non-Vintage, made from equal parts of Chardonnay, Pinot Noir and Pinot Meunier, is consistently one of the very best on the market, largely due to the high proportion of aged reserve wines in the blend.

Pol Roger vintage wines, made from at least 60% Pinot Noir and up to 40% Chardonnay, are soft and fruit-driven in youth but, after ten years or so, develop great complexity and finesse. The Cuvée Sir Winston Churchill, launched in 1984 and made from a secret blend, is a Champagne of exquisite finesse and balance and one that rivals the very best of the region.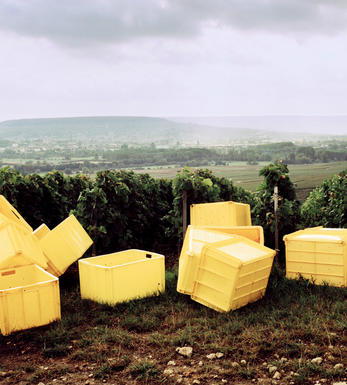 Rich Champagne
At the end of the bottle ageing period, the winemaker adds a solution of wine and sugar to the Champagne. The scale of 'sweetness' ranges from extra-dry to sweet; The more pronounced sweet styles are Demi-Sec (33 to 50 grams of sugar per liter) and Doux (more than 50g/l).
Other (drier) styles include: Brut Natural or Brut Zéro or Brut Sauvage (less than 3g/l), Extra Brut (less than 6g/l), Brut (less than 15g/l) , Extra Sec or Extra Dry (12 to 20g/l), Sec (17 to 35g/l) .
The addition of sugar (dosage) aids in the development of complex flavours, aromas, soft texture, and enhances the ageing potential of the Champagne.
Recommended Producers: Pol Roger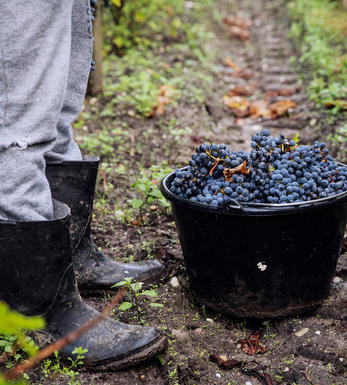 Champagne Blend
Which grapes are included in the blend, and their proportion, is one of the key factors determining the style of most Champagnes. Three grapes are used - Pinot Noir, Chardonnay and Pinot Meunier.

26% of vineyards in Champagne are planted with Chardonnay and it performs best on the Côtes des Blancs and on the chalk slopes south of Epernay. It is relatively simple to grow, although it buds early and thus is susceptible to spring frosts. It produces lighter, fresher wines than those from Burgundy and gives finesse, fruit and elegance to the final blend. It is the sole grape in Blancs de Blancs, which are some of the richest long-lived Champagnes produced.
Pinot Noir accounts for nearly 40% of the plantings in Champagne and lies at the heart of most blends - it gives Champagne its body, structure, strength and grip. It is planted across Champagne and particularly so in the southern Aube district.
The final component is Pinot Meunier and this constitutes nearly 35% of the plantings. Its durability and resistance to spring frosts make the Marne Valley, a notorious frost pocket, its natural home. It ripens well in poor years and produces a soft, fruity style of wine that is ideal for blending with the more assertive flavours of Pinot Noir. Producers allege that Pinot Meunier lacks ageing potential, but this does not deter Krug from including around 15% of it in their final blends.