About this WINE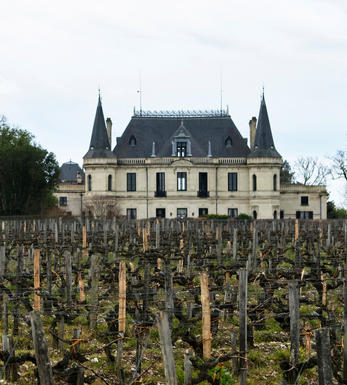 Château Palmer
Château Palmer is a leading wine estate in Margaux. Within its appellation, Palmer is certainly the closest rival to their first growth neighbour, Ch. Margaux. Although officially ranked a third growth, at their best the wines of Ch. Palmer are among the greatest anywhere in Bordeaux.
The estate dates to the 17th century, though it was not until 1814 that Englishman Charles Palmer took ownership and gave it his name. In 1938, the estate was bought by four Bordeaux négociant families, two of whom – the Sichel and Mähler-Besse families – own the property today. Since 2004, the estate has been led by the charismatic agronomist and oenologist Thomas Duroux, who had lately returned from a stint making wine at Ornellaia, in Tuscany. He undertook major renovations including a complete modernisation of the grape reception area, the vat rooms and barrel cellar. In the vineyards, the technical team began experimenting with biodynamic farming and today Palmer is among the leading biodynamic vineyards in Bordeaux. In addition to the Grand Vin, the Ch. Palmer portfolio also includes a cuvée called Alter Ego. Introduced in 1998, Alter Ego is produced from grapes grown on dedicated plots and with a different blend from that of the Grand Vin. As such, Ch. Palmer regard it not as a second wine, but very much as a distinctive cuvée in its own right.
The estate lies just outside the village of Margaux, its 66 hectares of vines planted on a plateau of gravel, sand and clay soils overlooking the Gironde estuary. Plantings include equal parts of Merlot and Cabernet Sauvignon at 47% each, along with 6% Petit Verdot. Although the average age of the vines is fairly typical of the region at about 40 years, some of the vines are over 70 years old. That, along with the relatively high Merlot content and the benefits of careful, well-established biodynamic practices, may account for both the richness and complexity of the wines.
Fermentation takes place in conical, stainless steel vats in varying sizes, to permit each variety and parcel to be fermented separately for subsequent selection and blending. The Grand Vin is aged for 20-22 months in barrel, of which less than 50% is new. Thanks to the health and consistency of their biodynamically produced fruit, Palmer have been able, over the past few years, to begin safely reducing the amount of sulphur added throughout the process, with the aim of producing wines with more freshness and purity of flavour. For Alter Ego, less new wood is used, and ageing time is slightly reduced with a view to producing a wine they describe as "distinguished by its freshness of fruit, crisp intensity and richness from the moment out of barrel".
Between 2008 and 2013, Ch. Palmer made the transition to 100% biodynamic farming. In addition to its vineyards, the estate is home to a diversity of complementary plants and grazing animals.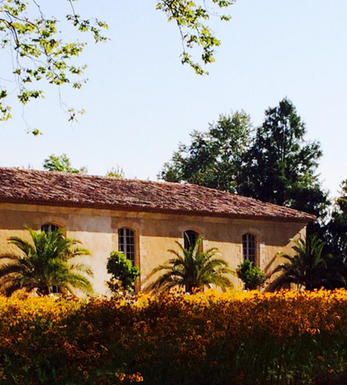 Margaux
If Pauillac can be seen as the bastion of 'traditional' Red Bordeaux, then Margaux represents its other facet in producing wines that are among Bordeaux's most sensual and alluring. It is the largest commune in the Médoc, encompassing the communes of Cantenac, Soussans, Arsac and Labaude, in addition to Margaux itself. Located in the centre of the Haut-Médoc, Margaux is the closest of the important communes to the city of Bordeaux.
The soils in Margaux are the lightest and most gravelly of the Médoc, with some also containing a high percentage of sand. Vineyards located in Cantenac and Margaux make up the core of the appelation with the best vineyard sites being located on well-drained slopes, whose lighter soils give Margaux its deft touch and silky perfumes. Further away from the water, there is a greater clay content and the wines are less dramatically perfumed.
Margaux is the most diffuse of all the Médoc appelations with a reputation for scaling the heights with irreproachable wines such as Ch. Margaux and Ch. Palmer, but also plumbing the depths, with too many other châteaux not fulfilling their potential. There has been an upward shift in recent years, but the appellation cannot yet boast the reliability of St Julien. However, the finest Margaux are exquisitely perfumed and models of refinement and subtlety which have few parallels in Bordeaux.
Recommended Châteaux: Ch. Margaux, Ch. Palmer, Ch. Brane-Cantenac, Ch. Rauzan-Ségla , Ch. Dufort-Vivens, Ch. Ferrière, Ch. du Tertre, Ch. Giscours, Ch. d'Angludet.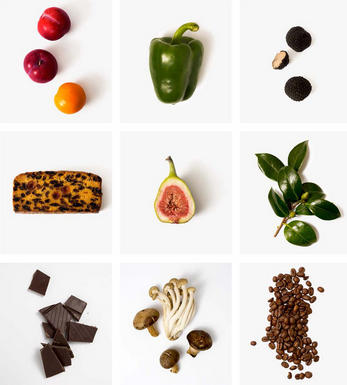 Merlot
The most widely planted grape in Bordeaux and a grape that has been on a relentless expansion drive throughout the world in the last decade. Merlot is adaptable to most soils and is relatively simple to cultivate. It is a vigorous naturally high yielding grape that requires savage pruning - over-cropped Merlot-based wines are dilute and bland. It is also vital to pick at optimum ripeness as Merlot can quickly lose its varietal characteristics if harvested overripe.
In St.Emilion and Pomerol it withstands the moist clay rich soils far better than Cabernet grapes, and at it best produces opulently rich, plummy clarets with succulent fruitcake-like nuances. Le Pin, Pétrus and Clinet are examples of hedonistically rich Merlot wines at their very best. It also plays a key supporting role in filling out the middle palate of the Cabernet-dominated wines of the Médoc and Graves.
Merlot is now grown in virtually all wine growing countries and is particularly successful in California, Chile and Northern Italy.