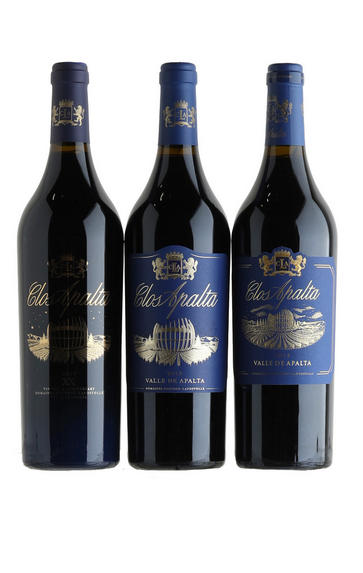 Clos Apalta, Three-Bottle Mixed Case
Prices start from £432.50 per three- bottle assortment case (225cl).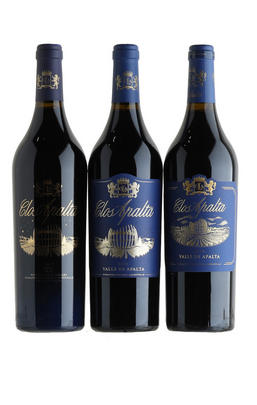 About this WINE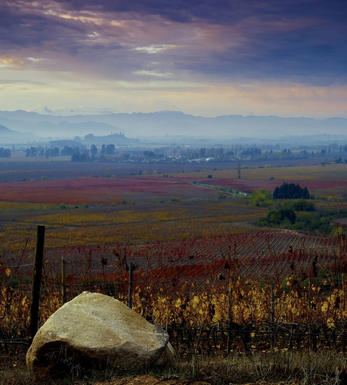 Clos Apalta
Clos Apalta is a wine estate in the Apalta Valley, a sub-region of Colchagua, Chile. It was founded in 1994 by the Bournet Lapostolle family; their first vintage was 1997. Charles-Henri de Bournet Marnier Lapostolle has led the property as CEO since 2013. Michel Rolland has been the winemaking consultant here since the beginning.
The 60-hectare vineyard is laid out in an amphitheatre, largely facing southeast. There are a lot of old vines here, with an average age of 80 years old. The oldest vines date back to 1915-1920. The vineyard has been certified organic since 2009.
The wines here are red Bordeaux blends. Carménère is the signature grape variety here, along with Merlot, Cabernet Sauvignon, and Petit Verdot. There are two wines produced: Clos Apalta and a second wine called Le Petit Clos.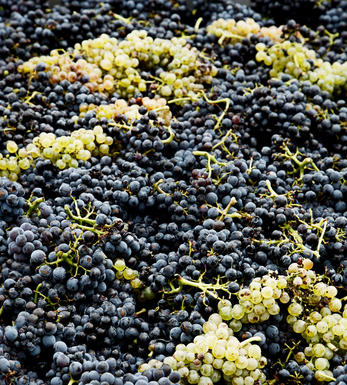 Cab.Sauvignon & Carmenère
Carménère is considered as an ideal blending partner with Cabernet Sauvignon, as well as with other Bordeaux varieties (Merlot and Cab. Franc)

Carmenère
Chile is the bastion of the Carmenère grape today but during the early19th century it was one of the most widely cultivated grape varieties in the Médoc and Graves regions of Bordeaux where it dominated as blending partner of Cabernet Franc. However its susceptibility to the twin evils of phylloxera and oidium led to growers uprooting it in the 1860s and replacing it with better yielding grape varieties such as Merlot.

It was first introduced in Chile (where it is also known as Grand Vidure) in the 19th-Century where it thrived on the country's phylloxera-free vineyards, as most of its vines are planted on native rootstock. For a long time it stayed in obscurity, as it was mixed with Merlot plantings in the vineyards but now is being identified, vinified and labelled separately.

In Chile it is typically blended with Cabernet Sauvignon and Merlot, imparting succulent and luxurious fuitness. Many of the country's flagship wines incorporate judicious proportions of Carmenère in blends; Almaviva, Neyen, Sena. It is increasingly being bottled as a single varietal wine. Carmen and De Martino were two of the first wineries to champion the grape as the signature varietal of Chile.

Carmenère wines are deeply coloured and are usually well structured with smooth, well-rounded tannins, and ripe berry fruit flavours. Cooler climate regions, like the coastal Limari in Chile, produce an earthy, leaner, more elegant style with crunch red fruit and green pepper flavours. Warmer climates, like in Maipo, give concentrated, heady wines, inky-coloured and with opulent notes of dark chocolate, soy sauce and black pepper.

Cabernet Sauvignon
It is the most famous red wine grape in the world and one of the most widely planted.
It is adaptable to a wide range of soils, although it performs particularly well on well-drained, low-fertile soils. It has small, dusty, black-blue berries with thick skins that produce deeply coloured, full-bodied wines with notable tannins. Its spiritual home is the Médoc and Graves regions of Bordeaux where it thrives on the well-drained gravel-rich soils producing tannic wines with piercing blackcurrant fruits that develop complex cedarwood and cigar box nuances when fully mature.