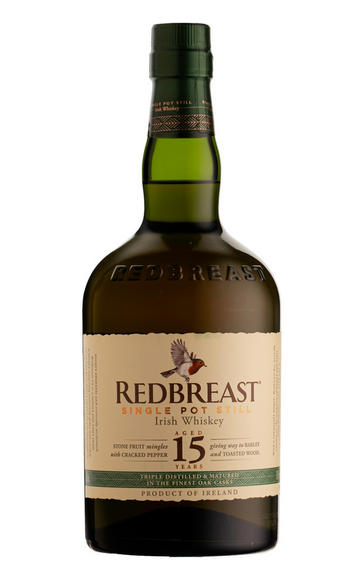 Redbreast, 15-Year-Old, Single Pot Still Whiskey, Ireland (46%)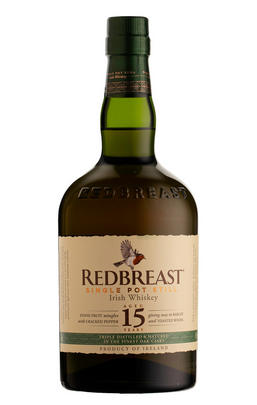 About this SPIRIT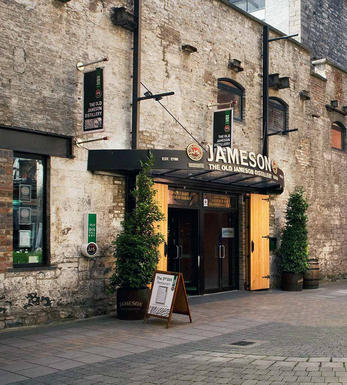 Jameson
John Jameson's Dublin Distillery was founded in 1780. His family motto and guiding philosophy was Sine Metu, meaning Without Fear, which appears today on every bottle of Jameson Irish Whiskey. He set new standards in whiskey distilling by investing in the latest manufacturing processes. When he discovered that certain strains of barley made a superior whiskey, he persuaded local farmers to grow them by providing seed grain every spring.

In 1858, a blight destroyed France's vineyards and consequently supplies of brandy dried up. Traditional brandy drinkers switched to Irish whiskey and Jameson sales soared. Before Prohibition in 1919, Jameson was one of the best selling whiskeys in America. But after Prohibition, exports of Jameson to the USA ground to a halt. Up until 1922, Jameson was the most popular whiskey in the British Empire. But after Irish Independence, English tariff barriers priced it out of the market. Without overseas demand, all 400 Irish whiskey brands fell into decline.

By 1966, only four whiskey distilling companies were left in the Republic of Ireland. John Jameson & Sons was one of them. Eventually the four joined forces and formed Irish Distillers. In 1975, Irish Distillers opened a new state of the art whiskey distillery in Midleton Co. Cork. Jameson Whiskey was then distilled outside of Dublin for the first time in 200 years.