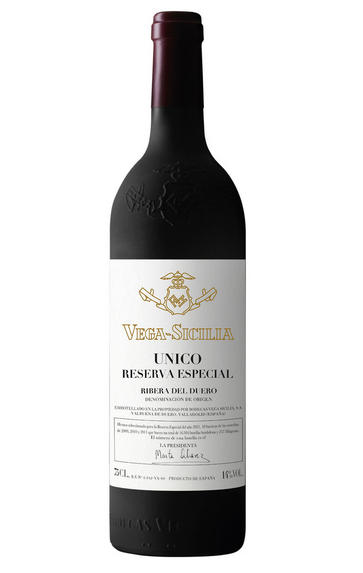 2022 Único Reserva Especial (2008, 2010, 2011), Vega Sicilia, Ribera del Duero, Spain
Prices start from £1,200.00 per case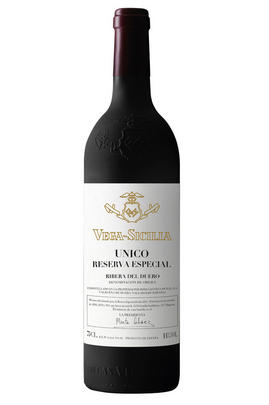 Critics reviews
The NV Único Reserva Especial 2022 Release is a blend of wines from 2008, 2010 and 2011, mostly Tinto Fino with some Cabernet Sauvignon mixing lots from the Único wines from those years. In the past, the blend was older vintages, but now it's wines that are around the same age as the Único.
It has the complexity of mixing terroirs, vintages and grapes with parameters very similar to Único, 14.5% alcohol and good balance with a pH of 3.83 and 5.4 grams of acidity (measured in tartaric acid per liter). In the blend, they look for keeping the style of past blends, combining the more aged notes of the older wines and the freshness of the younger ones.
I was very pleasantly surprised by the performance of this Reserva Especial, which seems to be going back to the character of the blends from yesteryear, with more finesse, elegance and nuance. This is perfumed, elegant, harmonious and balanced. It has very fine, already polished tannins and integrated acidity. 2008 and 2010 are cooler years, and they seem to give the blend this freshness and elegance.
It has all the components, and especially the balance between all of them, to age nicely in bottle. 16,961 bottles and 201 magnums were filled in June 2018.
Drink 2023 - 2040
Luis Gutiérrez, Wine Advocate (December 2021)
Sweet-berry, walnut, licorice and violet aromas that follow through to a full body with round, chewy tannins that are polished and beautiful. Notes of iron, too. The tannins are broad and mouth filling, giving a caressing and exciting texture on the palate. If you give this a year to two to soften, it will deliver even greater richness and flavor. A blend of 2008, 2010 and 2011.
Great after 2023
James Suckling, JamesSuckling.com (December 2021)
The Unico Reserva Seleccion Especial has become a cult, and no wonder. As Pablo Alvarez says: 'It's the most Vega Sicilia of them all.' The 2022 release, a blend of the complexity of 2008, the structure of 2010 and the freshness of 2011 is far more than the sum of its parts. Floral with red apples and roses on the nose. In the mouth a firm grip, juicy, textured, a wine that is comfortably settled into itself. Not a very technical tasting note perhaps, but accurate: thoroughly enjoyable.
Drink 2021 - 2032
Sarah Jane Evans MW, Decanter.com (July 2021)
Vega's Reserva Especial is surely the only world-class unfortified red that's a blend of vintages - 2008, 2010 and 2011 in this instance. Made from Tinto Fino and 5% Cabernet Sauvignon, it's the result of long and harmonious slumber in large wooden foudres after previous ageing in smaller barrels. Structured, complex and elegant, with hints of tobacco leaf and balsam, a sprinkling of sweet baking spices, focused acidity and palate-caressing tannins. Perfection.
Drink 2021 - 2035
Tim Atkin MW, timatkin.com (Dec 2021) Read more
About this WINE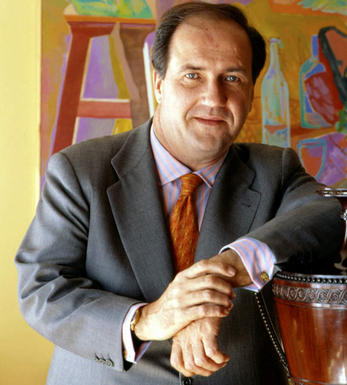 Vega Sicilia
Vega Sicilia, Spain's "first growth" and most prestigious wine estate, is located in Ribera del Duero. It was founded in 1864 by Don Eloy Lecanda y Chaves, who arrived from Bordeaux with cuttings of local grapes (Cabernet Sauvignon, Merlot and Malbec) and planted them, together with Spain's signature grape Tinto Fino (aka Tempranillo) in the arid Ribera soils.

The winery begun building its formidable reputation after 1903 under the ownership of Antonio Herrero, winning a number of awards at home and overseas. The estate changed hands several more times before its acquisition by the current owners, the Álvarez family, in 1982.

The estate's success is founded on its meticulous approach. In the vineyard it applies low yields, aided by green harvesting and painstaking selection at harvest. In the winery, wines are aged in any number of receptacles – using French and American, new and old oak, small barrels or huge vats – to engender further complexity. Despite prolonged barrel ageing, the fruit is never dried out or overly oaky – compelling evidence of the superb quality of its raw materials.

The Vega Sicilia range includes three cuvées: Único (literally translating as "unique") is the flagship, followed by Único Reserva Especial (a multi-vintage blend) and their "entry-level" offering Valbuena 5° (an expression of Tinto Fino aged for five years, hence the "5°"). The top two wines are a blend of Tinto Fino with a small percentage of Cabernet Sauvignon and/or Merlot, depending on the vintage. They are both aged for approximately 10 years prior to release, normally spending six of those in barrel and three in bottle.

This illustrious property laid the founding stone for Ribera del Duero, which is now acknowledged to be one of the best wine regions in Spain.

Vega Sicilia has now built up a portfolio which includes Bodegas Alion (providing a more modern expression of Ribera del Duero), Bodegas Pintia (in the emerging region Toro), Macán (a partnership with Benjamin de Rothschild) and the Hungarian Tokaji estate, Oremus.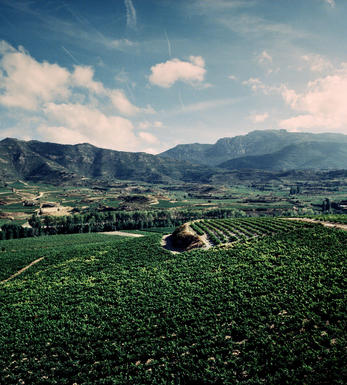 Ribera del Duero
In the last 30 years, Ribera del Duero has emerged from almost nowhere to challenge Rioja for the crown of Spain's greatest wine region. Once known only as the home of Vega Sicilia it now boasts numerous bodegas of outstanding quality like Cillar de Silos, Alión and Hacienda Monasterio. Ribera del Duero was granted its DO status in 1982, at a time when only nine bodegas were operating there, yet today it has over 200 wineries and more than 20,000 hectares of vines. Most of Ribera del Duero's production is red, with only a modest quantity of rosado produced. No white wines are allowed under the DO.
Ribera del Duero owes its success to a combination of factors: firstly, its terroir of schistous sub-soil bears remarkable similarity to other famous winemaking regions such as the Douro and Priorat. Secondly, its microclimate, with its high altitude, hot days and cool nights (a phenomenon known as "diurnal variation"), ensures ripeness while preserving the vivacity of the fruit, aromatic flavours and refreshing acidity.
Thirdly, it has been blessed with an exceptional native grape, Tempranillo (also known as Tinto del País or Tinto Fino). This yields superb, complex red wines that are delicious when young but which also have the capacity to age into magnificent Gran Reservas. Finally, the immense influence of its winemakers has been key – historically, of course, Vega Sicilia, but more recently Peter Sisseck (Hacienda Monasterio) and the indefatigable Aragón family of Cillar de Silos.
The same DO rules govern Ribera's barrel-aged styles as for Rioja: Crianzas are aged for two years before release with at least a year in oak barrels; Reservas must be three years old with at least a year spent in oak; and, finally, Gran Reservas must be five years old before going on sale, with two years spent in barrel. The young (joven) unoaked red wines, called Roble, tend to boast a moreish, vibrant, bramble fruit while the best oak-aged styles of Crianza, Reserva and Gran Reserva show intense, generous fruit, overlaid with notes of vanilla and sweet spice, and wrapped up in polished, elegant tannins.
Recommended producers: Vega Sicilia (including Alión), Cillar de Silos, Hacienda Monasterio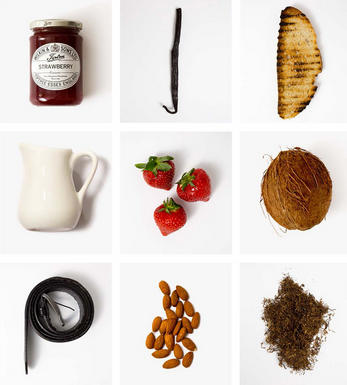 Tempranillo/Tinto Fino
A high quality red wine grape that is grown all over Spain except in the hot South - it is known as Tinto Fino in Ribera del Duero, Cencibel in La Mancha and Valdepenas and Ull de Llebre in Catalonia. Its spiritual home is in Rioja and Navarra where it constitutes around 70% of most red blends.
Tempranillo-based wines tend to have a spicy, herbal, tobacco-like character accompanied by ripe strawberry and red cherry fruits. It produces fresh, vibrantly fruit driven "jovenes" meant for drinking young. However Tempranillo really comes into its own when oak aged, as with the top Riojas where its flavours seem to harmonise perfectly with both French and American oak, producing rich, powerful and concentrated wines which can be extraordinarily long-lived.
In Ribera del Duero it generally sees less oak - the exception being Vega Sicilia where it is blended with Cabernet Sauvignon and Merlot and then aged for an astonishing 7 years in oak and is unquestionably one of the world`s greatest wines.