About this SPIRIT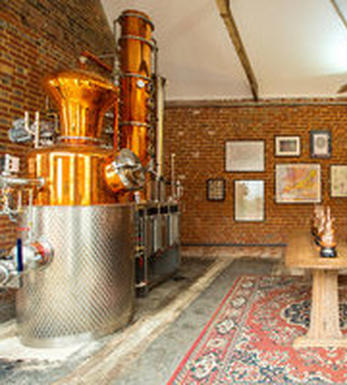 Greensand Ridge
Greensand Ridge produces Gin, Fruit Brandies, Rums and Whiskies, using sustainable practices and turning surplus produce from local growers into fine spirits.
They aim to have the smallest possible environmental footprint using 100% renewable power and aiming to be waste, chemical and plastic free in the distillery, with sophisticated heat recovery, closed loop cooling, and all organic waste making gas for the grid.
One of the unique things about Greensand Ridge is that they also aim to have a positive impact on the environment by working with local farmers and food distributors to take surplus produce only, to turn into the highest quality spirits. Supermarket reject Apples and Apricots become brandies, past sell-by-date Molasses becomes Rum, wheat pancake trimmings become whiskey.
Their mission is to change the perception of what makes a world class luxury product. By making their award winning spirits from surplus produce they demonstrate that as well as demanding the rare and the scarce, we can celebrate the refashioning of the abundant and the discarded.