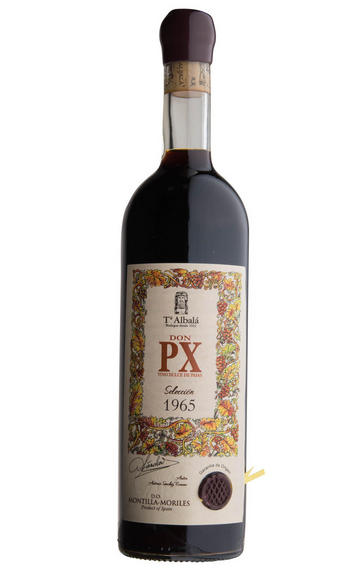 1931 Bodega Toro Albalá, Don PX, Convento Selección, Montilla-Moriles, Spain
Prices start from £1,940.00 per case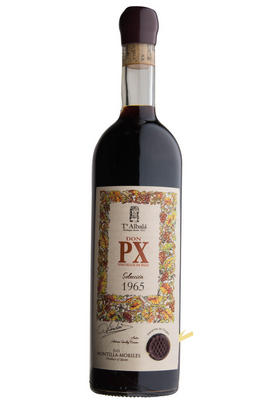 Critics reviews
If someone told you they kept a wine for 84 years in barrel before bottling, you'd think they are nuts, right? Well, that's what the folks at Toro Albal in Aguilar de la Frontera - in the province of Cordoba, part of the Montilla Moriles appellation - did with their 1931 Don PX Convento Seleccin. This is part of what they call 'vinos olvidados,' which means 'forgotten wines.' The border is amber, with green tints that denote very old age. Such old age provides an array of unusual aromas and flavors, including iodine and salt that compensate the sweetness (403 grams) and even the alcohol (18%). It's terribly balsamic, with notes of dry herbs and spices, cigar ash, carob beans (algarrobas), incense and noble woods. The palate is very, very sweet and concentrated, unctuous, dense, with a chewy texture. This goes beyond a glass of wine, a drop of it is like having a piece of cake. I don't think this reaches the complexity and depth of the 1946, which remains the benchmark for these old sweet PX, but it's truly terrific! 9,650 bottles were filled in June 2015.
Luis Gutirrez - 28/04/2016
About this WINE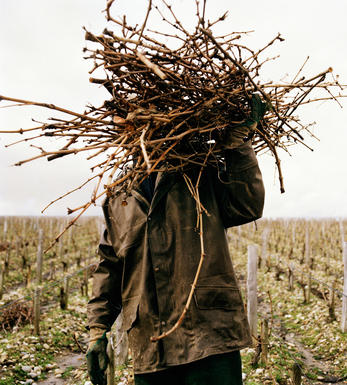 Bodegas Toro Albala
Toro Albalá from the eastern Spain appellation of Montilla-Moriles keeps releasing small lots of very old vintage-dated sweet Pedro Ximénez as well as characterful dry, old, vintage-dated Amontillados of mindboggling quality. Toro Albalá is among the best producer of Pedro Ximenez in the world today with the finest vineyard holdings in Montilla and the oldest stocks. Toro Albalá was a pioneering Montilla producer to introduce bottled, dessert-styled Pedro Ximénez (in 1970) and remains the world's only specialist in 100% vintage Pedro Ximenez.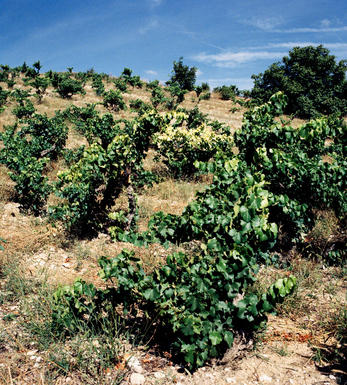 Toro
The wine region of Toro is a predominantly red-wine appellation in Castilla y León in north-western Spain. Toro is situated in the province of Zamora, west of the Rueda and Ribera del Duero wine appellations, and in the Spanish Duero river valley near the Portuguese border.

The Toro appellation covers approximately 5,600 hectares of vineyards at an altitude of 600 to 750 metres above sea level. The region produces red wine across the spectrum from Joven to Gran Reserva, but all grades must be made from at least 75 percent Tinta de Toro (the local name for a clone of the Tempranillo red grape). The best reds tend to contain 100 percent Tinta de Toro and are robust, concentrated and well-structured.

Cabernet Sauvignon is also planted in the region, but not permitted for its DO wines. White wines constitute only a small proportion of Toro production and are made from Malvasía and Verdejo.


Toro made its breakthrough when some of the greatest names in the Spanish winemaking scene showed their trust in the region's potential, and moved on to establish their own estates there. These included Vega Sicilia's Álvarez family, Rioja's Marqués de Riscal and Mariano García (the former Vega Sicilia winemaker) with its new Toro winery Mauro-dos.

Jacques and François Lurton of Bordeaux also launched a winery (El Albar) in Toro, where they're making wine both alone and in partnership with renowned oenologist Michel Rolland (at his Campo Elíseo). In Valdefinjas, Rioja's Eguren family of Bodegas Sierra Cantabria has Numanthia-Termes, which makes Termanthia and Numanthia, two of the most well-known wines in the region today.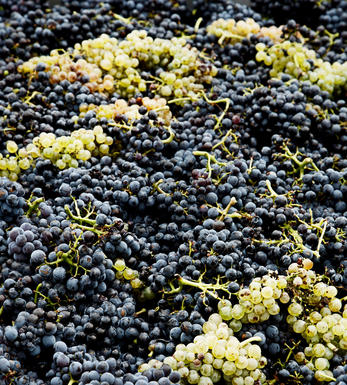 Pedro Ximénez
Pedro Ximénez, often abbreviated as PX, is a white grape variety primarily grown in southern Spain, particularly in Andalusia and Montilla-Moriles. It is one of the most important grape varieties for producing sweet, fortified wines known for their intense sweetness and concentrated flavours.
The grapes are highly prized for their ability to produce sweet wines with exceptionally high sugar content. They are typically sun-dried after harvest, a process known as "asoleo" or "soleo," which concentrates the sugars and intensifies the flavours. Afterwards, they are pressed to extract a thick, sweet juice fermented and later fortified with grape spirit to create the famous Pedro Ximénez sweet wines.
The wines are renowned for their unique flavour profile, rich notes of raisins, dried figs, dates, caramel, toffee, and a distinct syrupy texture. They often display a dark mahogany colour and possess an incredible sweetness that makes them ideal as dessert wines or for pairing with chocolates and other sweet treats.
PX wines are often aged using the solera system, a fractional blending method that involves mixing older and younger wines to achieve consistent quality over time. Some of the wines are aged for decades, and their complexity and depth continue to evolve.