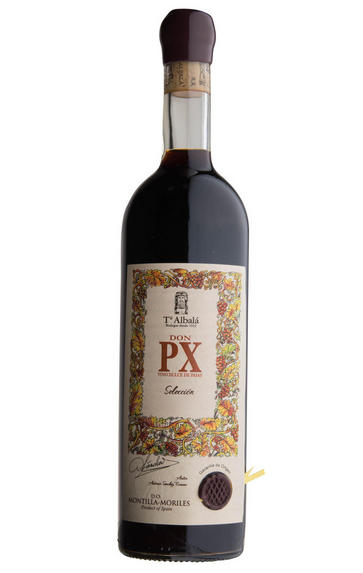 1946 Bodega Toro Albalá, Don PX, Convento Selección, Montilla-Moriles, Spain
Prices start from £220.00 per case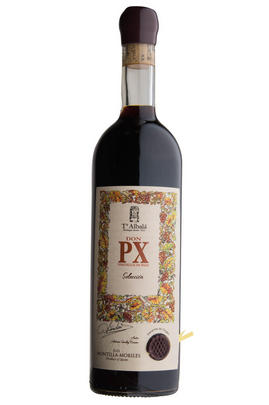 Critics reviews
The 1946 Don PX Convento Seleccion produced with Pedro Ximenez grapes dehydrated under the sun at the time of the Second World War, was only bottled in September 2011. This is an extreme wine, my first descriptor was ultra-mega-super concentrated. It is unbelievably powerful, both in the nose and the palate, full of umami, with sweet cinnamon, Christmas cake, camphor, petrol, lemongrass, Belgian chocolate and butter. Incredibly complex and rich, sweet, balanced and smooth in the palate, it is both very sweet and somehow salty, and with time it develops a black olive note. It combines the texture of the 1962 and the elegance of the 1949. It is as decadent as it gets. 825 bottles were produced. This wine will survive all of us. These wines are kept for generations and offered in very small quantities, but its amazing that you can still buy and drink something so old, and Im even tempted to say that it might represent good value for what it is. A real tour de force sweet wine. Drink it if you ever have the privilege to do so from 2013-2060.
Luis Gutiérrez, Wine Advocate (Aug 2013)
About this WINE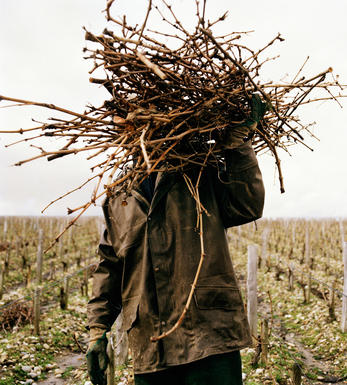 Bodegas Toro Albala
Toro Albalá from the eastern Spain appellation of Montilla-Moriles keeps releasing small lots of very old vintage-dated sweet Pedro Ximénez as well as characterful dry, old, vintage-dated Amontillados of mindboggling quality. Toro Albalá is among the best producer of Pedro Ximenez in the world today with the finest vineyard holdings in Montilla and the oldest stocks. Toro Albalá was a pioneering Montilla producer to introduce bottled, dessert-styled Pedro Ximénez (in 1970) and remains the world's only specialist in 100% vintage Pedro Ximenez.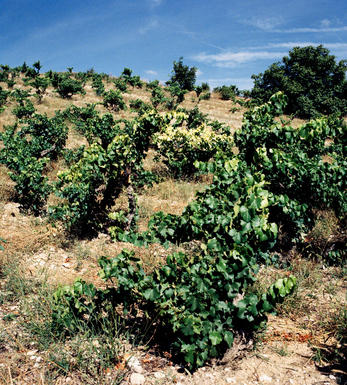 Toro
The wine region of Toro is a predominantly red-wine appellation in Castilla y León in north-western Spain. Toro is situated in the province of Zamora, west of the Rueda and Ribera del Duero wine appellations, and in the Spanish Duero river valley near the Portuguese border.

The Toro appellation covers approximately 5,600 hectares of vineyards at an altitude of 600 to 750 metres above sea level. The region produces red wine across the spectrum from Joven to Gran Reserva, but all grades must be made from at least 75 percent Tinta de Toro (the local name for a clone of the Tempranillo red grape). The best reds tend to contain 100 percent Tinta de Toro and are robust, concentrated and well-structured.

Cabernet Sauvignon is also planted in the region, but not permitted for its DO wines. White wines constitute only a small proportion of Toro production and are made from Malvasía and Verdejo.


Toro made its breakthrough when some of the greatest names in the Spanish winemaking scene showed their trust in the region's potential, and moved on to establish their own estates there. These included Vega Sicilia's Álvarez family, Rioja's Marqués de Riscal and Mariano García (the former Vega Sicilia winemaker) with its new Toro winery Mauro-dos.

Jacques and François Lurton of Bordeaux also launched a winery (El Albar) in Toro, where they're making wine both alone and in partnership with renowned oenologist Michel Rolland (at his Campo Elíseo). In Valdefinjas, Rioja's Eguren family of Bodegas Sierra Cantabria has Numanthia-Termes, which makes Termanthia and Numanthia, two of the most well-known wines in the region today.