About this WINE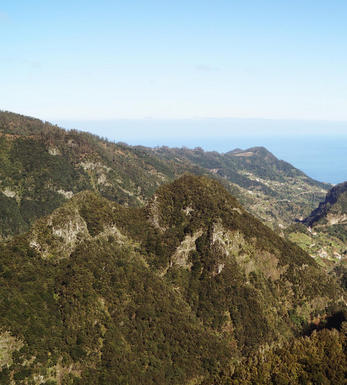 Madeira Wine Company
The Madeira Wine Company (MWC) is owned and managed by the Blandy family of Madeira, an institution which in 2011 celebrated its bicentenary.

Within the MWC brands, Blandy's, Rutherford & Miles, Cossart & Gordon and Leacock`s have all been synonymous with quality Madeira wine.

The Blandys are unique in being the only family of all the original founders of the Madeira wine trade to still own and manage their own wine company and the family has played a leading role in the development of Madeira wine throughout its long history.

In 2000 the MWC led the way with the introduction of a high quality but affordable Madeira of a single year (known as "Colheita" in Portuguese); "Blandy's Malmsey 1994 Harvest". This was the first dated Madeira ever launched other than the very expensive and rare Vintage Madeiras. Since then many other Madeira producers have again followed the MWC lead by introducing younger dated wines, thus creating an important new category of premium Madeira.

In July 2002, Blandy's MWC again launched a completely new style of Madeira with a radical presentation, "Blandy's Alvada". The wine is different to anything that has been produced before as it combines 2 noble grape varieties, Malmsey and Bual to arrive at a superbly balanced wine that combines the rich flavours of the Malmsey with the more complex and drier structure of the Bual.

The company is again leading the way in the re-establishment of Madeira as one of the world's great wines.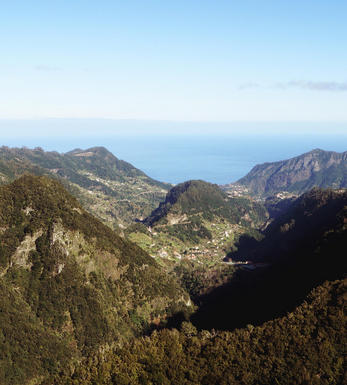 Malvasia Malmsey
Malvasia (aka Malmsey) is a white grape variety and a corresponding style of Madeira wine, one of the four recognised styles of this fortified wine (the others being the dry Sercial, the medium-dry Verdelho, and the medium-sweet Bual and Terrantez.
Malvasia Malmsey is the most famous and also the richest, sweetest wine style of Madeira, with upward of four percent residual sugar. Sercial, the driest style, contains up to 1.5 percent residual sugar, Verdelho up to 2.5 percent residual sugar, and Bual and Terrantez 3.5 percent maximum, albeit balanced by sharp acidity.

A young Malmsey Madeira is light-golden in colour, smooth and luscious on the palate, with deep-set chocolate flavours, and a hint of tropical, mango or nectarine notes.

An old Malmsey (ie 30 years) is just a little lighter in colour than a Bual. The palate typically delivers toffee nuts and marmalade sweetness. Old Malmseys resemble Tawny Ports, often showing even more lush character and concentration, depending on cask-ageing.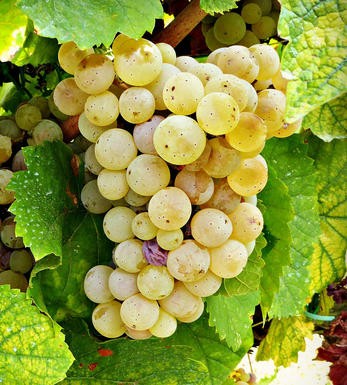 Malvasia (Malmsey)
Malvasia is a catch-all for a family of ancient Mediterranean grapes known as Malvasia, Malvoisie or Malmsey; their origins lie in Asia Minor and their relevance in decline.

Malvasia is responsible for producing a range of wines styles and colours; red and white, dry, sweet and sparkling. Perhaps better known for its ameliorative effect on Tuscan Vin Santo, providing honeyed smoky fruit intensity, while in Portugal& Madeira it reveals itself as Boal (Malvasia Fina) & Malmsey (Malvasia Candida) in the production of fortified wines.

Massimo Romeo is a source of top-class Vin Santo di Montepulciano, while Barbeito is famed for its Malmsey Madeira.