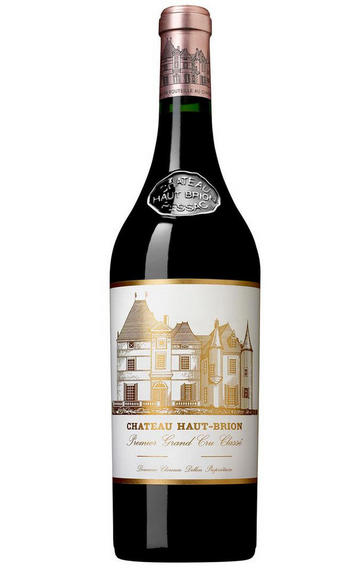 1996 Château Haut-Brion, Pessac-Léognan, Bordeaux
Prices start from £4,990.00 per case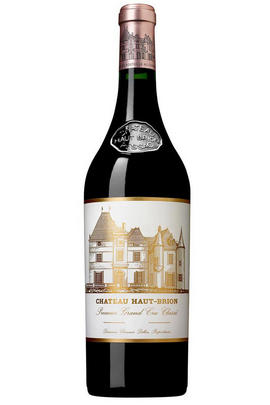 Critics reviews
While in some vintages, La Mission Haut-Brion and Haut-Brion can be close in quality, that is not the case in this vintage. The 1996 Haut-Brion, a blend of 50% Merlot, 39% Cabernet Sauvignon and 11% Cabernet Franc is clearly on a higher plane than the La Mission. 
There is something much more expansive and complete on the nose: greater depth of fruit, more harmonious with scents of underbrush, tar, and black olive, and this bottle is perhaps less "feral" than I have noticed on previous examples. The palate is very well balanced with dark cherries, sous-bois and cedar. 
This is one vintage where I think the Cabernet Franc plays an important role and lends more complexity. This is a 1996 that has retained and built upon beguiling fleshiness, and it will continue to evolve with style and panache.
Drink 2016 - 2050
Neil Martin, Wine Advocate (October 2016)
Jancis Robinson MW
18.5/20
50% Merlot, 11% Cabernet Franc, 39% Cabernet Sauvignon. Looks more evolved than the Bahans. Wonderfully round and developed and subtle. More subtle than La Mission, with a drier finish. Chewy end still there - and in with a fight. This does not seem to have fully unfurled yet and should make a great wine eventually. Putty and minerals. Still quite tight.
Drink 2012 - 2030
Jancis Robinson MW, jancisrobinson.com (September 2011)
As I indicated last year, Haut-Brion utilized only 60% of its production in the 1996 final blend (50% Merlot, 39% Cabernet Sauvignon, 11% Cabernet Franc). While it is undoubtedly true that the appellations of Pessac-Leognan and Graves were less successful in 1996 than the Medoc, the wines produced under the administration of Jean Delmas (i.e., Haut-Brion, La Mission-Haut-Brion, and La Tour-Haut-Brion) are brilliant in the 1996 vintage, continuing a trend that has made Haut-Brion one of the most consistent first-growths in Bordeaux (consider the superlative performances in such difficult vintages as 1993, 1992, and 1987). 
The 1996 Haut-Brion has put on weight and was even sweeter and more fragrant in November than it was earlier in the year. The wine exhibits a dark ruby colour with purple nuances. Haut-Brion's signature is most frequently its glorious perfume of tobacco, black fruits, smoke, and dried herbs, combined with sweet, supple fruit, all crammed into a concentrated wine that never has the weight or tannic power of a Medoc or the thick unctuosity of a top right bank wine. 
As I have frequently written, the one significant change to my palate over the last twenty years is that while I have always admired Haut-Brion, now I am addicted to its perfume and complexity. It is never the biggest of the first-growths, but it is usually among the most compelling wines of this elite group, with the most profound set of aromatics of any of its peers.
That being said, the 1996 should turn out to be an exquisite wine, perhaps slightly more structured and backward than the superb 1995, but very rich, with gobs of smoky, cherry, tobacco-tinged fruit, medium body, exceptional purity and equilibrium, and a long, moderately tannic finish. The tannins taste extremely sweet.
Drink 2004 - 2030
Robert M. Parker, Jr., Wine Advocate (February 1998)
About this WINE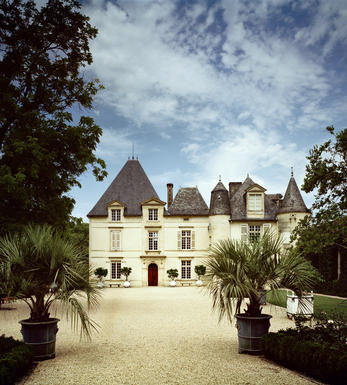 Chateau Haut-Brion
The only property from outside the Médoc to be included in the 1855 Classification, Haut-Brion's viticultural history can be traced back further than its Médoc First Growth counterparts. Samuel Pepys even mentions it in his diaries. Situated in what is now Pessac-Léognan, the property finds itself now in the suburbs of the ever-encroaching city of Bordeaux.

After falling into a state of disrepair the estate was purchased in 1935 by Clarence Dillon, an American financier, since when it has enjoyed a steady and continual resurgence to a position of pre-eminence. Dillon's great-grandson, Prince Robert of Luxembourg, now runs the estate, but a key influence in the reputation which Haut-Brion enjoys today is the Delmas family. George Delmas was manager and wine-maker until 1960, when his son Jean-Bernard took over. Jean- Bernard was a visionary figure, responsible for a number of important innovations, and on his retirement in 2003 his son Jean-Philippe took over as Directeur Générale.

The vineyard is planted to 40% Cabernet Sauvignon, 37% Merlot and 18% Cabernet Franc. A stunning white wine is also made, from a part of the vineyard which is 63% Semillon and 37% Sauvignon Blanc. Production is smaller than at the other First Growth Wines, totalling about 20,000 cases, shared between the Grand Vin and a second wine, formerly called Bahans-Haut-Brion but changed in 2007 to Clarence de Haut-Brion in recognition of Clarence Dillon. Production of Haut Brion Blanc is minute, less than 800 cases in most years.

Beginning with the 2009 vintage a new white wine was introduced in the place of Clarence: La Clarté de Haut-Brion, the offspring of Domaine Clarence Dillon's two prestigious white wines: Château Haut-Brion Blanc and Château La Mission Haut-Brion Blanc.

Fermentation of the red wines takes place in stainless steel vats, after which the wine will spend 22 months, sometimes more, in new oak barrels before being bottled unfiltered. For the white wine fermentation takes place in new oak barrels, after which the wine spends a further year to 15 months on its lees in barrel before bottling. The white wine is truly sensational, equivalent in class to a top-flight White Burgundy Grand Cru, but its scarcity means that it is rarely seen.

The red wine is no less extraordinary; at its best it displays text-book Graves characteristics of cigar-box, curranty fruit, earth, smoky spice and cassis. The high Merlot content, compared to the Médoc First Growths, gives it a voluptuous edge, but does not in any way detract from its ability to age.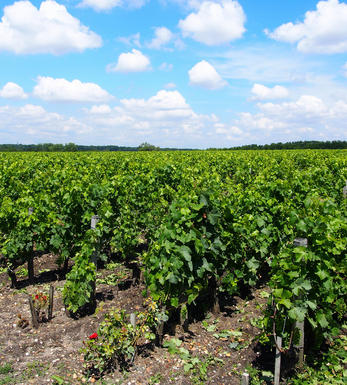 Pessac-Leognan
In 1986 a new communal district was created within Graves, in Bordeaux, based on the districts of Pessac and Léognan, the first of which lies within the suburbs of the city. Essentially this came about through pressure from Pessac-Léognan vignerons, who wished to disassociate themselves from growers with predominately sandy soils further south in Graves.
Pessac-Léognan has the best soils of the region, very similar to those of the Médoc, although the depth of gravel is more variable, and contains all the classed growths of the region. Some of its great names, including Ch. Haut-Brion, even sit serenely and resolutely in Bordeaux's southern urban sprawl.

The climate is milder than to the north of the city and the harvest can occur up to two weeks earlier. This gives the best wines a heady, rich and almost savoury character, laced with notes of tobacco, spice and leather. Further south, the soil is sandier with more clay, and the wines are lighter, fruity and suitable for earlier drinking.
Recommended Châteaux: Ch. Haut-Brion, Ch. la Mission Haut-Brion, Ch. Pape Clément, Ch Haut-Bailly, Domaine de Chevalier, Ch. Larrivet-Haut-Brion, Ch. Carmes Haut-Brion, Ch. La Garde, Villa Bel-Air.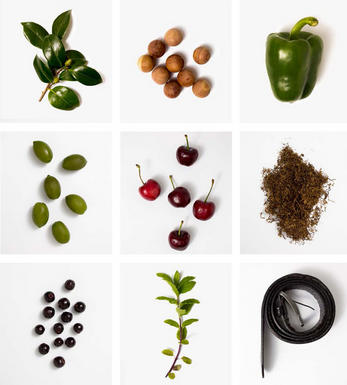 Cabernet Sauvignon Blend
Cabernet Sauvignon lends itself particularly well in blends with Merlot. This is actually the archetypal Bordeaux blend, though in different proportions in the sub-regions and sometimes topped up with Cabernet Franc, Malbec, and Petit Verdot.

In the Médoc and Graves the percentage of Cabernet Sauvignon in the blend can range from 95% (Mouton-Rothschild) to as low as 40%. It is particularly suited to the dry, warm, free- draining, gravel-rich soils and is responsible for the redolent cassis characteristics as well as the depth of colour, tannic structure and pronounced acidity of Médoc wines. However 100% Cabernet Sauvignon wines can be slightly hollow-tasting in the middle palate and Merlot with its generous, fleshy fruit flavours acts as a perfect foil by filling in this cavity.

In St-Emilion and Pomerol, the blends are Merlot dominated as Cabernet Sauvignon can struggle to ripen there - when it is included, it adds structure and body to the wine. Sassicaia is the most famous Bordeaux blend in Italy and has spawned many imitations, whereby the blend is now firmly established in the New World and particularly in California and Australia.