About this WINE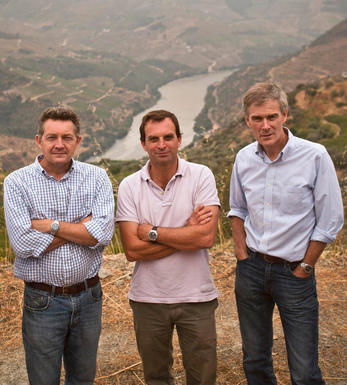 Dow
Dow's Vintage Ports are among the longest-lived, possessing impressive backbone and structure; they are also at the drier end of the scale and often show magical qualities on the nose. Much of the fruit used in declared vintage years comes from the premium vineyards at Quinta do Bomfim, which also makes a very fine wine in non-declared years under that name.

The Symington family has been involved with Dow most of the 20th century, taking full control in 1961 and building on the legacy of the preceding Silva and Dow families. Dow dates back to 1798 when Bruno da Silva, a Portuguese merchant, moved to London and began importing wine from his native country. Through Bruno da Silva, Dow became the first and only Port Company to transport its precious cargo of casks of fine Ports under its own armed protection across the Bay of Biscay during the treacherous Napoleonic wars. Over the next generations there formed a partnership with the Frederick Cosens and they were later joined by George Acheson Warre. Finally in 1877 Silva & Cosens merged with another leading Port company, Dow & Co and it was decided to adopt Dow's as the brand name.

In 1912 Andrew James Symington was invited to manage the Douro Valley vineyards of Dow and in 1961 the Symington's finally became sole owners of Dow's. Five members of the Symington family are currently engaged in the management of Dow's which is the only surviving independent Port producer in the hands of just one family amongst all the great historic Port companies. Paul, Johnny and Rupert Symington (Andrew Symington's grandsons) are the joint managing directors and together with Paul's younger brother Dominic they work towards the development of new markets and customers. Charles Symington is in control of the winemaking. Being one of the most highly regarded winemakers and tasters in the Port industry, with more than 40 vintages to his credit, Peter has passed on his knowledge to son Charles.

The reacquisition of Quinta da Senhora da Ribeira in 1998, after having to be sold in 1954 to ensure the company's survival at a time when the Port industry was in crisis, will further strengthen Dow's in declared vintage years, as this estate's top-grade fruit will be used in the blend. Along with Quinta da Senhora da Ribeira and Quinta do Bomfim the Symington family privately own Quinta do Santinho and Quinta da Cerdeira which also supply grapes for the production of Dow's Ports. These four estates together provide Dow's with one of the largest premium vineyard holdings of any Port firm.

Dow's, with Warre's, lies just beneath the top flight of Vintage Ports and consequently offers less market-driven prices; when one considers the time these wines will keep and improve over, one has to appreciate their sheer value for money.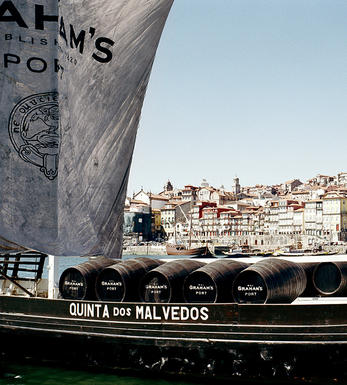 Vintage Port
Vintage Port accounts for only a small percentage of the total Port production - which includes Tawny, Ruby, Late Bottled Vintage, Single Quinta Vintage styles, among others - but is the finest, longest-lived and most expensive style that is produced. The best are as good as any wine in existence.
With the exception of legendary vineyards like Quinta do Noval Nacional and Quinta do Vesuvio, Vintage Port is made from a blend of wines from a producer's finest plots. It is aged for around 18 months in wooden casks before bottling; from then on the watch-word is patience. At least 15 years ageing – and for the top wines it will be significantly longer – is required before the tannins, spirit and fruit are fully integrated. Indeed, the finest examples can last well over 50 years.
Vintage Port is only made in exceptional years (normally around three times per decade) with considerable stylistic variation between different years and shippers. However, they all share a sweet, warming, spicy richness, power and complexity. In other good but not great vintages, many shippers produce a Single Quinta Vintage Port from their finest vineyard. These are made in the same way and have the same style as Vintage Port but tend to mature faster and are less profound. All Vintage Port throws a sediment as it matures, and thus requires decanting.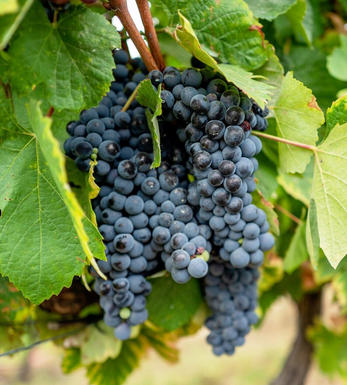 Port Blend
There are around 40 different grape varieties permitted in the production of Port - however the vast majority of Ports are produced from a blend of 5 grapes - Touriga Nacional, Touriga Francesca, Tinta Barroca, Tinta Roriz, and Tinto Cão.
Touriga Nacional produces small, dark-skinned grapes that produce opaque black wines of great extract and high tannins - it gives grip, body, and structure to the blend.
Touriga Franca has a thinner skin and consequently produces wines lighter in colour and tannins than Touriga Nacional. It contributes fruit, aroma, suppleness and roundness.
Tinta Roriz is the Portuguese name for Tempranillo and its high sugar content and low acidity contribute colour and fruit.
Tinta Barroca which is normally grown at highish altitudes and on north-facing slopes, is prized for producing wines of delicacy, finesse and with smooth, velvety fruit. It brings elegance and sweet, ripe fruit to the final blend.
Finally Tinto Cão produces fine and complex wines, though it is probably the least important of the 5 grapes as its painfully small yields have reduced plantings to almost insignificant levels.