Critics reviews
"A reserved yet elegant nose of white flower, green apple, pear and natural spice and wet stone notes introduce detailed, fresh and wonderfully intense flavors that are exceptionally clean and bright, culminating in a bone dry finish replete with superb minerality. This is not overly dense, particularly compared to the thick and opulent '03 yet the balance is near perfect and if it adds complexity during the rest of its levage, it should merit the upper end of the range. Moreover, it's sufficiently structured that it will need the better part of a decade to reach its apogee"
Burghound.com 89-92/100 pts
About this WINE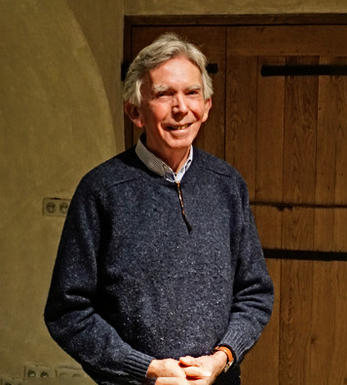 Bonneau Du Martray
I once made the mistake of asking Comte Jean-Charles le Bault de la Morinière which appealed to the French most, Liberté, Egalité or Fraternité, and got a very dusty answer since members of his family had suffered during the French Revolution. However it was as a result of the dispossession of the previous clerical owners during the Revolution that the Bonneau du Martray family were able to buy their extensive holdings at the heart of the Corton-Charlemagne appellation shortly afterwards. It has remained in the same family ever since, the current incumbent's mother having inherited it from a childless uncle. Comte Jean le Bault was in charge from 1969 to 1993, Jean-Charles taking over in January of the following year. Jean-Charles de la Morniére is an architect by training, yet he forsook his practice and returned to the family property to run what is one of the leading white wine domaines in the Côte D'Or.

The original Bonneau property covered 24 hectares though half was sold by one branch of the family and a little more has disappeared since. In Jean le Bault's time there was a significant proportion of red Corton but much of this has been grubbed up since and replanted with Chardonnay. Today the domaine covers 11.09 hectares, all in one continuous holding located on the Pernand side of the great Corton hill, of which 9.50 hectares are Corton-Charlemagne and the remainder Corton. Yields are severely restricted and in the cuverie as many as 16 different parcels of grapes are vinified separately in order for their respective "terroirs" to be reflected in the wine. The reds have hugely improved under Jean-Charles le Bault's stewardship, though the site in Le Charlemagne is clearly worthier of grand cru status for white wine rather than red.

Indeed the fame of the domaine rests on its magnificent Corton-Charlemagne, holding centre stage on the slope above the road leading from Aloxe-Corton to Pernand-Vergelesses, straddling the border between En Charlemagne and Le Charlemagne. A huge amount of research has gone into studying the soil throughout the domaine's holding, and after much reflection biodynamic principles are now being employed in the farming.

Fermentation begins in stainless steel and finishes in casks to which it is transferred 5-6 days later. They are matured in oak barrels (33% new) for 12 months and the separate cuvées are then assembled in stainless steel before being returned to cask for another 6 months prior to being bottled. Bonneau Du Martray also produces a small quantity of red Corton.

Jasper Morris MW, Burgundy Wine Director and author of the award-winning Inside Burgundy comprehensive handbook.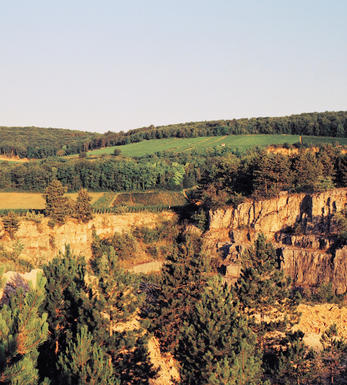 Aloxe Corton
These two Grand Cru vineyards, Corton and Corton-Charlemagne, lie astride three villages at the northern end of the Côte de Beaune: Ladoix, Aloxe-Corton and Pernand-Vergelesses. The main body of the hill of Corton faces due south, with an extended flank exposed to the east, and another facing westwards. The white wines mostly come from west and south-west expositions, along with a narrow band around the top of the hill.

The Emperor Charlemagne owned vines here in the eighth century, and legend has it that his wife insisted he planted white grapes so as not to spill red wine down his beard and clothes. Corton-Charlemagne is always white and there is also a theoretical Grand Cru appellation called, simply, Charlemagne, which is never used. Corton is almost entirely red but there are a few white wines too.

Ladoix is a rarely-seen appellation, as most wine here are sold as Côte de Beaune Villages. Aloxe-Corton is better-known, but as with Ladoix the best vineyards have been designated as Corton and Corton-Charlemagne.

There are also 25 lieux-dits that may be used on wine labels, together with Corton: Les Bressandes, Les Chaumes, Clos des Meix, Clos du Roi, Les Combes, Le Corton, Les Fiètres, Les Grèves, Les Manguettes, Les Maréchaudes, Le Meix Lallemand, Les Paulands, Les Perrières, Les Pougets (Pougeots), Les Renardes, La Vigne au Saint, Les Basses Mourottes, Les Carrières, Clos des Cortons Faiveley, Les Grandes Lolières, Le Rognet et Corton, La Toppe au Vert and Les Vergennes.

90 hectares of village Aloxe-Corton
38 hectares of Premier Cru Aloxe-Corton
118 hectares of village Ladoix
14 hectares of Premier Cru Ladoix
72 hectares of Corton-Charlemagne. The finest from En Charlemagne (Pernand) and Le Charlemagne (Aloxe)
160 hectares of Corton. The best from Clos du Roi, Bressandes, Pougets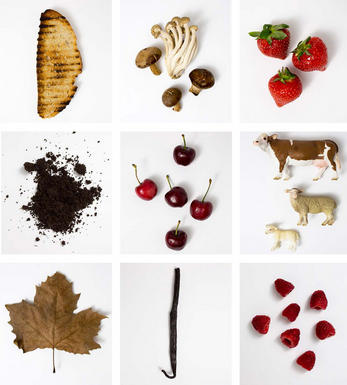 Pinot Noir
Pinot Noir is probably the most frustrating, and at times infuriating, wine grape in the world. However when it is successful, it can produce some of the most sublime wines known to man. This thin-skinned grape which grows in small, tight bunches performs well on well-drained, deepish limestone based subsoils as are found on Burgundy's Côte d'Or.

Pinot Noir is more susceptible than other varieties to over cropping - concentration and varietal character disappear rapidly if yields are excessive and yields as little as 25hl/ha are the norm for some climats of the Côte d`Or.
Because of the thinness of the skins, Pinot Noir wines are lighter in colour, body and tannins. However the best wines have grip, complexity and an intensity of fruit seldom found in wine from other grapes. Young Pinot Noir can smell almost sweet, redolent with freshly crushed raspberries, cherries and redcurrants. When mature, the best wines develop a sensuous, silky mouth feel with the fruit flavours deepening and gamey "sous-bois" nuances emerging.
The best examples are still found in Burgundy, although Pinot Noir`s key role in Champagne should not be forgotten. It is grown throughout the world with notable success in the Carneros and Russian River Valley districts of California, and the Martinborough and Central Otago regions of New Zealand.