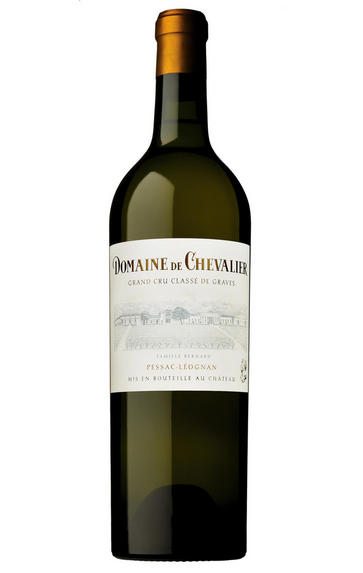 2005 Domaine de Chevalier Blanc, Pessac-Léognan, Bordeaux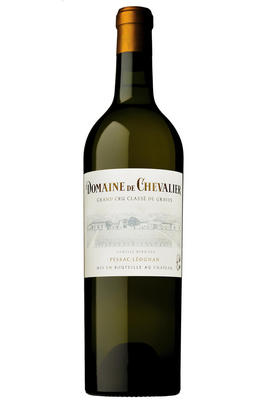 Critics reviews
Domaine de Chevaliers fabulous 2005 white offers terrific acidity, body, and texture as well as high acidity, which suggests this wine should enjoy an incredibly long life. I recently had the 1985 at a charity dinner, and it is still remarkably youthful. The 2005 may last just as long, if not longer. Hints of figs, licorice, honeysuckle, and lemon oil are accompanied by a concentrated, dry, nearly austere wine, but there is so much going on, that it should be prodigious with another decade of cellaring. It will last for 30-40+ years.
Robert M. Parker, Jr. - 30/04/2008
Domaine de Chevalier's fabulous 2005 white offers terrific acidity, body, and texture as well as high acidity, which suggests this wine should enjoy an incredibly long life. I recently had the 1985 at a charity dinner, and it is still remarkably youthful. The 2005 may last just as long, if not longer. Hints of figs, licorice, honeysuckle, and lemon oil are accompanied by a concentrated, dry, nearly austere wine, but there is so much going on, that it should be prodigious with another decade of cellaring. It will last for 30-40+ years.
Robert Parker - Wine Advocate - 30-Apr-2008
About this WINE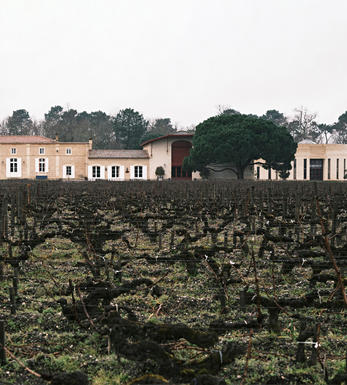 Domaine de Chevalier
Domaine de Chevalier is one of the few Graves estates to produce both first class reds and whites. The property was purchased by the Ricard family in 1865 and remained in their hands until it was bought by the Bernard distilling company in 1983. Domaine De Chevalier has 35 hectares of vines and red wine accounts for 80% of the production. Made from a blend of 55% Cabernet Sauvignon, 40% Merlot, and 5% Cabernet Franc, the wine is fermented in temperature-controlled, stainless steel vats and then matured in oak barriques (50% new) for 18 months.

Domaine de Chevalier is fortunate to have such a fine team to run its affairs. Olivier, whose family business owns the estate, is the outgoing but canny administrator whilst Rémi Edange is hands-on, knowing every vine and every barrel. Whilst their white wines have always been amongst the very finest, the reds were simpler affairs. But from the 1995 vintage onwards greater flair and concentration was in evidence. The quality curve is now further accentuated by the team's bold move to appoint Stéphane Derenoncourt, of La Mondotte fame, as consultant winemaker. Domaine De Chevalier is classified as a Graves Cru Classé.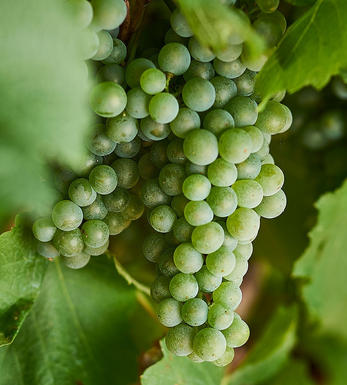 Sauv.Blanc & Sémillon
The blend used for White Graves and Sauternes and rarely encountered outside France. In the great dry whites of Graves, Sauvignon Blanc tends to predominate in the blend, although properties such as Smith Haut Lafite use 100% Sauvignon Blanc while others such as Laville Haut Brion have as much as 60% Sémillon in their final blends. Sauvignon Blanc wines can lose their freshness and fruit after a couple of years in bottle - if blended with Sémillon, then the latter bolsters the wine when the initial fruit from the Sauvignon fades. Ultimately Sauvignon Blanc gives the wine its aroma and raciness while Sémillon gives it backbone and longevity.
In Sauternes, Sémillon is dominant, with Sauvignon Blanc playing a supporting role - it is generally harvested about 10 days before Sémillon and the botrytis concentrates its sweetness and dampens Sauvignon Blanc`s naturally pungent aroma. It contributes acidity, zip and freshness to Sauternes and is an important component of the blend.