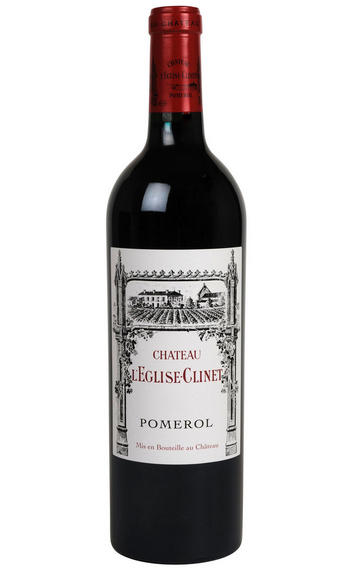 2005 Château l'Eglise-Clinet, Pomerol, Bordeaux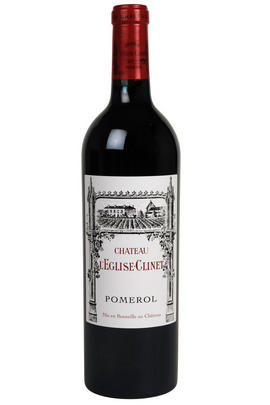 Critics reviews
The Chteau l'Eglise-Clinet 2005 was served from bottle and from magnum (both ex-cellar). It has a magnificent nose with bewitching delineation: darker fruit than either the 2003 or 2004, blackberry, raspberry, hints of black tea and black truffle. The palate is medium-bodied with brilliant focus, still quite backward as so many grandees of this vintage remain, albeit beginning to soften towards the licorice-tinged finish. This is a benchmark for both Denis Durantou and this Pomerol estate, although I can see it testing wine-lovers' patience. Tasted March 2015.
Neal Martin - 29/07/2016
Among the most saturated in color of all the 2005 Pomerols (which is saying something), this wine has a spectacular nose of licorice, mulberry, blackberry and sweet blue fruits. The new oak is completely hidden, the wine full-bodied, multi-layered and just stunning. The purity, richness and skyscraper-like mouthfeel are incredible. Give it another 5-10 years of cellaring and drink it over the following 30+ years.
Robert Parker eRobertParker.com #219 Jun 2015

A sensational effort from proprietor Denis Durantou, this 2005 is a compelling wine, but purchasers should wait at least a decade to begin the magical liquid tour. One of the monumental wines of the vintage, it boasts a dense purple color as well as a glorious perfume of caramelized blackberries, blueberries, and raspberries, a hint of toast in the backward, fully integrated oak, full body, and exceptional density and richness. Prodigiously concentrated, this layered, broad Pomerol reveals a seamless integration of acidity, tannin, alcohol, and wood. It is a massive, yet remarkably elegant wine that is as singular as it is exhilarating. Anticipated maturity: 2017-2040.
Robert Parker - Wine Advocate - Apr-2008
About this WINE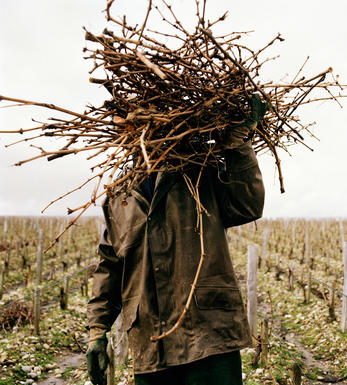 Chateau l'Eglise-Clinet
Château L'Eglise-Clinet is now amongst the elite of Pomerol producers. Its vineyards were originally part of Château Clinet and Château Clos l`Eglise respectively, and the property came into being in the 1950s.
L'Eglise-Clinet has been owned and run by Denis Durantou since 1982. Its 5.5 hectares of vineyards are located on the Pomerol plateau, where the soils are rich in gravel, clay, sand and iron. The vines have a high average age of around 45 years, with a proportion of them dating back to pre-1956, having escaped the brutal frosts of that year.
L'Eglise-Clinet's wine is typically a blend of 80% Merlot and 20% Cabernet Franc. The grapes are vinified in a combination of concrete vats and stainless steel vats. The wine is then aged in small oak barriques (50-70% new) for 18 months.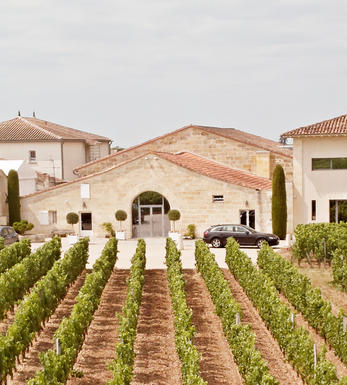 Pomerol
Pomerol is the smallest of Bordeaux's major appellations, with about 150 producers and approximately 740 hectares of vineyards. It is home to many bijou domaines, many of which produce little more than 1,000 cases per annum.

Both the topography and architecture of the region is unremarkable, but the style of the wines is most individual. The finest vineyards are planted on a seam of rich clay which extends across the gently-elevated plateau of Pomerol, which runs from the north-eastern boundary of St Emilion. On the sides of the plateau, the soil becomes sandier and the wines lighter.

For a long time Pomerol was regarded as the poor relation of St Emilion, but the efforts of Jean-Pierre Moueix in the mid-20th century brought the wine to the attention of more export markets, where its fleshy, intense and muscular style found a willing audience, in turn leading to surge in prices led by the demand for such limited quantities.


There is one satellite region to the immediate north, Lalande-de-Pomerol whose wines are stylistically very similar, if sometimes lacking the finesse of its neighbour. There has never been a classification of Pomerol wines.

Recommended Châteaux : Ch. Pétrus, Vieux Ch. Certan, Le Pin, Ch. L'Eglise-Clinet, Ch. La Conseillante, Ch. L'Evangile, Ch. Lafleur, Trotanoy, Ch. Nenin, Ch. Beauregard, Ch. Feytit-Clinet, Le Gay.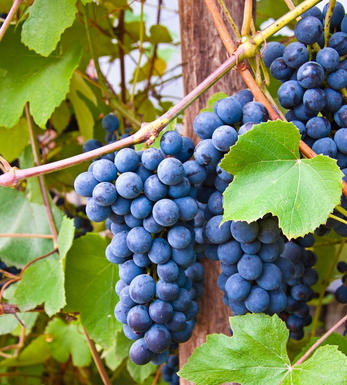 Merlot/Cabernet Franc
Merlot and Cabernet Franc are grape varieties commonly used in Bordeaux-style blends, particularly in the Bordeaux region of France. When these two grapes are blended, they can create a wine that combines the best characteristics of each variety.
Merlot is known for its smoothness, soft tannins, and ripe fruit flavours. It often contributes black cherry, plum, and chocolate flavours to the blend. The grapes are relatively easy to grow and ripen earlier than other Bordeaux varieties, making them versatile for blending.
Cabernet Franc, on the other hand, adds structure, depth, and complexity to the blend. It typically brings aromas of red fruits such as raspberry and strawberry, along with herbal notes like bell pepper and tobacco. These grapes have thinner skins and can be more challenging to cultivate, requiring specific growing conditions to reach their full potential.
When Merlot and Cabernet Franc are combined, the result is a well-balanced wine with various flavours and aromas. The blend often exhibits a Bordeaux wine's medium to full body, along with a smooth texture and moderate tannins. The specific flavour profile can vary depending on the proportions of each grape in the blend and the terroir and winemaking techniques employed.