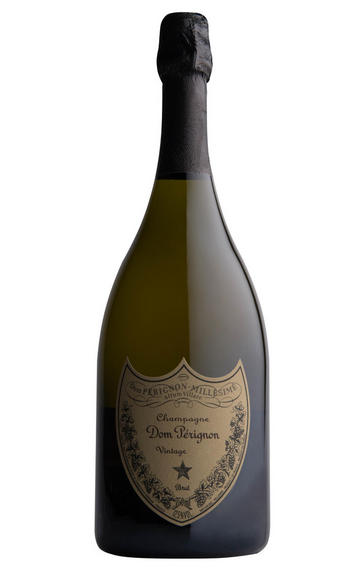 2006 Champagne Dom Pérignon, Brut
Prices start from £870.00 per case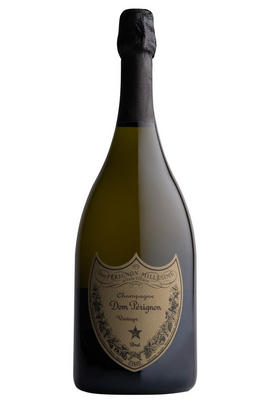 Critics reviews
Antonio Galloni, Vinous
96/100
Powerful, dense and tightly wound, the 2006 Dom Pérignon is fabulous today. To be sure, the 2006 is a broad, virile Champagne, but I find it compelling because of its phenolic depth and overall intensity. Chef de Caves Richard Geoffroy adds that August was quite cold and wet and that ripening only happened at the very end of the growing season. Although numbers alone can never explain a wine, I find it interesting that the 2006 has more phenolics than the 2003. Readers must be patient, as the 2006 is easily the most reticent Dom Pérignon in 2002 and 2009. I am confident the 2006 will have its day, but it is not especially charming or easy to drink in its youth.
Two thousand-eighteen is a big year for Dom Pérignon, as Chef de Caves Richard Geoffroy officially hands over the reins to his successor, Vincent Chaperone. During my annual visit, I tasted a wide range of wines with Geoffroy and Chaperone. The 2008 Dom Pérignon is very hot in the market right now, but I would be looking for opportunities to pick up the 2002 and 2004 for near and medium-term drinking. In several recent verticals, both wines have been positively stunning.
Drink 2026 - 2056
Antonio Galloni, Vinous.com (July 2018)
Jancis Robinson MW
18.5/20
Richard Geoffroy lost sleep this year that was characterised by rain then sun. A terrible August was rescued by a fine September – a little like 2008. Worryingly high pH. The vintage could easily have been written off. Released after nine years on the lees. M Geoffroy says it needed at least six or seven years 'and the wine was nowhere before that'.
Some evolution on the nose with real interest. Smells so much older than either the 2008 or the 2009. Flirtatious. Clean and fresh. Very zesty in flavour but with a lovely creamy texture.
Drink 2016 - 2024
Jancis Robinson MW, JancisRobinson.com (December 2018)
The 2006 Dom Pérignon comes from a very rich vintage with an early ripeness that brought a lot of aromatic maturity. The white-golden prestige cuvée contains a bit more Chardonnay than Pinot Noir and opens with a deep and seductive, pretty accessible nose with intense yet fresh fruit aromas of pineapples, with peaches and tangerines. Lively and elegant on the palate, this is a full-bodied, unusually aromatic and fruity DP with a long and tension-filled expression.
Drink 2016 - 2041
Stephan Reinhardt, Wine Advocate (June 2016)
Yet another masterpiece created by Richard Geoffroy. Unmistakable Dom Pérignon style with unparalleled silkiness throughout the palate. The mousse is worthy of its own chapter, and the elegance is striking. Nice minerality and floral notes with citrus overtones. Slightly short now, but time will fill in the small gaps at the beginning of life. This time, it tasted intensely toasty and fairly close to the 1983 when I tasted that vintage for the first time at the same age as the 2004 is now.
Drink 2014 - 2030
Richard Juhlin, Decanter.com
About this WINE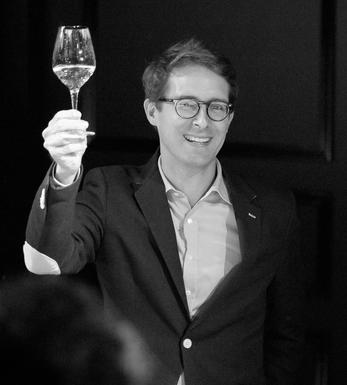 Dom Perignon
Dom Pérignon was the 17th century Benedictine monk who has gone down in history as the person who "invented" Champagne. His name was originally registered by Eugène Mercier. He sold the brand name to Moët & Chandon, which used it as the name for its prestige cuvée, which was first released in 1937.

A rigorous selection process in both the vineyard and winery ensures that only the best grapes go into Dom Pérignon champagne. Chardonnay and Pinot Noir are used in roughly equal proportions without one variety dominating the other.

In its youth, Dom Pérignon shows incredibly smooth, creamy fruit with perfect balance and weight. As it ages, it takes on wonderfully toasty aromas and a finesse equalled by very few of the other Grandes Marques.

Since 2014 Dom Pérignon has no longer been using the term oenothèque for its late-release Champagnes, but the word Plenitude. This style represents Dom Pérignon champagne that is left in contact with its lees and does not evolve in a linear fashion, but ages in a series of stages, producing "windows of opportunity, or plenitudes" when the Champagne can be disgorged and released to bring consumers a different expression of the same vintage.

There are three plenitudes in the life of a given vintage: the first plenitude spans between seven to eight years after the vintage, which is when Dom Pérignon Vintage is released, while the second one arrives between 12 and 15 years – which was previously the first oenothèque release, but from now will be branded as P2. The third window comes after around 30 years, when the Champagne has spent more than 20 years on its lees, which will now be termed as P3.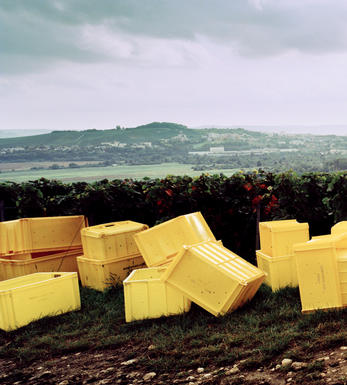 Brut Champagne
Brut denotes a dry style of Champagne (less than 15 grams per litre). Most Champagne is non-vintage, produced from a blend from different years. The non-vintage blend is always based predominately on wines made from the current harvest, enriched with aged wines (their proportion and age varies by brand) from earlier harvests, which impart an additional level of complexity to the end wine. Champagnes from a single vintage are labelled with the year reference and with the description Millésimé.

Non-vintage Champagnes can improve with short-term ageing (typically two to three years), while vintages can develop over much longer periods (five to 30 years). The most exquisite and often top-priced expression of a house's style is referred to as Prestige Cuvée. Famous examples include Louis Roederer's Cristal, Moët & Chandon's Dom Pérignon, and Pol Roger's Cuvée Sir Winston Churchill.
Recommended Producers : Krug, Billecart Salmon, Pol Roger, Bollinger, Salon, Gosset, Pierre Péters, Ruinart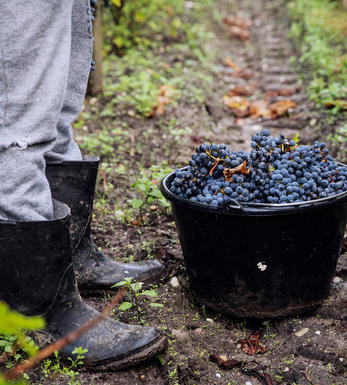 Champagne blend
Which grapes are included in the blend, and their proportion, is one of the key factors determining the style of most Champagnes. Three grapes are used - Pinot Noir, Chardonnay and Pinot Meunier.

26% of vineyards in Champagne are planted with Chardonnay and it performs best on the Côtes des Blancs and on the chalk slopes south of Epernay. It is relatively simple to grow, although it buds early and thus is susceptible to spring frosts. It produces lighter, fresher wines than those from Burgundy and gives finesse, fruit and elegance to the final blend. It is the sole grape in Blancs de Blancs, which are some of the richest long-lived Champagnes produced.
Pinot Noir accounts for nearly 40% of the plantings in Champagne and lies at the heart of most blends - it gives Champagne its body, structure, strength and grip. It is planted across Champagne and particularly so in the southern Aube district.
The final component is Pinot Meunier and this constitutes nearly 35% of the plantings. Its durability and resistance to spring frosts make the Marne Valley, a notorious frost pocket, its natural home. It ripens well in poor years and produces a soft, fruity style of wine that is ideal for blending with the more assertive flavours of Pinot Noir. Producers allege that Pinot Meunier lacks ageing potential, but this does not deter Krug from including around 15% of it in their final blends.