About this WINE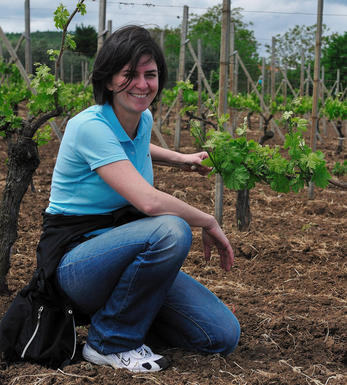 Carbone, Basilicata
Carbone is a relatively new producer of Aglianico del Vulture. Located in Melfi, Basilicata, close to the Vulture volcano, in an ancient cellar hewn out of the black lava rock, the Carbone family first planted Aglianico vines in the 1970s.

Up until vintage 2005 the family sold fruit to the then traditional cantina of Paternoster. From that year on Sara and her brother Luca have bottled their fruit themselves, with Sergio Paternoster as their consultant winemaker. They own 18 hectares, of which 10 are planted in the sooty, potassium rich, black volcanic soils of the Piani dell'Incoronata vineyards at 550 msl and a further 8 on clay, more suitable to the likes of white Fiano.

Vinification takes place in stainless steel, with invecchiamento/elevage in used and new French barrique and tonneaux. Very much benchmark plus expressions of this noble, but relatively unknown grape variety, the so-called 'Nebbiolo of the South', the family produce an earlier drinking Aglianico del Vulture called "400 Some", after the 400 mules belonging to King Carlo d'Angio of Southern Italy. While their "Stupor Mundi" Aglianico del Vulture celebrates the Holy Roman Emperor Frederick II (1194-1250) and stems from the Carbone's old Piani dell'Incoronata vineyard close to Melfi, with its historic castello.

Fruit of the chocolate brown volcanic soils that surround Monte Vulture, this is full-bodied Aglianico and white Fiano grapes at its very best!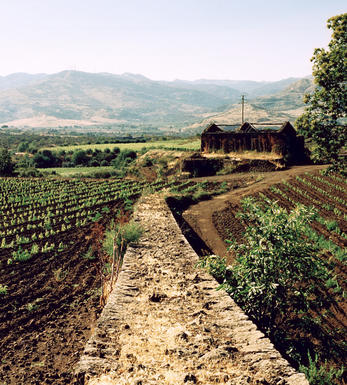 Aglianico del Vulture
Aglianico del Vulture DOC encompasses a broad territory north of Potenza in Basilicata stretching towards the Puglian border and centering around the area of the extinct volcano Monte Volture.
The soils are a mixture volcanic deposits and clay. Aglianico is the sole grape permitted int he appellation and it is believed to have been brought over to Italy from Greece. Its name derives from the Latin Ellenico or Hellenic.
It yields robust, deeply coloured wines that has the potential to improve for many years. Youthful versions of the wine are also available, sometimes semi-sweet and even sparkling, but the dry vecchio or riserva, after ageing in oak casks, is the prime expression of this grape.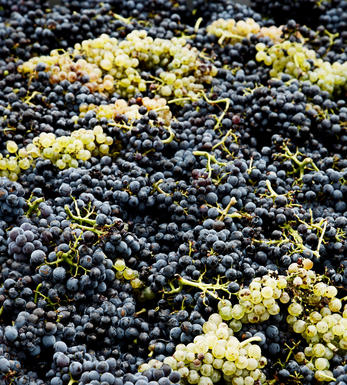 Aglianico
Aglianico's origins are Greek (the name is a dialect version of the word Ellenico, the Italian word for Hellenic) and its was originally planted in the Campania and Basilicata regions of southern Italy over 2,500 years ago when southern Italy was a Greek colony known as Magna Graecia or Oenotria.

The grapes thrived until the late 19th century when it was almost destroyed by phylloxera. Since the war plantings have gradually increased and there were about 13,000 ha/32,000 acres of Aglianico planted at the last official count, in 1990.

The grape seems to prefer soils of volcanic origin, as well as dry and sunny location, and achieves its finest results in the two DOCs of Taurasi in Campania and Aglianico del Vulture in Basilicata. It is an early budding, late ripening variety and in the right hands can produce very long-lived wines of intensity and finesse. In the past young Aglianico wines were often fiercely tannic and harsh - fortunately improved techniques in both the vineyard and winery have led to fresher and riper wine being made that are eminently approachable in youth but also still improve with bottle age.