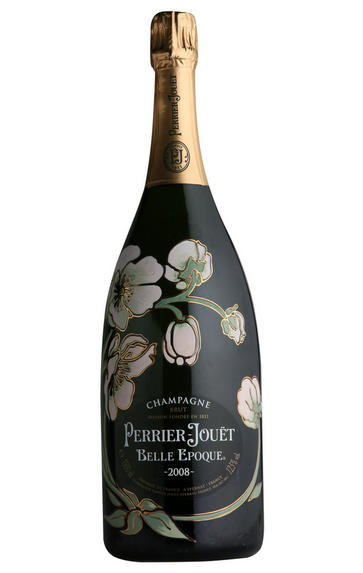 2008 Champagne Perrier Jouët, Belle Epoque, Brut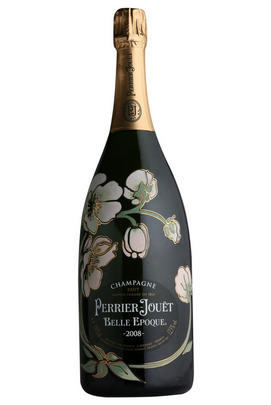 Critics reviews
This finely knit and lithe Champagne is smoky up front, opening into a lovely range of pastry, glazed apricot, lemon curd and candied ginger notes in the glass. Vibrant acidity drives the satinlike finish. Drink now through 2030. 10,000 cases imported.
Wine Spectator (December 2017)
Perrier Jouët Belle Epoque 2008 reminds me somewhat of the grace of the exceptional 1995, Cellarmaster Hervé Deschamps' first solo vintage and still one of his best. Though the two vintages 13 years apart share the same grace and class, the 2008 is more mineral, reflecting a quite sunless summer season. Only the return of warmer weather at the start of September imbued the vintage with a freshness of great Chardonnay in tune with the subtly restrained power of Pinot Noir and a soupçon of rounded Meunier – that final little touch making the wine more pleasurable to drink soon, unlike other wines from the Champagne 2008 vintage, which need a lot more time. Chardonnay is from Cramant, Avize, and Mesnil, Pinot Noir from Ay and Ambonnay in the Montagne de Reims, and Pinot Meunier from Dizy. Shimmering pale gold with green lights, radiant clarity; persistent tiny bubbles: riot of white flowers scents, hawthorn, then more stone-fruit than citrus, reine claude (greengage) and elderflower. Vibrant mouthfeel, invigorating, expansive – perfect with saline fruits de mer.
Michael Edwards, Decanter (January 2017)
The best champagne from this fabulous vintage released so far. A Classic Belle Epoque but at the same time even more elegant than usual with a lovely serious flowery bouquet of orange blossom, magnolia and lilies of the valley as key notes in the most perfect of perfumes. The taste is somewhat more acidic than usual where Chardonnay from Avize and Cramant shines bright and clear for the moment with a discreet creamy and yet chalky and powdery emotion that embraces the crispy freshness. Together with the legends of 1964, 1985 and perhaps 1996 the best Belle Epoque ever created. Buy every bottle you can get!
Richard Juhlin, Champagne Club
About this WINE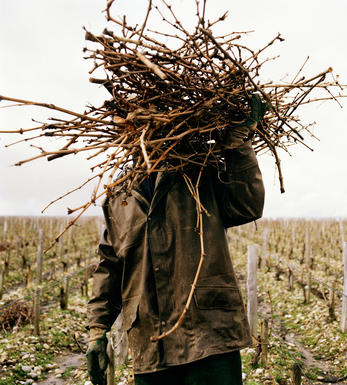 Perrier Jouet
Pierre Nicolas-Marie Perrier established Perrier-Jouët in 1811. It was his son Charles who did most to establish the family name by supplying champagne to the courts of Napoleon III, King Leopold of the Belgians and Queen Victoria.
Belle Époque, with its elaborately enamelled bottles, is the flagship of the house. A prestige cuvée with an elegant lightness of fruit and a wonderful creaminess on the finish.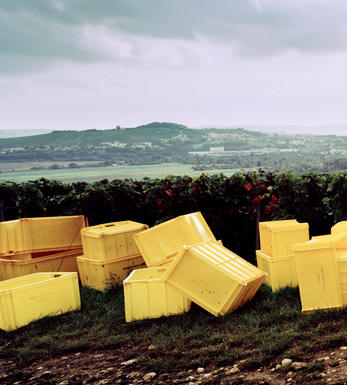 Brut Champagne
Brut denotes a dry style of Champagne (less than 15 grams per litre). Most Champagne is non-vintage, produced from a blend from different years. The non-vintage blend is always based predominately on wines made from the current harvest, enriched with aged wines (their proportion and age varies by brand) from earlier harvests, which impart an additional level of complexity to the end wine. Champagnes from a single vintage are labelled with the year reference and with the description Millésimé.

Non-vintage Champagnes can improve with short-term ageing (typically two to three years), while vintages can develop over much longer periods (five to 30 years). The most exquisite and often top-priced expression of a house's style is referred to as Prestige Cuvée. Famous examples include Louis Roederer's Cristal, Moët & Chandon's Dom Pérignon, and Pol Roger's Cuvée Sir Winston Churchill.
Recommended Producers : Krug, Billecart Salmon, Pol Roger, Bollinger, Salon, Gosset, Pierre Péters, Ruinart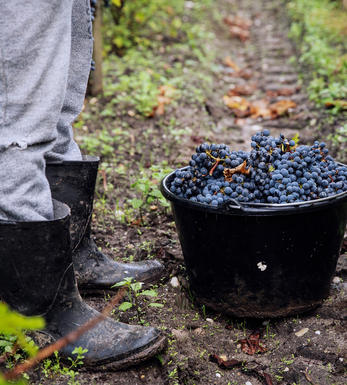 Champagne Blend
Which grapes are included in the blend, and their proportion, is one of the key factors determining the style of most Champagnes. Three grapes are used - Pinot Noir, Chardonnay and Pinot Meunier.

26% of vineyards in Champagne are planted with Chardonnay and it performs best on the Côtes des Blancs and on the chalk slopes south of Epernay. It is relatively simple to grow, although it buds early and thus is susceptible to spring frosts. It produces lighter, fresher wines than those from Burgundy and gives finesse, fruit and elegance to the final blend. It is the sole grape in Blancs de Blancs, which are some of the richest long-lived Champagnes produced.
Pinot Noir accounts for nearly 40% of the plantings in Champagne and lies at the heart of most blends - it gives Champagne its body, structure, strength and grip. It is planted across Champagne and particularly so in the southern Aube district.
The final component is Pinot Meunier and this constitutes nearly 35% of the plantings. Its durability and resistance to spring frosts make the Marne Valley, a notorious frost pocket, its natural home. It ripens well in poor years and produces a soft, fruity style of wine that is ideal for blending with the more assertive flavours of Pinot Noir. Producers allege that Pinot Meunier lacks ageing potential, but this does not deter Krug from including around 15% of it in their final blends.