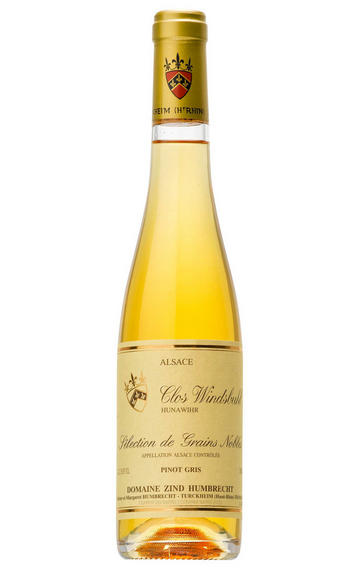 2008 Pinot Gris, Clos Windsbuhl, Domaine Zind-Humbrecht, Alsace
Prices start from £450.00 per case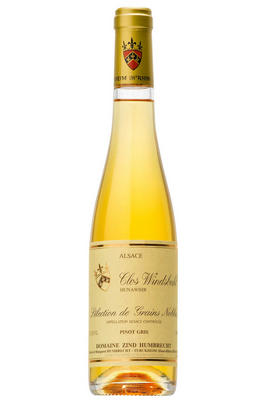 Critics reviews
The Zind-Humbrecht 2008 Pinot Gris Clos Windsbuhl was picked-out on the same principle as the Heimbourg and Rotenberg, but in this instance the (more-or-less) healthy fruit selected out early finished with 37 grams of residual sugar whose effects even Riesling-like acids could do only so much to counteract, so the effect while lovely is decidedly sweeet. Ripe peach and quince; fresh lime and ginger; musky, peony-like floral perfume, all combine for a memorable aromatic display and a silken-textured, quite elegant palate impression, that finishes with soothing yet persistently lively length. This ought to be a joy to revisit over the next 15 or even 20 years.
David Schildknecht - 02/05/2011
Ripe flavors of yellow peach, melon, clementine and honey are well-balanced by the firm acidity and notes of white pepper and smoke. An intense, layered wine, still tightly knit right now, hinting at a long future.
(The Wine Spectator, November 2010)
About this WINE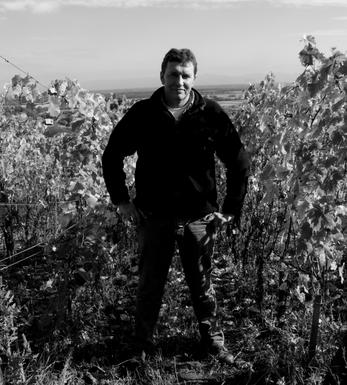 Domaine Zind Humbrecht
The wines of Olivier Humbrecht M.W. need little introduction, possessing great depth, exactitude as well as generosity…like the man himself.

The Humbrecht family viticultural roots can be traced back to The Thirty Years War of 1620. Today they own forty hectares across five villages in the Haut-Rhin, the southern half of the picturesque vineyards overlapping the Vosges foothills, treasured for its idyllic climate, tapestry of terroirs as much for its half-timbered houses.

The domaine has vines in 4 Grands Crus - Rangen (Thann) 5.5 ha, Brand (Turckheim) 2.4 ha, Hengst (Wintzenheim) 1.4 ha, Goldert (Gueberschwihr) 0.9 ha as well as Single Vineyards; Rotenberg (Wintzenheim) 1.8 ha, Clos Häuserer (Wintzenheim) 1.2 ha, Herrenweg (Turkheim) 11.5 ha, Clos Jebsal (Turkheim) 1.3 ha, Heimbourg (Turkheim) 4 ha and Clos Windsbuhl (Hunawihr) 5.2 ha.

Olivier has arguably overseen the most notable improvements in the estate's illustrious history: a new cellar in 1992 while retaining the traditional 'foudre' oval barrels; initiating biodynamic practices in 1997 (certified in 2002); and the buying of a horse in 2006 to plough the vineyards!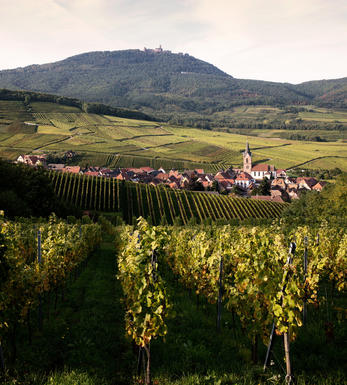 AOC Alsace
In Alsace, the wines generally take their name from the grape variety from which they are made, and not from their terroir.

AOC Alsace wines must be made from one of the eight permitted grape varieties in the appellation, namely Riesling, Gewürztraminer, Pinot Gris, Pinot Noir, Pinot Blanc, Muscat, Chasselas and Sylvaner. The wine label may also display the terms 'Edelzwicker' or 'Gentil' (for a blend of several white wine varietals), or a geographical indication such as the name of the village or vineyard.
In exceptional years, AOC Alsace (as well as AOC Alsace Grand Cru) wines may be promoted to one of two specific classifications: Vendanges Tardives or Sélection de Grains Nobles which apply to rare, naturally rich and sweet late-harvest wines.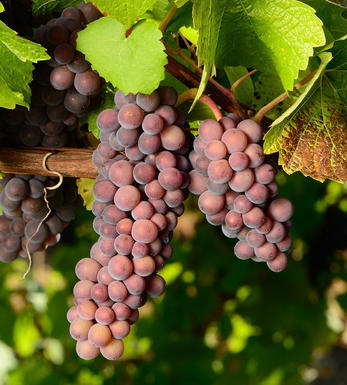 Pinot Gris/Pinot Grigio
A first class grape variety grown in Alsace, where it is known as Tokay Pinot Gris, and in Italy, where it is called Pinot Grigio. In Alsace it is best suited to the deep, clay rich soils found in the north of the region where it produces richly honeyed, dry whites as well as superb sweet late harvest wines. At its best it combines the heady perfume and rich aroma of Gewürztraminer with the acidity one associates with Riesling. It ages very well, developing rich buttery characteristics.
In Northern Italy Pinot Grigio produces many thin undistinguished dry whites. However it comes into its own in Friuli-Venezia and the Alto Adige, where leading producers such as Alvaro Pecorari of Lis Neris produce marvellously rounded, elegant, and mineral laden examples. Pinot Gris is now grown with notable success in Oregon in the USA and in New Zealand.