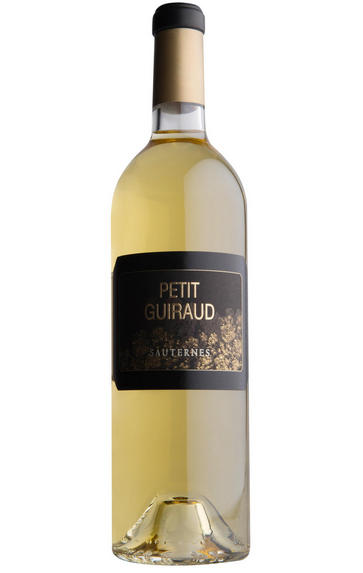 2009 Château Guiraud, Sauternes, Bordeaux
Prices start from £46.00 per bottle (75cl).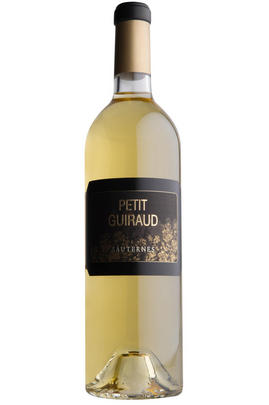 Critics reviews
Pale to medium gold colored, the 2009 Guiraud comes sashaying out of the glass with a wonderfully floral nose of jasmine and peach blossoms with an undercurrent of potpourri, dried mango, honey nut, baked pineapple and preserved ginger. The mouth is completely coated with concentrated baking spice and savory layers countering all the rich sweetness, finishing long and layered.
Lisa Perrotti-Brown - 14/03/2019
Mid gold. Complex, lifted nose. Lychees and delicacy. Good balance. Lovely savoury stuff underneath. Racy. Sinewy finish. Deliberately made a little drier than usual.
(Jancis Robinson MW - jancisrobinson.com - January 2013)

Interesting nose with a bit of an edge - really appetising as well as very sweet. I failed to spit this one - always a good sign. Very long and a good combination of structure, acidity and very ripe fruit. Tightly laced even if not the sweetest. Interesting smokiness on the nose.
(Jancis Robinson MW - jancisrobinson.com - April 2010)
This rocks with botrytis, offering spicy almond, peach pie and dried apricot on the nose and palate. Full and very sweet, with a long finish. So much dried fruit. Oily and powerful. Some bitterness. 35 percent Sauvignon Blanc and 65 percent Sémillon.
(James Suckling - Wine Spectator - April 2010)
Great pure noble rot aromas (apricot, mango), huge body, huge liquor, monumental but silky and supremely elegant, immense length, a great classic of the vintage in preparation and not at all very far from Yquem level, as are some other first growths too.
About this WINE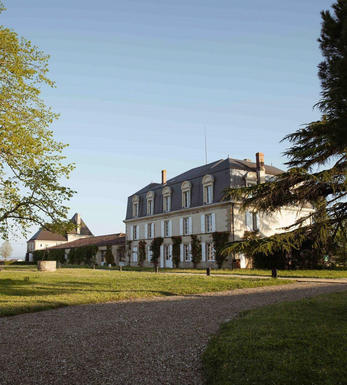 Chateau Guiraud
Château Guiraud is a large Sauternes property that is the only 1er Cru Classé, with the exception of its illustrious neighbour Château d`Yquem, that is located within the commune of Sauternes itself.
Guiraud was owned for a short period by the Maxwell family, who invested heavily in the property, although the wines remained fairly pedestrian. In 1981 it was acquired by a Canadian, Hamilton Narby, and he has transformed Guiraud into one of the very finest Sauternes properties.
Guiraud's 85 hectares of vineyards are located on one of the hills above the village of Sauternes. They are planted with 65% Sémillon and 35% Sauvignon Blanc. The grapes are harvested in "tries" and the juice is then fermented in oak barrels. The wine is then aged in oak casks (50% new) for 2 years.
Guiraud is a very ambitious property with aspirations to produce a wine that will one day rival d`Yquem. The wines are astonishingly rich, especially in light of the high proportion of Sauvignon Blanc in the blend, and are undoubtedly amongst the finest wines being produced in Sauternes today.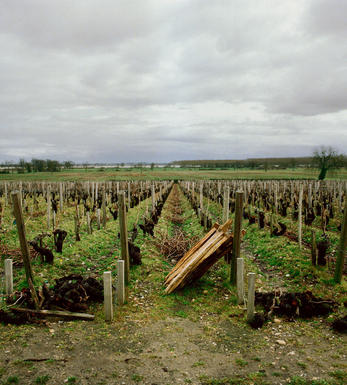 Sauternes
Sauternes is where arguably the world's finest sweet white wines are produced. The Sauternes appellation actually consists of five communes: Barsac, Preignac, Bommes, Fargues and Sauternes itself. Barsac is also an appellation in its own right.

Sauternes literally has an atmosphere different from any of the other major communes. At the southern tip of the Graves,close to the Garonne, not only is the land hillier and decidedly more bucolic but it also enjoys a specific mesoclimate of evening autumn mists which linger until well into the following day, unless burnt off by warm sunshine.

The mists are caused by the cool, spring-fed waters of the Ciron River meeting the warmer tidal Garonne, and the result is an ideal environment for the growth of the mould botrytis cinerea. When its arrival is felicitous, it feeds on the water in the ripe grapes, dehydrating them and leaving sweet, shriveled fruit.


Other regions in Bordeaux (ie Cadillac, Loupiac) produce wines in a similar style from the same method, but none achieve the profundity and complexity of Sauternes.

Recommended Châteaux : Ch. D'Yquem, Ch. Climens (Barsac), Ch. Suduiraut, Ch. Rieussec, Sigalas- Rabaud, Ch. Coutet (Barsac), Ch. de Fargues, Ch. Lafaurie-Peyraguey, Ch. Doisy-Védrines (Barsac), Chateau Partarrieu, La Tour Blanche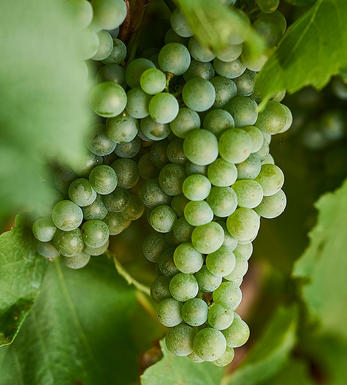 Sauv.Blanc & Sémillon
The blend used for White Graves and Sauternes and rarely encountered outside France. In the great dry whites of Graves, Sauvignon Blanc tends to predominate in the blend, although properties such as Smith Haut Lafite use 100% Sauvignon Blanc while others such as Laville Haut Brion have as much as 60% Sémillon in their final blends. Sauvignon Blanc wines can lose their freshness and fruit after a couple of years in bottle - if blended with Sémillon, then the latter bolsters the wine when the initial fruit from the Sauvignon fades. Ultimately Sauvignon Blanc gives the wine its aroma and raciness while Sémillon gives it backbone and longevity.
In Sauternes, Sémillon is dominant, with Sauvignon Blanc playing a supporting role - it is generally harvested about 10 days before Sémillon and the botrytis concentrates its sweetness and dampens Sauvignon Blanc`s naturally pungent aroma. It contributes acidity, zip and freshness to Sauternes and is an important component of the blend.