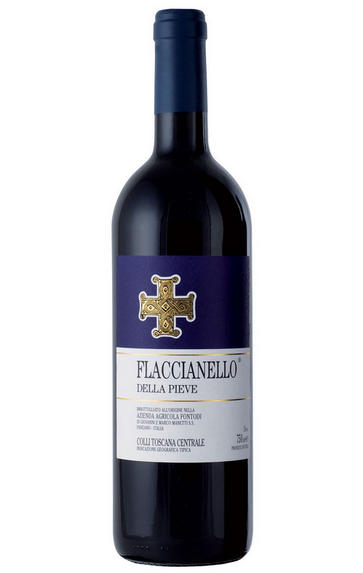 2009 Flaccianello della Pieve, Tenuta Fontodi, Tuscany, Italy
Prices start from £153.00 per bottle (75cl).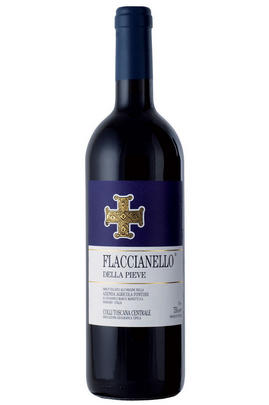 Critics reviews
The 2009 Flaccianello della Pieve is a bit of a shock to the palate after 20+ older vintages. Still, it is impossible to miss the wine's striking purity and finesse. Today the 2009 is a bit of a brute, but it should mellow out over the next 5-7 years as the tannins start to soften. Firm tannins frame layers of ripe, juicy fruit in this young, extroverted Flaccianello.
Antonio Galloni - Wine Advocate - Issue#201 Jun 2012
The 2009 Flaccianello della Pieve is now hitting that very specific point in a wine's evolution in which you still identity some of the fruit, but you also get a supporting chorus of evolved aromas that enhance the overall finesse and depth of the bouquet. This wine is coming along beautifully and seems right on point in terms of its forward moving aging trajectory. Dried blackberry, cherry confit and plum are rounded out by spice, toast and bitter chocolate. The bouquet fires out on multiple sides, thus increasing the perceived complexity on hand. This vintage is very open and frank, and this is another endearing quality to admire. Interestingly, this vintage saw naturally high yields. Giovanni Manetti tells me they had to work very carefully in terms of green harvest and fruit selection in order to achieve this impeccable level of balance.
Monica Larner - 31/07/2019
About this WINE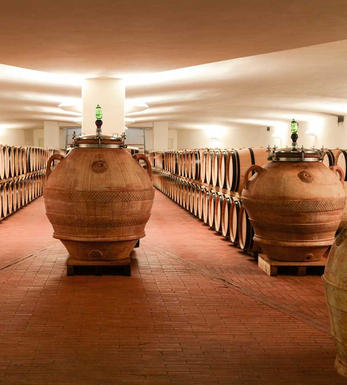 Fontodi
Fontodi is located in the hills south of the town of Panzano in the heart of the Chianti Classico region.This 90-hectare estate was in a run down and derelict state when it was acquired by Domiziano and Dino Manetti in 1968. They totally replanted the vineyards and renovated the winemaking facilities and today Fontodi is recognised as one of the finest producers in the region.
The estate is now run by Macro and Gioivanni Manetti, ably assisted by winemaker Franco Bernabei. Its benchmark Chianti Classico is made from a blend of Sangiovese and Canaiolo and aged in large oak barrels whereby the Chianti Classico Riserva has a small amount of Cabernet Sauvignon in the blend, and a portion is aged in small French barriques. Its finest wine is the 100% Sangiovese, Flaccinello della Pieve.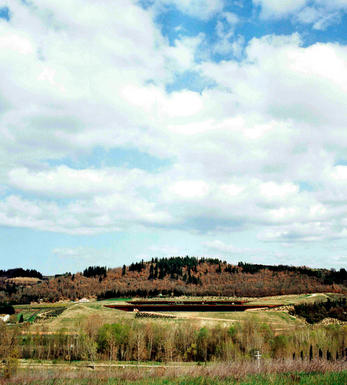 Chianti Classico
Chianti Classico is a leading Tuscan DOCG zone which covers approximately 7,000 hectares between Florence and Siena. Its vineyards stretch into the Apennine foothills at altitudes of between 150m and 500m, and encompass two distinct terroirs and styles. The sandy, alluvial soils of the lower sites yield fuller, meatier wines while the limestone and galestro rocks of the higher vineyards deliver finer, more ethereal examples.

The origins of Chianti date back to the Middle Ages, although Chianti Classico was really born in 1716 when Grand Duke Cosimo III of Tuscany classified the zone, identifying the villages of Radda, Greve, Panzano, Gaiole and Castellina as the leading sites; these same villages still represent the nucleus of the Chianti Classico DOCG today. The regulations have been revised, however, to insist that the wine is made from a minimum 80 percent Sangiovese and a maximum 20 percent Canaiolo and ameliorative grapes (ie Merlot and Cabernet Sauvignon); from the 2006 vintage, no white grapes are allowed.
Chianti Classico cannot be released until 1st October in the year following the harvest, while Chianti Classico Riserva must undergo 24 months of ageing before release, including at least three months in bottle. At the region's top addresses, French barriques are gradually being adopted in the place of the traditional, larger slavonian botte.
Recommended Producers: Monte Bernardi, Tenuta Fontodi, Castelo di Ama, Bibbiano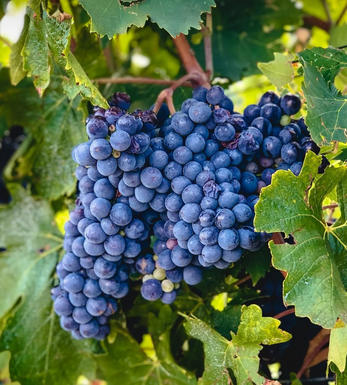 Sangiovese
A black grape widely grown in Central Italy and the main component of Chianti and Vino Nobile di Montepulciano as well as being the sole permitted grape for the famed Brunello di Montalcino.
It is a high yielding, late ripening grape that performs best on well-drained calcareous soils on south-facing hillsides. For years it was blighted by poor clonal selection and massive overcropping - however since the 1980s the quality of Sangiovese-based wines has rocketed upwards and they are now some of the most sought after in the world.
It produces wines with pronounced tannins and acidity, though not always with great depth of colour, and its character can vary from farmyard/leather nuances through to essence of red cherries and plums. In the 1960s the advent of Super Tuscans saw bottlings of 100% Sangiovese wines, as well as the introduction of Sangiovese/Cabernet Sauvignon blends, the most famous being Tignanello.