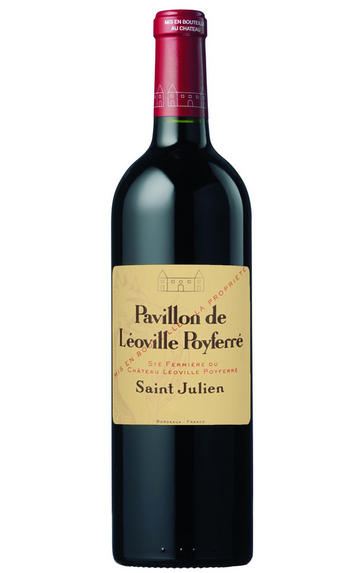 2009 Pavillon de Léoville Poyferré, St Julien, Bordeaux
Prices start from £390.00 per case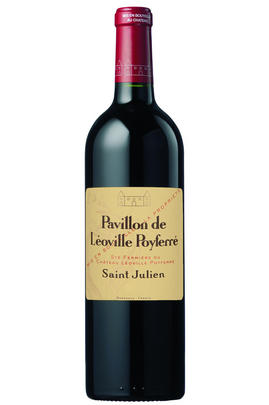 About this WINE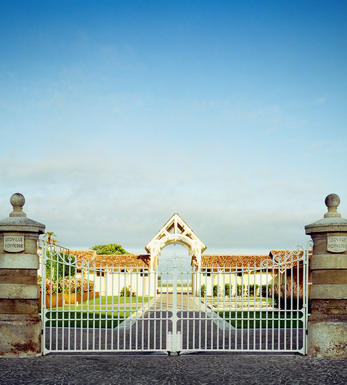 Château Léoville Poyferré
Château Léoville Poyferré is a wine estate in St Julien on the Left Bank of Bordeaux. It was once part a larger estate called Léoville, which was established in 1638 and divided up centuries later following the death of its owner. That original estate gave rise to the three separate properties now called Léoville Barton, Léoville Las Cases and Léoville Poyferré. The latter took its name in 1840 from Baron Jean-Marie de Poyferré, who inherited the estate along with his wife, the daughter of Jeanne de Las Cases. Léoville Poyferré, like Barton and Las Cases, was ranked a Second Growth in the 1855 classification.
The estate has been owned and run since 1920 by the Cuvelier family. Having established themselves as wine merchants in Lille in Northern France, the family had recently bought Château Le Crock in St Estèphe before expanding into St Julien with both Léoville Poyferré and Château Moulin Riche. The family firm is led today by Sara Lecompte Cuvelier, who took over from her uncle Didier Cuvelier in 2017. She works with long-time winemaker Isabelle Davin. Michel Rolland has been the consultant here since the mid-1990s.
The portfolio here includes the grand vin, Château Léoville Poyferré, along with the estate's second wine, Pavillon de Léoville Poyferré. Moulin Riche was once considered an unofficial second wine of Léoville Poyferré but has since 2009 been very much its own estate wine.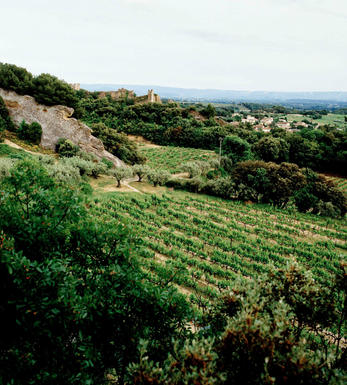 France
Despite their own complacency, occasional arrogance and impressive challenges from all-comers, France is still far and away the finest wine-producing nation in the world and its famous regions – Bordeaux, Burgundy, Champagne, Loire, Rhône, Alsace and increasingly Languedoc Roussillon – read like a who's who of all you could want from a wine. Full-bodied, light-bodied, still or fizzy, dry or sweet, simple or intellectual, weird and wonderful, for drinking now or for laying down, France's infinitesimal variety of wines is one of its great attributes. And that's without even mentioning Cognac and Armagnac.
France's grape varieties are grown, and its wines emulated, throughout the world. It also brandishes with relish its trump card, the untranslatable terroir that shapes a wine's character beyond the range of human knowledge and intervention. It is this terroir - a combination of soil and microclimate - that makes Vosne-Romanée taste different to Nuits-St Georges, Ch. Langoa Barton different to Ch. Léoville Barton.
France is a nation with over 2,000 years of winemaking, where the finest grapes and parcels of land have been selected through centuries of trial and error rather than market research. Its subtleties are never-ending and endlessly fascinating. Vintage variation is as great here as anywhere – rain, hail, frost and, occasionally, burning heat can ruin a vintage. Yet all this creates interest, giving the wines personality, and generating great excitement when everything does come together.

However, this is not to say that French wine is perfect. Its overall quality remains inconsistent and its intricate system of classification and Appellation d'Origine Contrôlée (AOC) based on geography as opposed to quality is clearly flawed, sometimes serving as a hindrance to experimentation and improvement.

Nevertheless, the future is bright for France: quality is better than ever before – driven by a young, well-travelled and ambitious generation of winemakers – while each year reveals new and exciting wines from this grand old dame.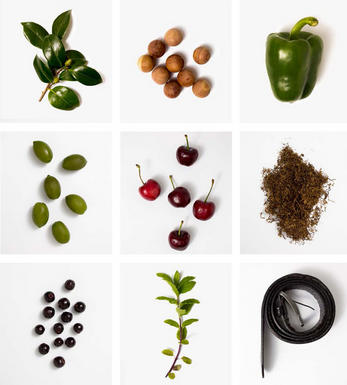 Cabernet Sauvignon Blend
Cabernet Sauvignon lends itself particularly well in blends with Merlot. This is actually the archetypal Bordeaux blend, though in different proportions in the sub-regions and sometimes topped up with Cabernet Franc, Malbec, and Petit Verdot.

In the Médoc and Graves the percentage of Cabernet Sauvignon in the blend can range from 95% (Mouton-Rothschild) to as low as 40%. It is particularly suited to the dry, warm, free- draining, gravel-rich soils and is responsible for the redolent cassis characteristics as well as the depth of colour, tannic structure and pronounced acidity of Médoc wines. However 100% Cabernet Sauvignon wines can be slightly hollow-tasting in the middle palate and Merlot with its generous, fleshy fruit flavours acts as a perfect foil by filling in this cavity.

In St-Emilion and Pomerol, the blends are Merlot dominated as Cabernet Sauvignon can struggle to ripen there - when it is included, it adds structure and body to the wine. Sassicaia is the most famous Bordeaux blend in Italy and has spawned many imitations, whereby the blend is now firmly established in the New World and particularly in California and Australia.