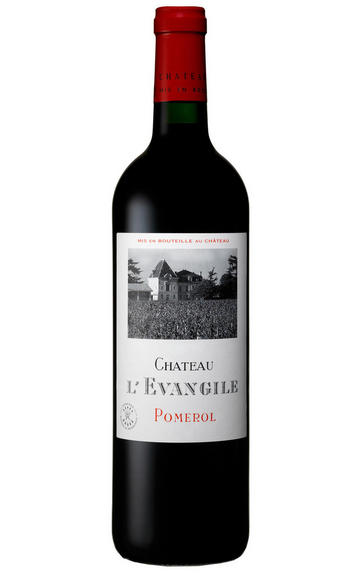 2009 Château l'Evangile, Pomerol, Bordeaux
Prices start from £3,390.00 per case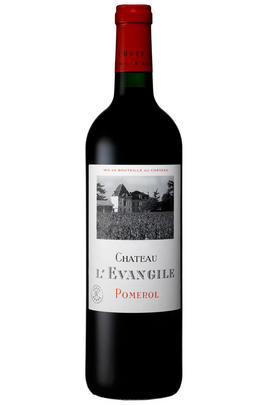 Critics reviews
An astonishing effort from the Rothschild family, the 2009 lEvangile may be the reference point offering from this estate for decades to come. A blend of 95% Merlot and 5% Cabernet Franc aged in 100% new oak, with 15% natural alcohol, it exhibits a sumptuous bouquet of caramels, black raspberry liqueur, blackberries, violets, graphite and truffles. Thick, viscous flavors are reminiscent of such super-ripe vintages as 1982, 1959, 1949 and 1947. The striking aromatics, massive, full-bodied mouthfeel and multilayered palate that resembles a skyscraper in the mouth offer an abject lesson in great winemaking, extraordinary terroir, and the ability to combine power with precision, elegance and freshness. This is unquestionably a huge wine, but it also possesses mindboggling complexity and finesse. Because of its sheer extract and velvety personality, it will be drinkable in 4-5 years, and will keep for four decades or more where well-stored. The most profound LEvangile ever made?
Robert M. Parker, Jr. - 29/02/2012
Ch. L'Evangile is made from 95% Merlot, 5% Cabernet Franc. Just a bit deeper than the Blason. Silky and subtle on the nose. Great richness and intensity. Firm line through it. Really up there. Great structure. Very firm and dry on the finish but not drying, Much more than just ripeness. Great density. Exotic and racy. Very long.
Jancis Robinson MW - jancisrobinson.com - April 2010
I love the aromas of black olive and blueberry, with mineral and light mint. Full-bodied, with supervelvety tannins. Superlong. This is dense and very beautiful, with such a great core of fruit. Silky texture. ...
James Suckling - Wine Spectator - Apr 2010
An astonishing effort from the Rothschild family, the 2009 l'Evangile may be the reference point offering from this estate for decades to come. A blend of 95% Merlot and 5% Cabernet Franc aged in 100% new oak, with 15% natural alcohol, it exhibits a sumptuous bouquet of caramels, black raspberry liqueur, blackberries, violets, graphite and truffles. Thick, viscous flavors are reminiscent of such super-ripe vintages as 1982, 1959, 1949 and 1947. The striking aromatics, massive, full-bodied mouthfeel and multilayered palate that resembles a skyscraper in the mouth offer an abject lesson in great winemaking, extraordinary terroir, and the ability to combine power with precision, elegance and freshness.
This is unquestionably a huge wine, but it also possesses mindboggling complexity and finesse. Because of its sheer extract and velvety personality, it will be drinkable in 4-5 years, and will keep for four decades or more where well-stored. The most profound L'Evangile ever made?
Robert Parker - Wine Advocate - February 2012
Superior to the very good 2008 and 2005. Deep purple-black hue. Rich, dense and powerful. Oozes dark fruit. Appealing now but has the depth and structure to age. Probably the best of the modern era.
About this WINE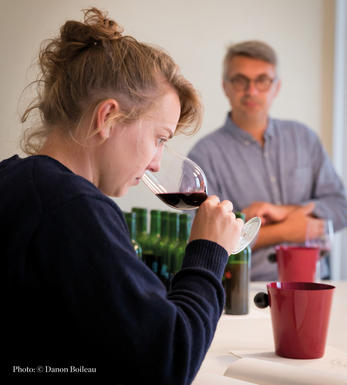 Chateau l'Evangile
Château L'Evangile is one of the prestigious estates in Pomerol and produces some of the most sought-after wines in the appellation. It is located in the far east of the Pomerol appellation and its vineyards border those of Château La Conseillante, Château Gazin and Château Cheval Blanc. Its 14.1 hectares of vineyards (Merlot 78%; Cabernet Franc 22%) lie on deep gravel beds pitted with sand and clay.
The wine is vinified traditionally, undergoing a lengthy cuvaison followed by maturation in oak barriques (40% new) for 16-20 months. L`Evangile has always been a top-class estate but quality has been pushed noticeably higher since Domaines Baron de Rothschild of Château Lafite acquired a majority shareholding in 1990.
With Michel Rolland as consultant winemaker, the wines of L'Evangile are now challenging Pétrus and Lafleur in terms of their sheer class and quality.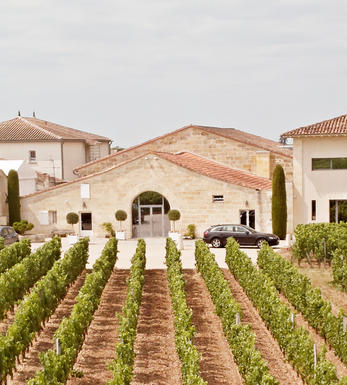 Pomerol
Pomerol is the smallest of Bordeaux's major appellations, with about 150 producers and approximately 740 hectares of vineyards. It is home to many bijou domaines, many of which produce little more than 1,000 cases per annum.

Both the topography and architecture of the region is unremarkable, but the style of the wines is most individual. The finest vineyards are planted on a seam of rich clay which extends across the gently-elevated plateau of Pomerol, which runs from the north-eastern boundary of St Emilion. On the sides of the plateau, the soil becomes sandier and the wines lighter.

For a long time Pomerol was regarded as the poor relation of St Emilion, but the efforts of Jean-Pierre Moueix in the mid-20th century brought the wine to the attention of more export markets, where its fleshy, intense and muscular style found a willing audience, in turn leading to surge in prices led by the demand for such limited quantities.


There is one satellite region to the immediate north, Lalande-de-Pomerol whose wines are stylistically very similar, if sometimes lacking the finesse of its neighbour. There has never been a classification of Pomerol wines.

Recommended Châteaux : Ch. Pétrus, Vieux Ch. Certan, Le Pin, Ch. L'Eglise-Clinet, Ch. La Conseillante, Ch. L'Evangile, Ch. Lafleur, Trotanoy, Ch. Nenin, Ch. Beauregard, Ch. Feytit-Clinet, Le Gay.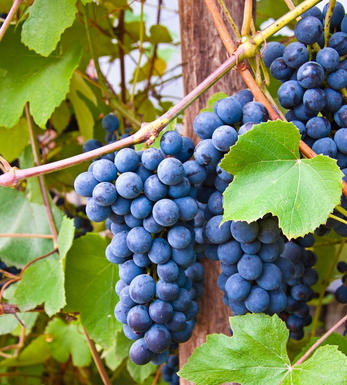 Merlot/Cabernet Franc
Merlot and Cabernet Franc are grape varieties commonly used in Bordeaux-style blends, particularly in the Bordeaux region of France. When these two grapes are blended, they can create a wine that combines the best characteristics of each variety.
Merlot is known for its smoothness, soft tannins, and ripe fruit flavours. It often contributes black cherry, plum, and chocolate flavours to the blend. The grapes are relatively easy to grow and ripen earlier than other Bordeaux varieties, making them versatile for blending.
Cabernet Franc, on the other hand, adds structure, depth, and complexity to the blend. It typically brings aromas of red fruits such as raspberry and strawberry, along with herbal notes like bell pepper and tobacco. These grapes have thinner skins and can be more challenging to cultivate, requiring specific growing conditions to reach their full potential.
When Merlot and Cabernet Franc are combined, the result is a well-balanced wine with various flavours and aromas. The blend often exhibits a Bordeaux wine's medium to full body, along with a smooth texture and moderate tannins. The specific flavour profile can vary depending on the proportions of each grape in the blend and the terroir and winemaking techniques employed.