About this WINE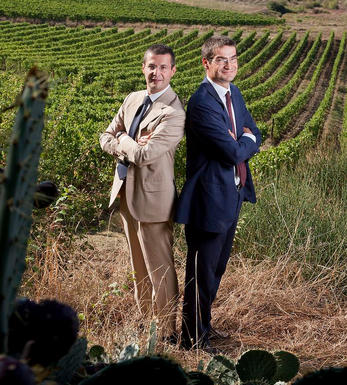 Bibbiano, Tuscany
Located near Castellina-in-Chianti on calcareous clay & alberese stony soils in the Chianti Classico wine zone, Bibbiano is a noble 220ha wine estate (of which 25ha is under vine) owned by the Marrocchesi Marzi family since 1865, but whose history goes back to 1089.

Fast forward to 1942 when Sangiovese guru Giulio Gambelli arrived at Bibbiano, advising Pier Tommaso Marzi and bringing with him the high quality clone of Sangiovese Grosso from Montalcino (as good plant material was hard to come by in those days). Between the '50s & '70s the estate was restructured under Signor Gambelli's guidance. The first vinification took place in 1969 and the inaugural commercial bottling in 1970.

Since the 1990s, fifth generation Marrocchesi Marzi, Tommaso and his brother Federico, are now at the helm. In 2001 Giulio Gambelli introduced one of his 'disciples', Signor Stefano Porcinai to take over the reins at Bibbiano; Signor Porcinai had played a important role as agronomist for the Consorzio Chianti Classico, notably during their recent Project 2000 that identified the best qualitative clones. In fact since 2000 Bibbiano has renovated almost 60% of their vineyards to densities of 5,500 plants/ha; trellised in cordone speronata.

Vinification is traditionally long in cement vats followed by approx 6 months ageing (for the Chianti Classico) in increasingly large slavonian botte. Production/anno is approx 45,000 bottles of Chianti Classico. They also produce a superior cuvee called 'Montornello'. Bibbiano's wines are classically structured, pale in colour, perfumed and fine-boned; one of today's finest producers of Sangiovese wines.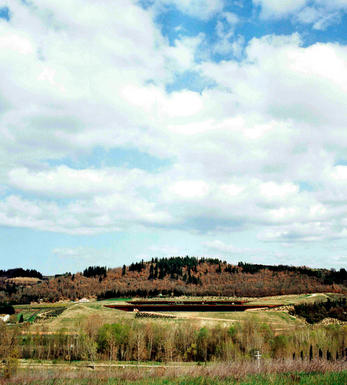 Chianti Classico
Chianti Classico is a leading Tuscan DOCG zone which covers approximately 7,000 hectares between Florence and Siena. Its vineyards stretch into the Apennine foothills at altitudes of between 150m and 500m, and encompass two distinct terroirs and styles. The sandy, alluvial soils of the lower sites yield fuller, meatier wines while the limestone and galestro rocks of the higher vineyards deliver finer, more ethereal examples.

The origins of Chianti date back to the Middle Ages, although Chianti Classico was really born in 1716 when Grand Duke Cosimo III of Tuscany classified the zone, identifying the villages of Radda, Greve, Panzano, Gaiole and Castellina as the leading sites; these same villages still represent the nucleus of the Chianti Classico DOCG today. The regulations have been revised, however, to insist that the wine is made from a minimum 80 percent Sangiovese and a maximum 20 percent Canaiolo and ameliorative grapes (ie Merlot and Cabernet Sauvignon); from the 2006 vintage, no white grapes are allowed.
Chianti Classico cannot be released until 1st October in the year following the harvest, while Chianti Classico Riserva must undergo 24 months of ageing before release, including at least three months in bottle. At the region's top addresses, French barriques are gradually being adopted in the place of the traditional, larger slavonian botte.
Recommended Producers: Monte Bernardi, Tenuta Fontodi, Castelo di Ama, Bibbiano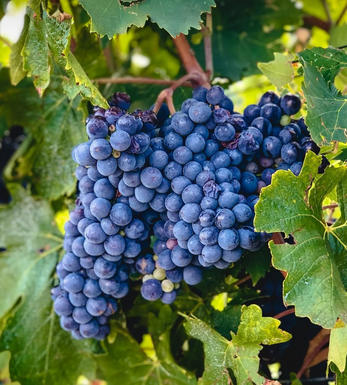 Sangiovese
A black grape widely grown in Central Italy and the main component of Chianti and Vino Nobile di Montepulciano as well as being the sole permitted grape for the famed Brunello di Montalcino.
It is a high yielding, late ripening grape that performs best on well-drained calcareous soils on south-facing hillsides. For years it was blighted by poor clonal selection and massive overcropping - however since the 1980s the quality of Sangiovese-based wines has rocketed upwards and they are now some of the most sought after in the world.
It produces wines with pronounced tannins and acidity, though not always with great depth of colour, and its character can vary from farmyard/leather nuances through to essence of red cherries and plums. In the 1960s the advent of Super Tuscans saw bottlings of 100% Sangiovese wines, as well as the introduction of Sangiovese/Cabernet Sauvignon blends, the most famous being Tignanello.