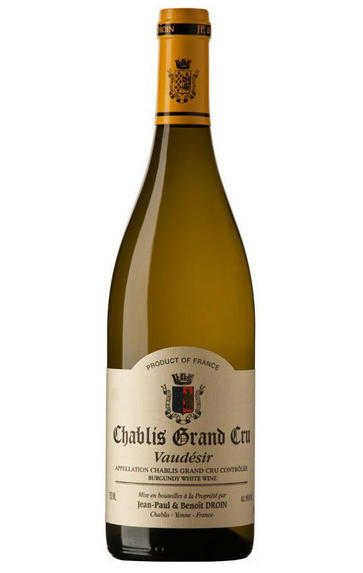 2010 Chablis, Vaudésir, Grand Cru, Jean-Paul & Benoît Droin, Burgundy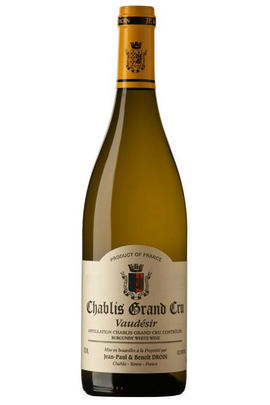 Critics reviews
Burghound Recommended:  Don't Miss Wine 2010 Vintage
2010 Chablis - Vaudésir: An overtly ripe nose of exotic fruit trimmed in notes of wood, ocean breeze and saline gives way to exceptionally rich and powerful medium weight plus flavors that possess plenty of concentration and dry extract culminate in a toasty, sappy and long finish. This isn't an especially elegant wine but for fans of power Chablis, this should fill the bill.(from 30+ year old vines aged in 50% wood, some of which is new).
Benoit Droin noted that in 2010 "we had a late, uneven and lengthy flowering as it was both cool and wet in June. This caused a lot of shatter which reduced the crop between 30 and 40% depending on the sector in question.The 2010 wines have real volume and there's more fruit than the '08s had at the same period. The '10s are classic, old school Chablis with the richness of the 2000s and the drive of the '08s plus they should age beautifully."
(Allen Meadows, burghound.com - Nov 2011)
About this WINE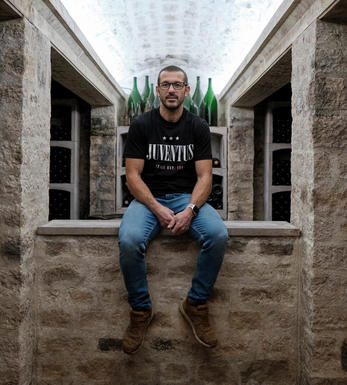 Jean-Paul & Benoit Droin
The Droins have been producing wines in Chablis for nearly 400 years (their history as vignerons goes back at least to 1620). Benoît represents the14th generation of Droins and is one of the most dynamic winemakers in the region. His father Jean-Paul put the domaine on the map but perhaps went too far down the road of new oak barrels.

The domaine owns 13 hectares of vineyards and produces 14 different wines, including Petit Chablis, Chablis, 7 Premiers Crus and 5 Grands Crus.
Benoît runs a more sophisticated operation from a large modern winery almost in the shadow of the grands crus. He has revised his pruning system and significantly reduced yields. In the cellar the principal change has been away from new oak.

Each wine now gets the treatment which Benoît thinks is suited to its terroir. Thus Petit Chablis, Chablis, premiers crus Vaucoupin and Côte de Lechet, and grand cru Blanchots are all fermented and matured in tank. Vaillons, Mont de Milieu and Montée de Tonnerre receive 25 per cent of barrel fermentation and maturation, 35 per cent for Vosgros and Vaudésir, 40 per cent for Montmains and Valmur, peaking at 50 per cent for Fourchaume, Grenouilles and Les Clos. However the age of the oak and the choice of tonnelier may vary according to the cuvée. The maximum new oak is ten per cent in the grands crus.

Droin says "I use less new oak now than I did 10 years ago; my feeling is that you don`t make your best wines in new oak barrels." Although these are rich, full-bodied, buttery wines, they still manage to retain a steeliness, raciness and purity of fruit which are the hallmarks of classic Chablis.
Jasper Morris MW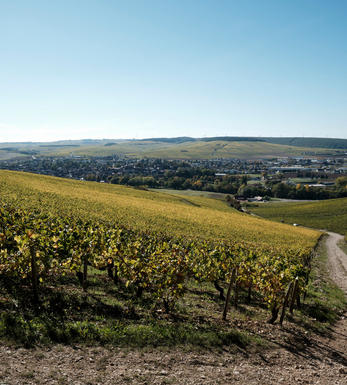 Chablis Grand Cru
These are the biggest, richest and most complex Chablis, which cover a total of 100 hectares – just two percent of the appellation. At their best, they can match the quality of a Grand Cru Chardonnay from the Côte d'Or, yet often at half the price.
They may lack their southern neighbour's opulence, but they share the latter's intensity and have a nervy minerality that set them apart. Inexpressive in youth, they should ideally be aged for 10 years, and can mature for up to 30 years. Styles vary according to producer, with some maturing and fermenting in stainless steel while others use barrels, sometimes even new oak.

All seven Grands Crus are grouped together on a single south-west-facing hill just north of the town. La Moutonne is an unofficial eighth Grand Cru straddling Les Preuses and Vaudésir, and is allowed to use the name on its label. The rich, fine Les Clos and the intense, spicy Vaudésir are generally considered to be the best, and are certainly the most full-bodied.

The delicate Blanchots and the racy Grenouilles are the most aromatic, while Les Preuses is full, complex and the least minerally. Valmur is fragrant, rich and smooth while La Moutonne is elegant and incredibly expressive. The vibrant Bougros tends to be the junior member of the group, but in the right hands can also be very good.

Recommended producers: Billaud-Simon, Duplessis, J.-P. & Benoit Droin.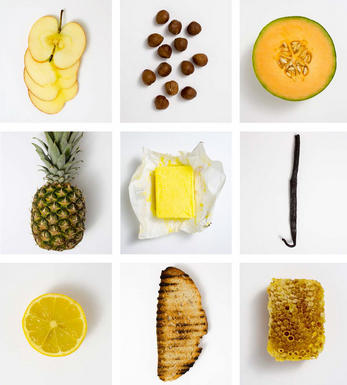 Chardonnay
Chardonnay is often seen as the king of white wine grapes and one of the most widely planted in the world It is suited to a wide variety of soils, though it excels in soils with a high limestone content as found in Champagne, Chablis, and the Côte D`Or.

Burgundy is Chardonnay's spiritual home and the best White Burgundies are dry, rich, honeyed wines with marvellous poise, elegance and balance. They are unquestionably the finest dry white wines in the world. Chardonnay plays a crucial role in the Champagne blend, providing structure and finesse, and is the sole grape in Blanc de Blancs.
It is quantitatively important in California and Australia, is widely planted in Chile and South Africa, and is the second most widely planted grape in New Zealand. In warm climates Chardonnay has a tendency to develop very high sugar levels during the final stages of ripening and this can occur at the expense of acidity. Late picking is a common problem and can result in blowsy and flabby wines that lack structure and definition.

Recently in the New World, we have seen a move towards more elegant, better- balanced and less oak-driven Chardonnays, and this is to be welcomed.